Amid crisis and criticism, grocery stores move to protect Boulder workers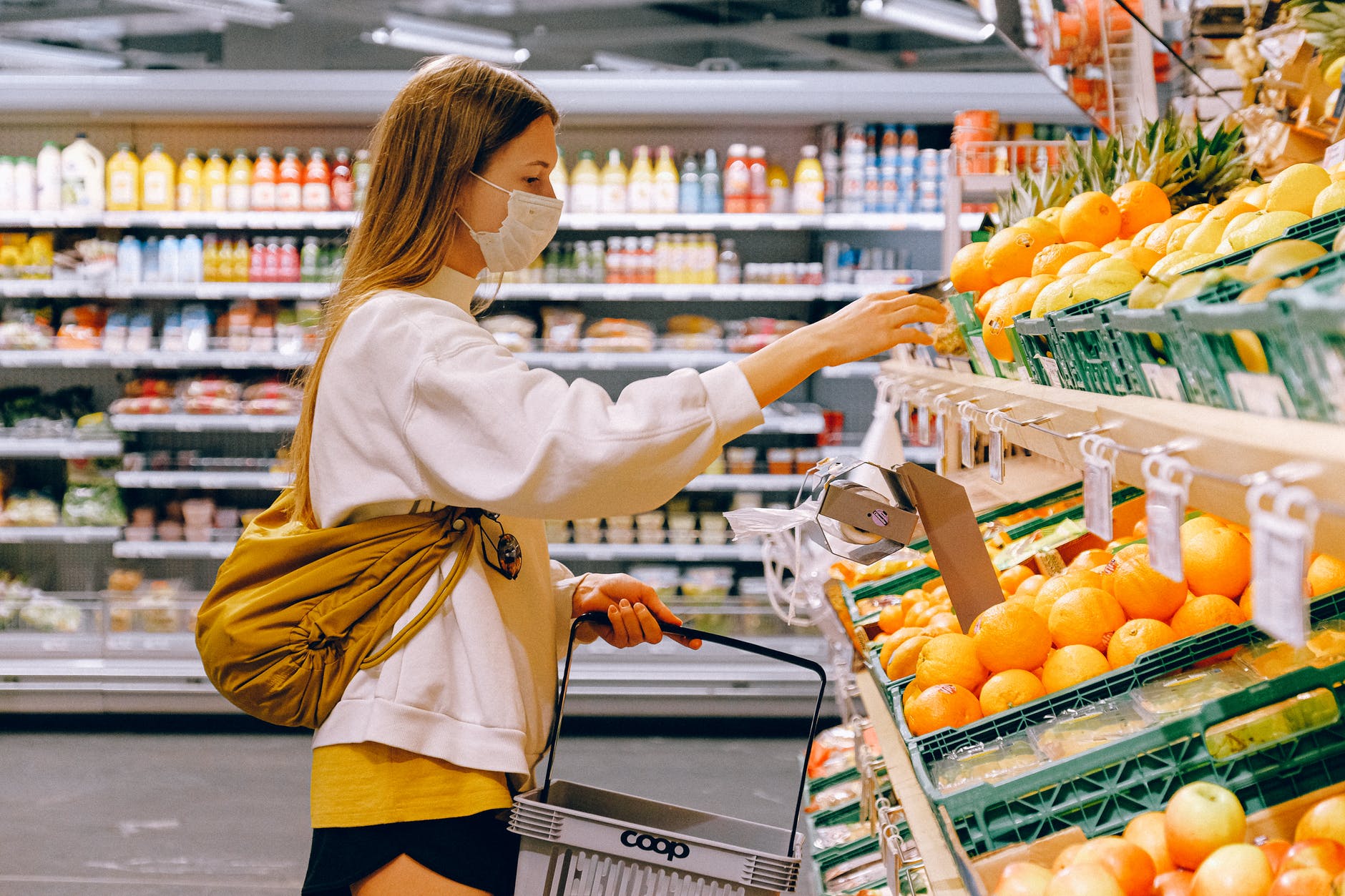 Tuesday, March 24, 2020
It would have been a stressful enough trip to the grocery store for Hollie Rogin, a Lyons resident whose husband is at higher risk for serious health complications from COVID-19. Adding to the distress was her conversation with an unmasked cashier at a Longmont Safeway, who commented on Rogin's own surgical mask and gloves.
"The checker said, 'I like your protective gear,'" Rogin recounted. "I said, 'I've got extra gloves and a mask. Do you want them?' (They) whispered to me, 'They won't let us wear them. They don't want people to think that we're sick.'"
Outraged, Rogin contacted a chapter of the grocery workers' union, United Food and Commercial Workers. Negotiations were ongoing on that issue, UFCW officials replied. (UFCW did not respond to multiple requests for comment to this story.)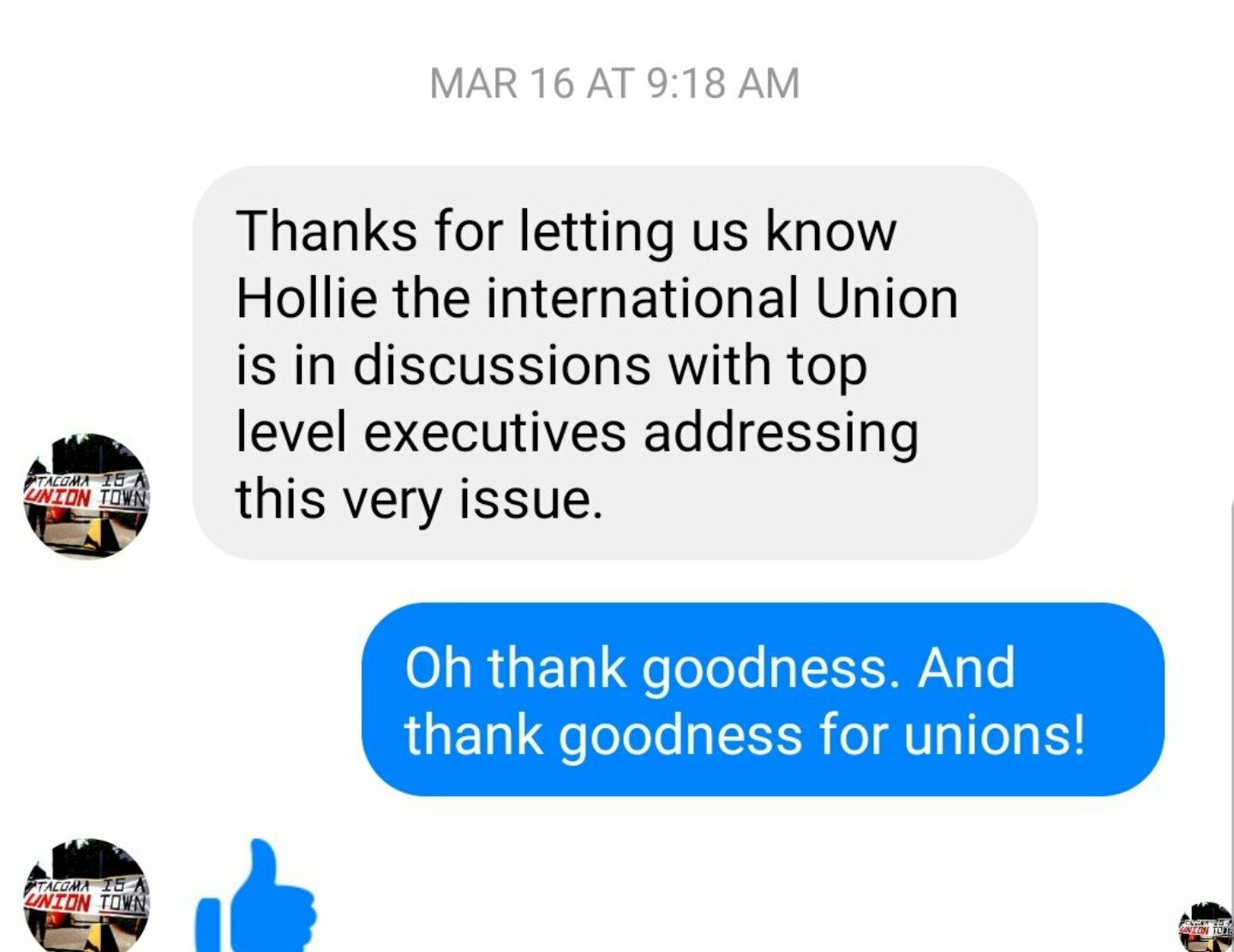 That was Monday, March 16. Within the week, Safeway would begin installing plexiglass separators in all of its Colorado stores to separate workers from the hundreds of customers they help each day. Spokesperson Kris Staaf said the company was supporting employees who chose to wear protective equipment.
"As always, our employees' health and well-being is the highest priority in this situation," Staaf wrote via email. "If a person has underlying health conditions or simply feels better wearing a mask or gloves when doing their jobs they can do so, no questions asked."
Installation of dividers began Thursday, March 19, Staaf wrote, and were 50% complete in Colorado by the following Monday. Boulder's stores were done by Monday, according to Staaf. (Boulder Beat confirmed in person that separators had been installed at the 28th Street and Iris location.)
If media reports are to be believed, Safeway is not alone in failing to move swiftly to protect workers who are now considered essential. Some, like Safeway, have taken proactive steps amid heavy criticism and union pressure.
But most employees — including at Boulder's many grocery stores — remain unprotected despite being in close proximity to hundreds of people each day. Indeed, there are more shoppers than workers wearing masks in the city's stores.
Of nine locations visited by Boulder Beat and/or readers, only two workers were observed wearing masks: cleaners at Whole Foods. A reader said she observed one worker, at an unspecified King Soopers location, with a mask.
None of the companies contacted by Boulder Beat were attempting to provide and enforce the wearing of masks.
Stores visited by Boulder Beat on Friday, March 21: Safeway (28th and Iris) Trader Joe's, King Soopers (30th and Arapahoe) Whole Foods; Natural Grocers, Target

Reader observations: Target (March 24), Trader Joe's (March 24), King Soopers (30th/Arapahoe, March 22; TablePostponement of a motion, or a vote Mesa, March 22) Sprouts (Baseline, March 22) Whole Foods (March 23 and 24) Lucky's Market (March 21)
Glove usage was widespread, except at Trader Joe's, where during a Friday visit by Boulder Beat, only one worker — a manager, writing on a clipboard — was wearing gloves. However, a reader who shopped at Trader Joe's on Tuesday morning said "cashiers were using hand sanitizer between every transaction."
Trader Joe's employees have been the most outspoken about what they see as unsafe working conditions. A group advocating for employee rights tweeted that the chain did not want workers to wear gloves due to the "optics."
Trader Joe's did not respond to requests for comment, though the company told the New York Times that employees may "choose" to wear gloves. Representatives from Trader Joe's Union likewise did not respond.
Mitigation measures were observable at several locations. Whole Foods closed all but one entrance, limited the number of customers it allows in, and marked proper distance — six feet — for those waiting in line, both inside the store and out, according to reader reports. Endcap displays have also been removed to give people more room to maneuver.
Safeway has marked also marked safe distancing on the floors for those waiting in line, in addition to installing plexiglass dividers at self-checkout kiosks. Several chains have instituted safe shopping hours for seniors who are believed to be most at risk. (Though they are not the only group who can become seriously ill: Nearly 40% of hospitalizations due to COVID are patients between the ages of 20 and 54.)
Representatives for Whole Foods, Natural Grocers and Lucky's did not respond to requests for comment. A Target representative, Shane Kitzman, did contact Boulder Beat but declined to speak on the record, answer questions or provide additional information.
King Soopers Colorado spokeswoman Jessica Trowbridge said the chain is "allowing our associates to wear (masks and gloves) if they choose."
Trowbridge pointed out, as did Safeway's Staaf, that the stores are following guidelines from the CDC that do not recommend mask usage.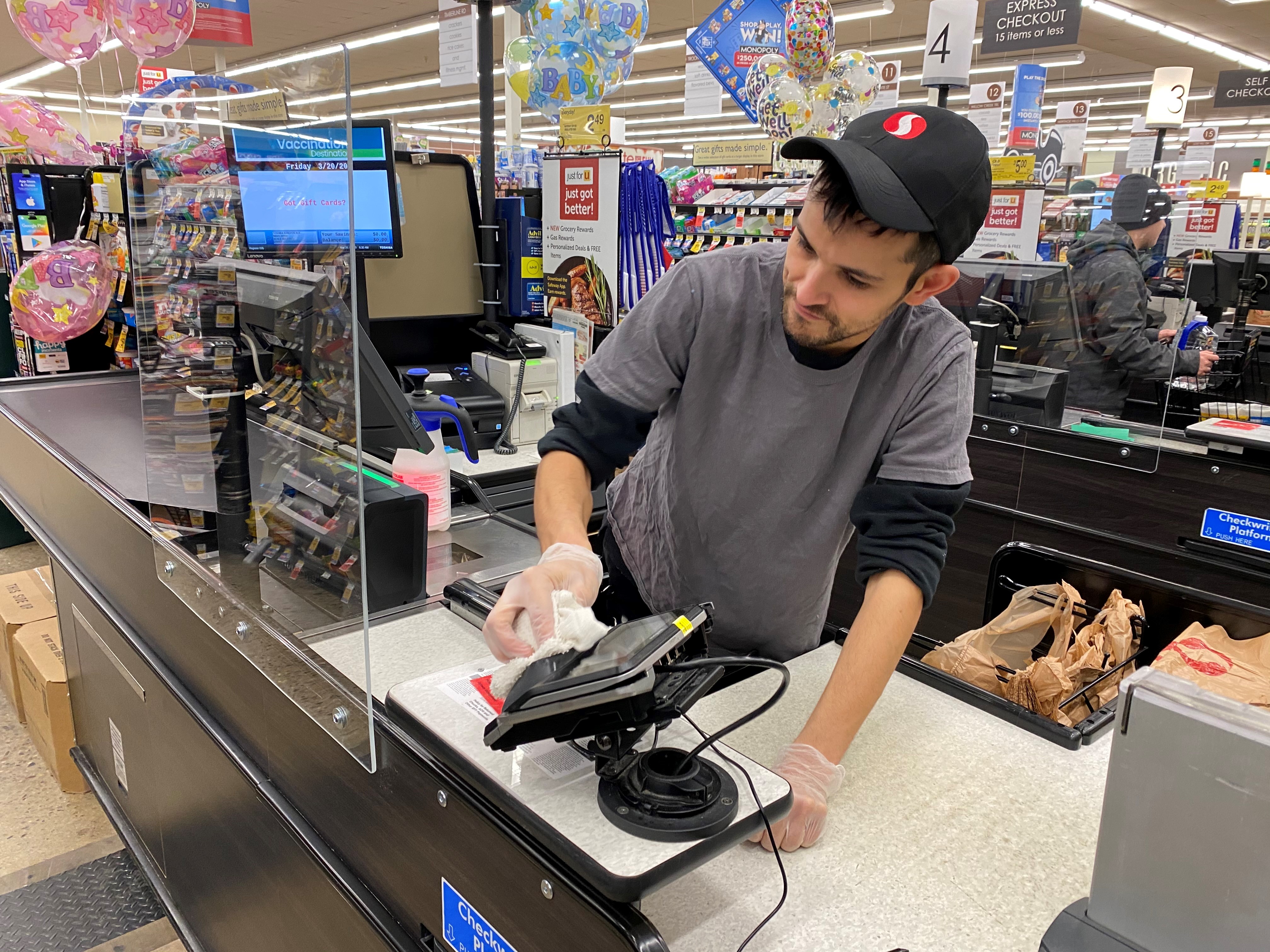 CDC guidance for employers, issued through the Occupational Safety and Health Administration, defines medium-risk exposure jobs as "those that require frequent and/or close contact with (i.e., within 6 feet of) people who may be infected with SARS-CoV-2, but who are not known or suspected COVID-19 patients. … In areas where there is ongoing community transmission, workers in this category may have contact be with the general public" including "some high-volume retail settings."
"Workers with medium exposure risk may need to wear some combination of gloves, a gown, a face mask, and/or a face shield or goggles," the guide states. OSHA recommends the installation of "physical barriers, such as clear plastic sneeze guards, where feasible" and to "consider" providing masks.
"Employers are obligated to provide their workers with PPE needed to keep them safe while performing their jobs," OSHA wrote.
At Sprouts, masks and gloves are available to employees who "choose" to wear them, according to spokeswoman Kalia Pang. The chain also intends to install plexiglass barriers at registers, Pang wrote in response to emailed questions.
In a second email on Tuesday, King Soopers announced that it has "let our associates know they are permitted to wear protective masks and gloves" and "are now installing plexiglass partitions at many cash registers" as well as marking proper social distancing in stores.
"We are advocating to government officials at all levels for help securing a priority place in line for all grocery workers — after health care workers — to have access to protective masks and gloves," Trowbridge wrote.
Other health experts have recommended the usage of masks for grocery store workers, but supplies are short across the United States. Health care workers are being prioritized and even then coming up short.
Dozens of people locally have volunteered to help make masks and gowns. Colorado Governor Jared Polis has convened a task force to try and encourage manufacturers to being producing protective gear.
The stepped-up safety measures come at a critical time, as King Soopers and Safeway have announced they are hiring in Colorado. Safeway has more than a dozen positions listed for hire in Boulder County.
Author's note: This article may be updated as more information becomes available.
— Shay Castle, boulderbeatnews@gmail.com, @shayshinecastle
Want more stories like this, delivered straight to your inbox? Click here to sign up for a weekly newsletter from Boulder Beat.
COVID-19 barriers Boulder Boulder Beat Boulder County CDC Centers for Disease Control city of Boulder Colorado coronavirus COVID COVID-19 gloves grocery stores Jared Polis King Soopers Longmont Lucky's Market masks Natural Grocers New York Times Occupational Safety and Health Administration OSHA pandemic personal protective equipment PPE protection retail Safeway Target Trader Joe's United Food and Commercial Workers Whole Foods workers
Journalist