Boulder furloughs 737 workers as COVID worsens city's economic outlook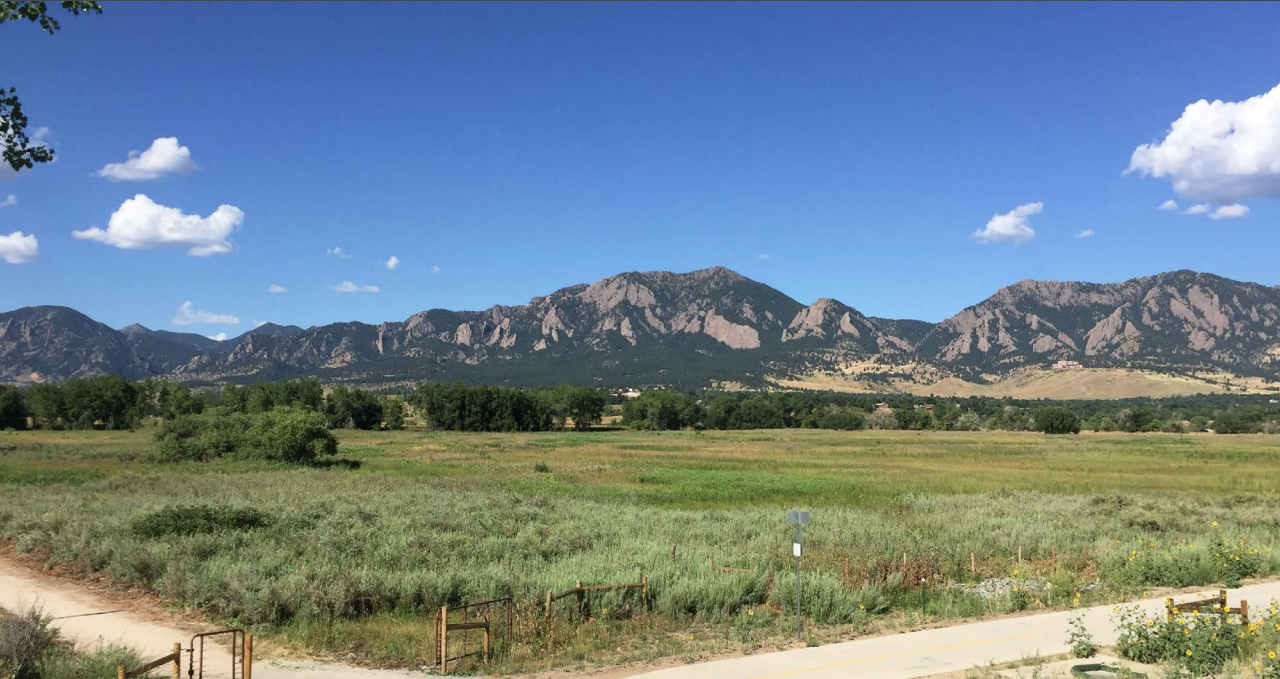 Tuesday, April 14, 2020
Boulder took unprecedented steps on Tuesday to shore up its finances against the ravages of COVID-19, furloughing 737 employees. The city workers — 175 full- and part-time employees and 562 seasonal or temporary hires — are facing at least two months of unpaid leave, from April 20 through June 28.
The measures were discussed at Tuesday night's council meeting, where Chief Financial Officer Cheryl Pattelli said that a financial model in which the city's typical annual revenue declines by nearly 10%, or $28 million, is now the "best-case scenario."
"The city's financial position has indicated we need to make immediate changes to our staffing," City Manager Jane Brautigam said. "Every department in the city has been affected by this furlough."
The furloughs represent 38% of all city workers: 13% of standard employees and 98% of temporary or seasonal hires. Unpaid leave could be extended or turn into layoffs. That decision will be announced June 1, dependent upon economic conditions at the time.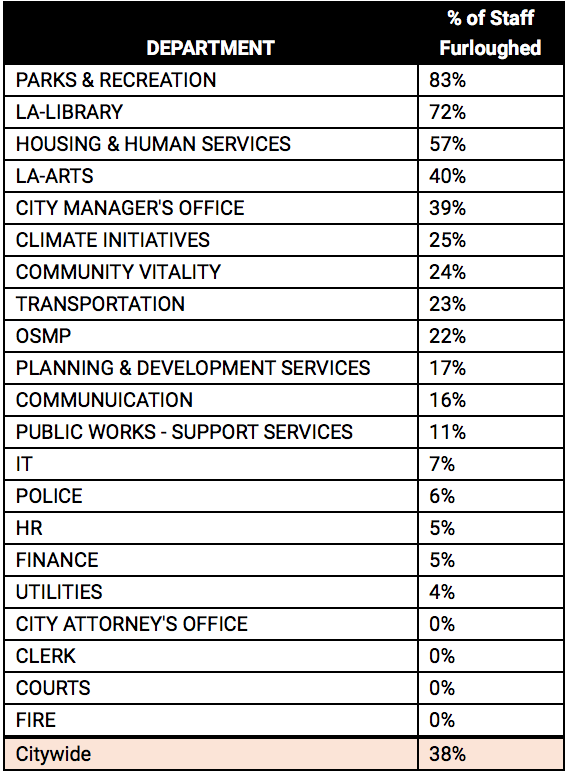 The city will not be releasing which positions were cut, Brautigam said, in order to protect the identities of impacted workers. Spokesperson Patrick von Keyserling did reveal, in response to emailed questions, that cuts in the police department were "civilian staff," not officers.
All furloughed staff with city-provided health insurance will continue receiving those benefits through June 30.
Staff reductions were floated at the April 7 council meeting, where Pattelli and Chief Budget Officer Kady Doelling laid out early projections for COVID's impact on city finances. Tuesday's furloughs far exceeded the scope of that discussion, and Brautigam said a "second phase of savings" would be pursued that could include pay cuts for managers.
"The idea of reducing salaries for management employees is one of the things we will be discussing," Brautigam said in response to a question from councilman Adam Swetlik. Additional cost-saving measures will be unveiled during the April 28 budget discussion.
Current furloughs will save $2.8 million, in addition to the $3.6 million in savings garnered by a hiring freeze on 83 positions that was enacted last week.
The scenario laid out by staff April 7 projected a $10 million gap in the city's operating budget, even after emergency cash was applied to the deficit. That could increase with updated models, which will be presented April 28 to include — to use Pattelli's words — "more dire" predictions.
"With these moves, I think we've made good progress with making our gap smaller," she said.
Read a Twitter thread of council's discussion here
— Shay Castle, boulderbeatnews@gmail.com, @shayshinecastle
Want more stories like this, delivered straight to your inbox? Click here to sign up for a weekly newsletter from Boulder Beat.
Budget COVID-19 Adam Swetlik Boulder budget budget cuts Chief Budget Officer Chief Financial Officer city employees city of Boulder city staff COVID COVID-19 furlough hiring freeze Jane Brautigam pandemic seasonal hires temporary hires unpaid leave
Journalist