Boulder ballot issue 2B: No Eviction Without Representation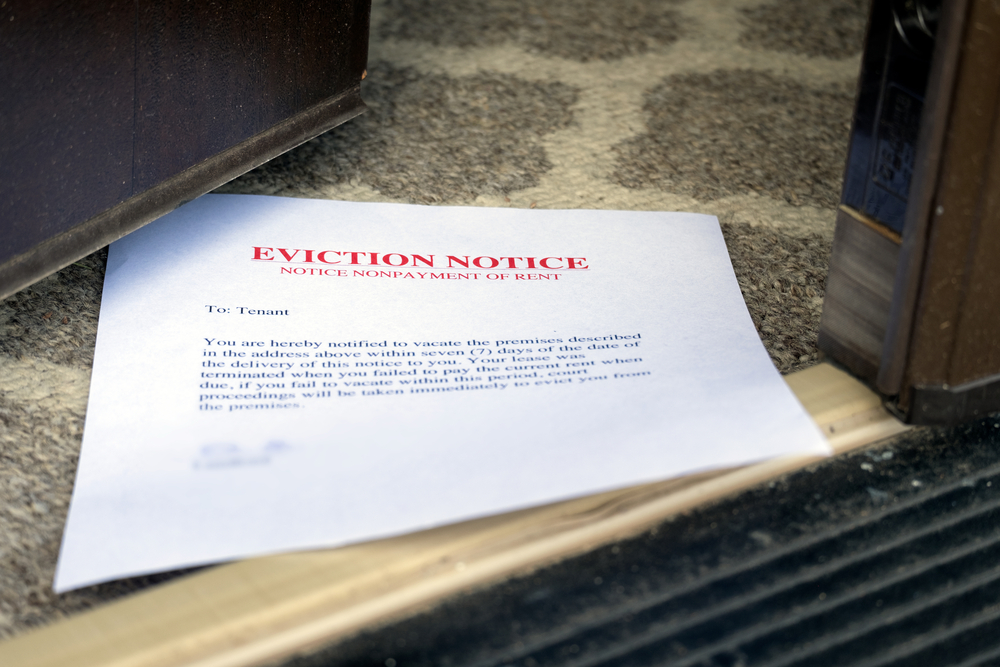 Saturday, July 25, 2020
Official ballot language
SHALL THE CITY OF BOULDER'S TAXES BE INCREASED ANNUALLY BY ONE MILLLION, NINE HUNDRED THOUSAND ($1,900,000.00) (FIRST FULL FISCAL YEAR INCREASE) COMMENCING ON JANUARY 1, 2021, AND BY WHATEVER ADDITIONAL AMOUNTS ARE RAISED ANNUALLY THEREAFTER FROM AN EXCISE TAX TO BE PAID BY LANDLORDS ON DWELLING UNITS WITH RENTAL LICENSES IN THE AMOUNT OF $75 PER YEAR, WITH THE TAX RATE INCREASING EVERY YEAR THEREAFTER AT A RATE THAT DOES NOT EXCEED THE COLORADO CONSUMER PRICE INDEX ON EACH RENTAL LICENSE FOR A DWELLING UNIT THAT IS ISSUED BY THE CITY;
AND IN CONNECTION THEREWITH, SHALL ALL OF THE REVENUES COLLECTED BE USED TO FUND:
THE ADMINISTRATIVE COST OF THE TAX, AND THEREAFTER TO
ESTABLISH, RUN AND FULLY FUND A PROGRAM TO PROVIDE LEGAL REPRESENTATION TO TENANTS WHO FACE THE LOSS OF HOUSING IN EVICTION AND ADMINISTRATIVE PROCEEDINGS;
PROVIDE A TENANT'S LEGAL SERVICES AND ASSISTANCE COORDINATOR TO ADMINISTER THE PROGRAM;
CREATE A TENANTS' COMMITTEE COMPRISED OF FIVE MEMBERS PAID A $1,000 PER YEAR STIPEND; AND PROVIDE RENTAL ASSISTANCE FOR PERSONS THAT ARE VULNERABLE TO EVICTION; AND
SHALL THE FULL PROCEEDS OF SUCH TAXES AT SUCH RATES AND ANY EARNINGS THEREON BE COLLECTED, RETAINED, AND SPENT, AS A VOTER-APPROVED REVENUE CHANGE WITHOUT LIMITATION OR CONDITION, AND WITHOUT LIMITING THE COLLECTION, RETENTION, OR SPENDING OF ANY OTHER REVENUES OR FUNDS BY THE CITY OF BOULDER UNDER ARTICLE X SECTION 20 OF THE COLORADO CONSTITUTION OR ANY OTHER LAW?
What it means
Should a tax placed on landlords ($75/year per unit) be used to provide legal representation for renters facing eviction and rental assistance to those who cannot otherwise pay? To accomplish this, the city will hire someone to dole out funding for attorneys — likely tapping existing nonprofit legal service providers Bridge to Justice and Boulder County Legal Aid — and coordinate other efforts that are now being explored, including rental assistance and tenant education. A board of renters will be appointed by city council to oversee the program.
Who is supporting
This ballot initiative was sponsored by No Eviction Without Representation, which spun out of the local Democratic Socialists of America chapter. Roughly a dozen volunteers from DSA's housing justice working group attended eviction court every week for more than a year, observing and recording data on cases and outcomes. They published their observations in a report, Eviction in Boulder County: A Critical Imbalance of Power, showing how few renters (2%) compared to landlords (88%) are assisted by an attorney through the eviction process.
The proposal is part of a larger right-to-counsel movement — in the U.S., citizens are only entitled to legal representation in criminal matters, not civil ones such as eviction —and modeled after programs in San Francisco, Philadelphia and New York. (Other cities have established programs for low-income individuals exclusively, but following the lead of the three aforementioned metros, Boulder's will not be means-tested.)
NEWR has received a number of endorsements from organizations representing the interests of working-class residents, including the Colorado Center for Law and Policy and the Boulder-Area Labor Council. See a full list of endorsements.
Who is opposing
Boulder Area Rental Housing Association, a group representing landlords and property managers. They argue that there aren't enough evictions to justify such a program, and that providing attorneys will not prevent or reduce evictions since so many are due to nonpayment (See more below). The tax is too high, BARHA says, and should be levied only on property owners in legal eviction proceedings.
Campaign spending
NEWR has raised $25,450.93 (including $782.78 of in-kind donations) and spent $14,578.74, according to campaign filings.
BARHA spent $3,910 consulting an attorney to provide advice and public testimony.
New Era raised $1,212.07 for its Voter Guide ($199.02 in-kind) and spent $1,012.85.
Why you might want to vote for this
Very few renters facing eviction can afford attorneys, even at reduced cost. Bridge to Justice charges $100 an hour, magnitudes less than at-cost law firms but still beyond the reach of someone about to lose their housing.
"The majority of folks that call in, maybe 95%-plus of them we don't see because they can't afford that," said Lisa Cayton, a paralegal with Bridge to Justice. 
In New York, which implemented the program in 2017, the share of tenants with legal representation increased from 1% in 2013 to 32% in 2019, City Lab reported. (At the same time, 90% of landlords had lawyers, following trends similar to those NEWR reported in Boulder.)
Lawyers do make a difference. NYC has seen a 41% decrease in evictions, according to a 2019 report from that city's Office of Civil Justice. A 2018 report from Minnesota's Hennepin County found that 96% of tenants with attorneys won or settled their cases, compared to 62% of renters lacking representation, and that represented tenants were twice as likely to remain in their homes.
Locally, "10% of clients that show up have a strong enough defense that you can go to trial and win," said Joel Hayes, who has represented renters in eviction cases for 30-plus years through Boulder County Legal Services and is now with Bridge to Justice. "Another maybe 25% to 50% have a defense that you can at least raise. … There's a minority of cases that you see no defense."
No attorney can forestall eviction due to nonpayment. But it can buy more time for renters to either find somewhere to live or come up with money to pay what is owed, according to Hayes. Lawyers who work together establish a rapport and are more likely to settle, Hayes said, referencing a (since retired) landlord attorney who he worked with on 100 cases without once going to trial.
It also has the potential to improve living conditions. Many renters withhold payment due to issues like mold or bug infestations, Hayes said. Those cases are incredibly hard to defend — "You have to show it's not livable first (and then) show you paid everything you have to pay given the diminution in value," Hayes said. "If you owe $1 that you didn't pay, you still get evicted." — but establishing a program to collect data may reveal trends or identify problem properties.
Another important outcome for tenants is keeping evictions off their records, which can be a barrier to finding housing in the future. In the Minnesota study, 6% of unrepresented renters left court without an eviction on their record, compared to 73-78% of tenants with attorneys. "At least half" of tenants don't show up to eviction court in Boulder, Bridge to Justice's Bruce Wiener said, nearly always resulting in a judgement against them.
"It's very easy for a landlord's attorney to literally read from a script, go through their roll of cases and boom, boom, boom, boom," those motions are granted, Weiner said. NEWR has reported similar observations of multiple cases being resolved for the landlord in one fell swoop.
"Because a lot of landlord attorneys aren't always familiar with the requirements, they play fast and loose with the rules, and they get away with it most of the time. When you hold them to account, you can win those cases."
The program would be able to serve undocumented immigrants. Most subsidized legal services, because of federal funding, cannot.
It won't cost taxpayers anything. The tax on landlords would raise $1.9 million each year. (Note: That figure will fluctuate based on the city's total number of rental units; the estimate is based on 2018 Census data.)
The city could also save money. The Philadelphia Bar Association estimated that Philadelphia could save $45.2 million in costs associated with job loss, homelessness, court and law enforcement use caused by eviction, a return on investment of $12.74 for every $1 spent on legal representation.
Adding in rental assistance will loop providers into the process earlier, keeping more people in their homes and increasing their awareness of/connection to resources — even beyond rental help, since many organizations also provide direct assistance or links to other programs such as food banks, medical care, etc. This early intervention will help avoid the time and expense of legal eviction proceedings, possibly saving landlords money, too.
Why you might not want to vote for this
The tax is, percentage-wise, a big increase for landlords. Rental license applications, renewed every four years, are $105. If the measure passes, that will rise to $405, and costs are likely to be passed on through higher rents. (Though, as NEWR points out, rents go up all the time without conceivable benefit to tenants; at least they'd be getting something out of the extra $75/year.)
BARHA President Todd Ulrich, in an interview with Complete Colorado's Page Two, suggested that a fee should instead be tacked onto the court costs of filing for eviction, so that only property owners who pursue a legal process pay, instead of all landlords.
"The last time I did an eviction was 11 years ago," Ulrich said. Tenants could use some help, he notes, "but extracting money from owners of the properties to go to lawyers is not the way to do it."
There aren't enough evictions in Boulder to justify the level of bureaucracy needed to support the program (a city staff member plus a five-member board of renters appointed by council), BARHA argues.
Boulder and Longmont — evictions can be filed in either location, depending on the landlord's residence, not where the rental property is — had 1,223 court filings for "forcible entry and detainer" in fiscal year 2019, according to state data. NEWR observed 410 cases in calendar year 2019. Using that smaller number, that's an eviction rate of 1.9%, putting Boulder below the estimated national average of 2.34%.
"We're not seeing an epidemic," Ulrich said. 
Boulder Housing Partners, as the city's housing authority, will likely be exempt from the tax. Other affordable housing providers will not be, so it will take some money out of their budgets (or be passed along to renters).
Other considerations
The current rate of evictions may increase, and soon, with the expiring of a state moratorium on evictions and a federal boost to unemployment. In April, at the very beginning of the pandemic, BARHA reported that 12% of its members' tenants did not pay, about 1,600 units. The organization represents property owners who collectively account for about 63% of Boulder's rental housing stock.
Boulder's program won't means test, which has both pros and cons. As stated above, some cities have limited their programs to those of lower incomes, which could limit costs. Leaving it available to all may include some middle-wage earners, who could still struggle to afford legal representation. Probably, though, it will be a wash, since most people face eviction due to nonpayment, suggesting financial strain. Organizations which serve low-income populations report that, often, eviction is precipitated by personal or financial crisis.
Much of the information on eviction is provided in reports and studies produced by advocacy groups or nonprofit legal providers. That's not as problematic as private industry sponsoring studies — neither group, by their nature, stands to "profit" off right-to-counsel programs. But they do have a clear, if noble, agenda.
Boulder is absent from Eviction Lab, set up by Princeton University as the first nationwide database of evictions. Data collected from an official city program could supplement local understanding of evictions and impacts, as well as the efficacy of interventions such as legal representation.
In San Francisco, demand quickly overwhelmed funding once voters passed a right-to-counsel measure. Attorneys there typically handle 50 cases, at a cost of $220,000, or $4,440 each. There should be fewer cases in Boulder, a smaller city with a lower cost of living, and rental assistance may also lessen demand.
Bridge to Justice's Hayes and Weiner said attorneys could reasonably represent 20 cases per month, or 240 per year. (It's unclear over what time San Francisco caseloads were spread.) Hiring lawyers in Boulder is easy, Hayes said, given that openings are relatively rare and the location is desirable.
More information
Have questions about this measure? Ask Boulder city staff — and see what others have asked — via this link (Note: Because of laws against election interference, city employees can provide factual information only, not analysis or opinions)
— Shay Castle, boulderbeatnews@gmail.com, @shayshinecastle
Want more stories like this, delivered straight to your inbox? Click here to sign up for a weekly newsletter from Boulder Beat.
Elections attorneys Boulder Boulder Area Labor Council Boulder Area Rental Housing Association Boulder County Legal Services Bridge to Justice Bruce Wiener City Lab Colorado Center for Law and Policy Complete Colorado Democratic Socialists of America eviction eviction moratorium housing justice Joel Hayes lawyers Lisa Cayton No Eviction Without Representation Office of Civil Justice Page Two Philadelphia Bar Association rental assistance renters Right to Counsel tenants rights Todd Ulrich
Journalist