Boulder police officer under investigation for social media posts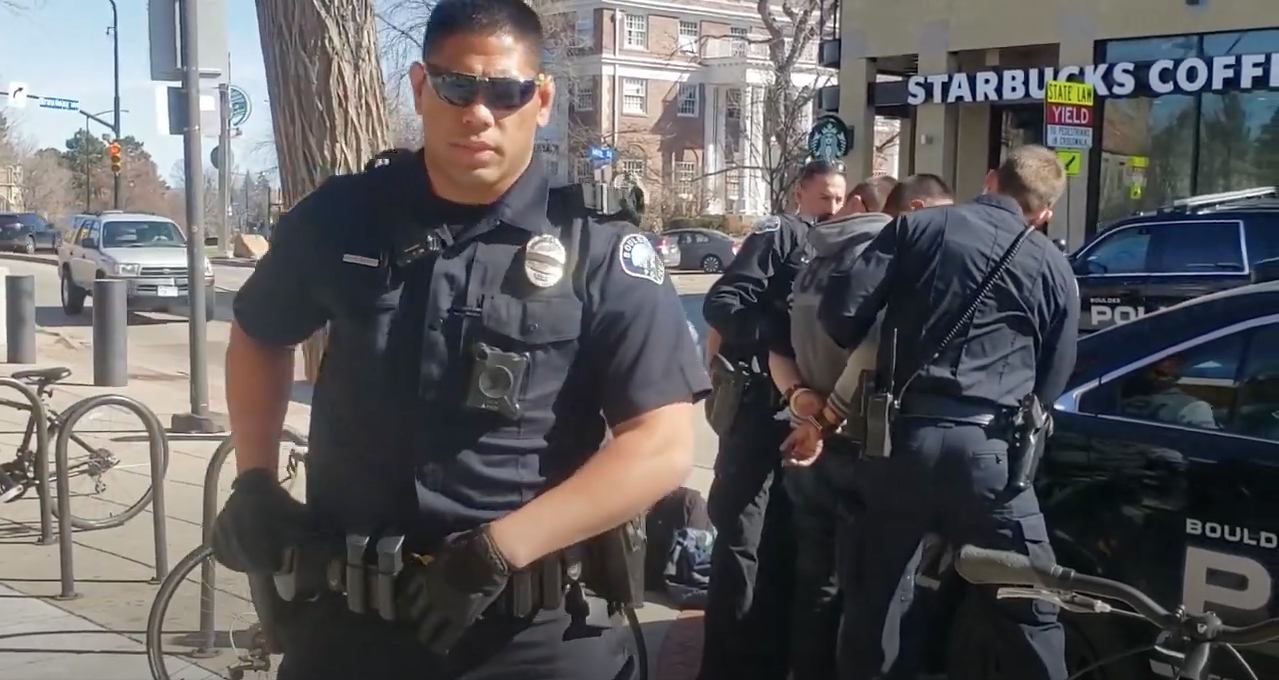 Friday, Aug. 7, 2020
A Boulder police officer with a history of excessive force allegations has been placed on leave after activists circulated a video highlighting social media posts that celebrated violence against civilians. An internal investigation has been launched into the content and postcards possibly sent by the officer to a resident in retaliation.
Officer Waylon Lolotai is on administrative leave, Police Chief Maris Herold said at a Monday meeting of the Boulder County NAACP. Herold and a city spokesperson did not respond to requests for comment.
Audio of Herold's comments to the NAACP, recorded via Zoom, was shared with Boulder Beat. In it, Herold can be heard saying Lolotai "immediately was pulled off the streets. He's on administrative leave; he's not even in the police department."
Lolotai was not mentioned by name. Herold referenced the video created by Boulder SAFE, a group which advocates on behalf of people experiencing homelessness. The video was shared with city council in numerous emails from residents last month.
"As soon as I received the video, I started an internal investigation and notified city leadership of what was on the video," Herold said. "It's under investigation. It will wrap up probably in the next two weeks."
Herold was reluctant to provide additional information to attendees.
"I do not want to compromise this investigation," she said. "It's too important. I hope you trust that I will do the right thing."
The newly hired chief in June said she was "not interested" in hiring cops with a history of misconduct and is currently reforming Boulder's policies; city council will receive an update Aug. 25. Lolotai came to BPD in July 2016, having resigned from the Denver Sheriff's Department amid an investigation for alleged excessive force.
Since then, he has twice forcefully arrested civilians who were observing or recording arrests. Earlier this year he was sued by Kelly Clark, a woman he shoved and then charged with obstruction. That charge was dismissed, as Westword reported in an article chronicling Lolotai's past alleged misconduct. No allegations have led to a finding against the officer.
The city defended Lolotai at the time. In a statement still live on Boulder's website, officials wrote they "conducted an extensive background check" prior to his hiring, including a review of "the unredacted internal affairs investigation file."
"The City of Boulder does not hire police officers who have any sustained use of force allegations," the statement reads. 
City Attorney Tom Carr at an April city council meeting called Lolotai "a very good officer" in response to complaints from Sammie Lawrence, a black, disabled man whom Lolotai tackled while Lawrence filmed a police encounter with unhoused persons. Internal and independent investigations found no violation of BPD policies.
Residents have continued to raise concerns about Lolotai's actions and attitudes. SAFE documented several posts on social media accounts for a business Lolotai runs, Tactical Toa, which sells Polynesian law enforcement-themed apparel. Lolotai is of Samoan heritage.
On it, the brand shares videos of law enforcement harshly subduing civilians, frequently captioning them "Use of Force Friday." Comments on these videos such as "Let the bodies hit the floor" are responded to with likes and smiling emojis. The account's own comments celebrate images of force, such as an officer pepper spraying a photojournalist in the face at close range.
"Atta girl!!," the author wrote in response to video of a female officer punching a suspect repeatedly in the head. "Doing work on that suspect! Droppin hammas" (hammers)
When another commenter wrote that the situation was excessive — three officers were involved — Tactical Toa responded with, "yes, it made me happy that she was dropping bombs on his stupid face" punctuated with a smiley face emoji.
View the video from Boulder SAFE.
WARNING: This video contains depictions and celebrations of violence.
"Officer Lolotai is exactly who we thought he was based on how many women and disabled people he's attacked," said Darren O'Connor, criminal justice chair of the local NAACP chapter. O'Connor has previously criticized Boulder's continued employment of Lolotai but was not involved in the making of SAFE's video.
Tactical Toa has made posts mocking SAFE's criticism on a company Facebook page. The video was even referenced as "free advertising."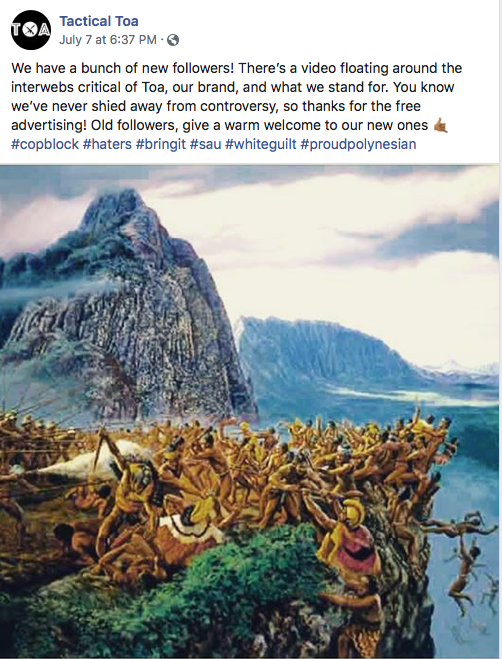 O'Connor this week received a postcard that he believes was sent by Lolotai. "Dear Dare-bear," it read, "Thank you for the paid vacay! XOXO The L's"
It felt like "a very thinly veiled threat," O'Connor said. " 'I know where you live.' " 
A nearly identical postcard was sent to his girlfriend's parents' house. O'Connor sent images to Herold and Boulder County District Attorney Michael Dougherty.
In an email obtained by the Boulder Beat, Chief Herold responded to O'Connor that "it has been assigned for investigation."
Boulder Beat was unable to contact Lolotai. A message sent to an email account linked to Tactical Toa did not receive a response.
"Lolotai being paid to sort of vacation in Hawaii is better and safer than him being paid to harass, threaten and attack Boulder residents," said Ryan Harwood, a representative of Boulder SAFE who was involved in the making of the video. "That's a ridiculous use of taxpayer money and further evidence of why we need to defund Boulder police."
The postcard O'Connor received depicted Hawaii, but it was impossible to tell from the markings where it was actually mailed from. Lolotai was born in America Samoa but grew up in Lafayette.
Harwood  noted the irony that Lolotai's leave was spurred not by "the brutality he's committed himself," but social media behavior that "(took) the mask off." It reminded Harwood of what happened in Aurora: Officers who killed Elijah McCain were fired not for that act, but for mocking the event in photos.
"If Chief Herold decides to fire Waylon Lolotai, which she absolutely should, they should throw out any cases he's involved in," Harwood said. "He's clearly a crooked officer. Any judgement he made cannot be trusted.
"He shouldn't have been hired in the first place."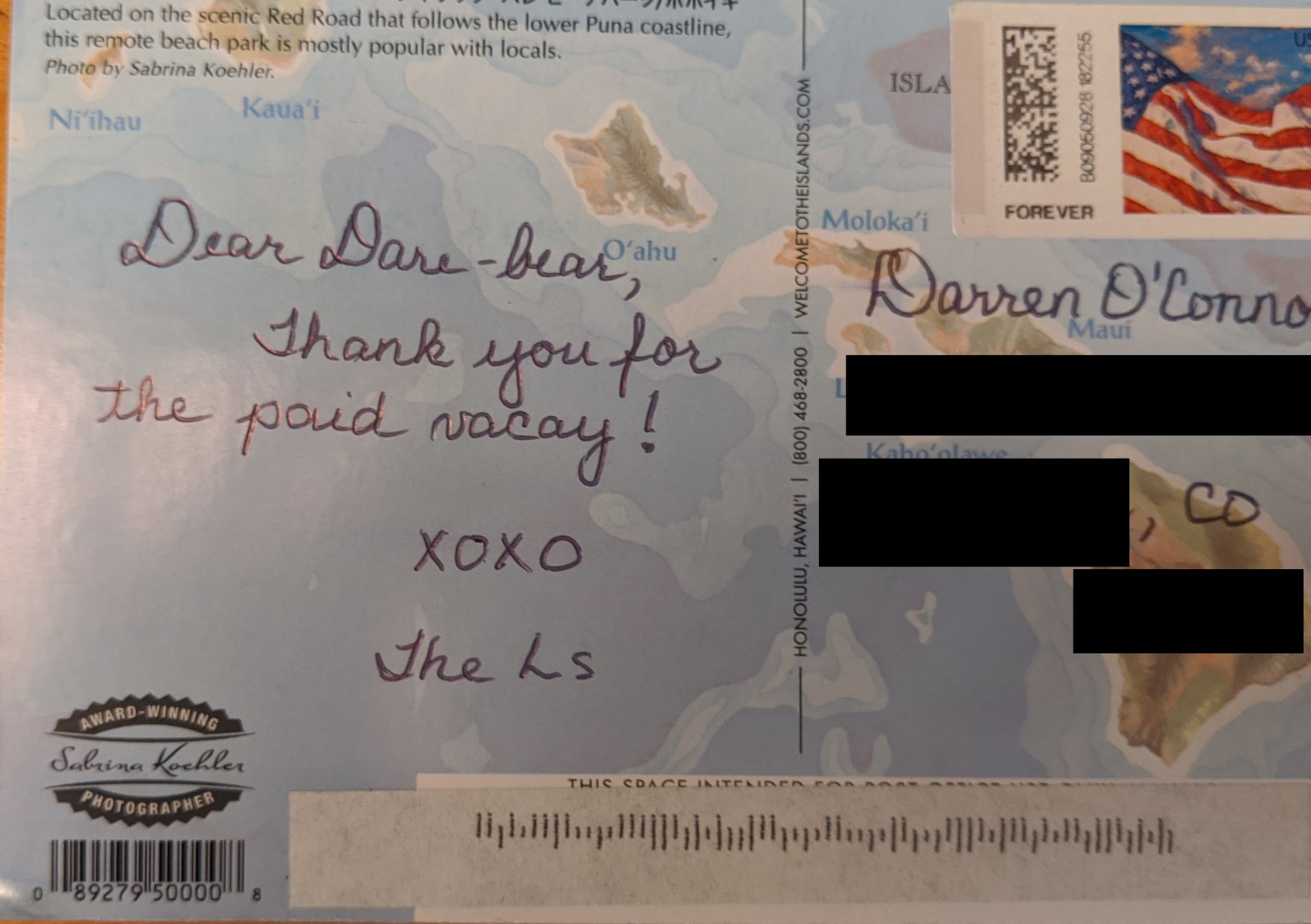 (Author's note: This article has been updated to include comments from Boulder SAFE)
— Shay Castle, boulderbeatnews@gmail.com, @shayshinecastle
Want more stories like this, delivered straight to your inbox? Click here to sign up for a weekly newsletter from Boulder Beat.
Police Boulder Boulder City council Boulder Police Department Boulder SAFE BPD city council cops Denver Sheriff excessive force Maris Herold NAACP police Police Chief police reform Tactical Toa use of force Waylon Lolotai Westword
Journalist