Two Boulder council members will not vote on CU South annexation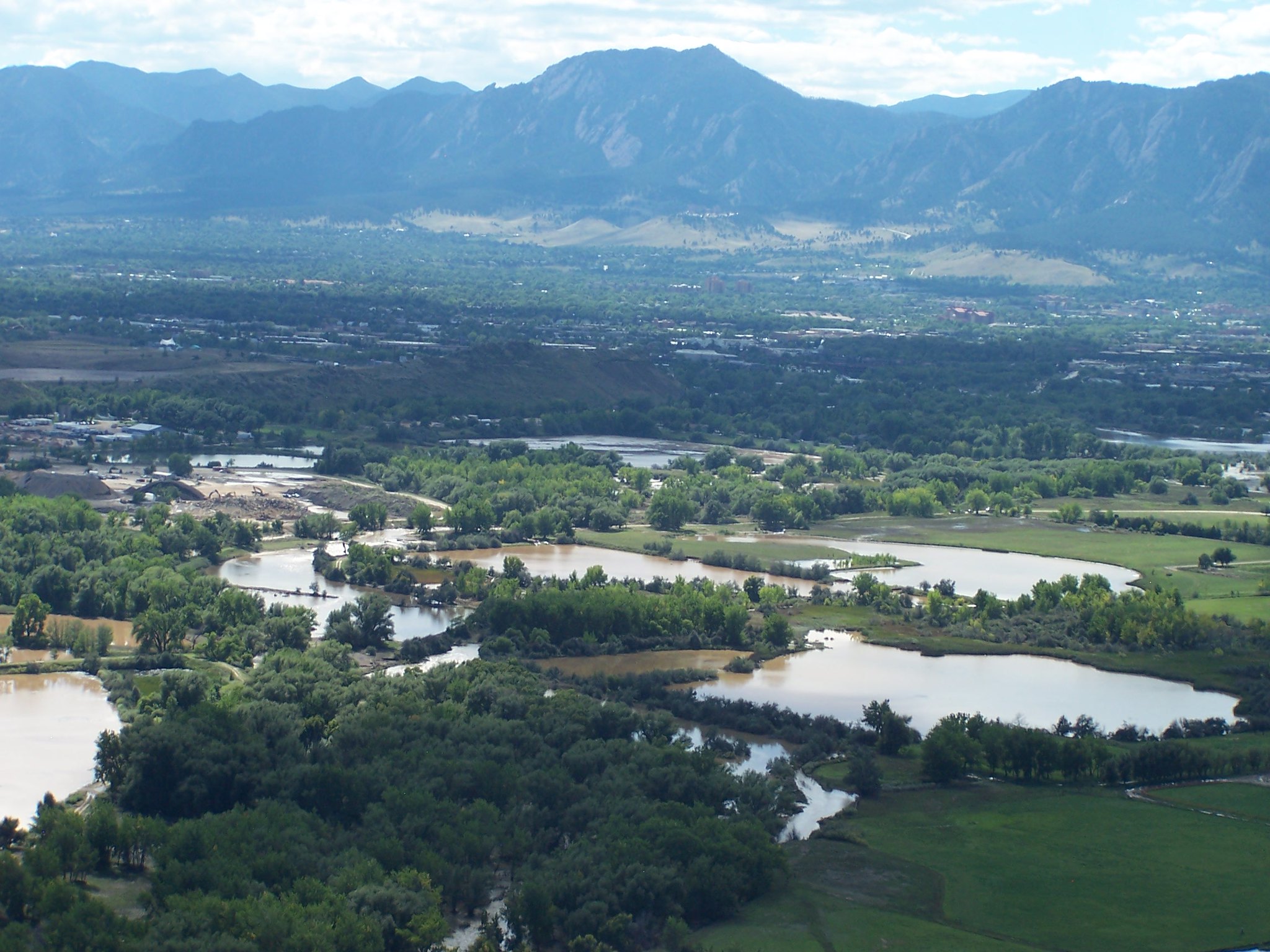 Tuesday, Aug. 10, 2021 (Updated Thursday, Aug. 12, 2021)
Two city council members have bowed out of the decision-making process for annexing 308 acres of university property into Boulder, the largest such addition of land in 30 years and one that has been dogged by controversy for decades.
Bob Yates and Junie Joseph have recused themselves from all votes related to the annexation, announcing their intentions via email this weekend. Both have performed paid work for the University of Colorado in the past six months, which Boulder's charter deems grounds for abstention.
"Public officials and public employees shall not take any action with respect to their former employers for a period of six months from the date of termination of the prior employment if such action involves an exercise of discretion by the public official or public employee and provides direct benefit to the prior employer, including but not limited to a contract, lease, employment or regulatory approval," it reads.
Yates served as an adjunct professor in the spring semester, which wrapped in April. Joseph was paid to speak to a class of early childhood educates at CU-Denver on March 23.
Both gigs constitute employment, acting city attorney Sandra Llanes said Tuesday, the charter definition of which is "really broad." Llanes advised Joseph and Yates before their announcements, she confirmed.
"My job is to provide legal advice," Llanes said. "It's up to them to decide."
The emails from Yates and Joseph shared a single line: "I do this out of an abundance of caution and to avoid any appearance of impropriety."
'Long, long, long, long process'
That will leave just seven members for key votes, the first of which was Tuesday night. A first readingThe beginning of the process that codifies an ordinance; it's the first opportunity for council to... for annexation was approved 6-1 with Mirabai Nagle the sole dissenter.
Read a thread from Tuesday's discussion
Council's final vote is Sept. 21. A public hearingScheduled time allocated for the public to testify or share commentary/input on a particular ordinan... is scheduled for four hours on Sept. 14.
The issue has generated significant community interest and staunch opposition over the six-plus years the city has been working toward annexation and flood protection. The staunchest opponents include several slow-growth proponents and political players, including former city councilwoman Cindy Carlisle, who endorsed five of the current city council members.
Among them, only Mark Wallach is running for re-election this fall. Four other candidates in the upcoming election, endorsed by Yates, have also garnered the support of some of these same individuals, according to election filings.
This core group also sponsored a successful petition to impose certain conditions on annexation, which city officials say will be moot if annexation occurs before the election. Members have asked that no action be taken until after the November election; they argue the process is being rushed.
Councilwoman Mary Young addressed those claims Tuesday night, explaining why she voted to move annexation forward.
"This has been a long, long, long, long process," she said. "It isn't something that is being done quickly. I have been involved with flood mitigation since being on Planning Board … way back in 2009 when the South Boulder Creek study was approved by Planning Board."
The South Boulder Creek Master Plan, adopted by council in 2015, identified this area as the best option for flood protection, given the thousands of downstream residents. CU will provide the land for building a dam, detention area and floodwall, in exchange for access to city water and sewer services.
It's unclear what the backup plan is for flood mitigation if annexation fails; staff have previously testified that the city would have to re-examine options that were being considered prior to 2015.
Recusal-palooza
An annexation vote will require a simple majority vote, Llanes confirmed. If changes are made between first and second readings — likely, given that the public input process is ongoing — an emergency vote may be required to pass the measure, necessitating five votes.
Two members of Planning Board also recused in light of their current employment with CU. Lupita Montoya and Lisa Smith were swapped out for past members, an option not available to city council.
Proponents of flood mitigation were upset by the council recusals, arguing that Yates' and Joseph's paid positions were not equal to full-time employment in terms of creating conflict. Others questioned why Yates would accept an adjunct position so close to the annexation vote.
Flood mitigation design was finalized in mid-2020; the process since then has focused on annexation. Yates wrote in his own newsletter, dated July 6, 2020, that council would "take up" the question of annexation "later this year or sometime next year."
Yates, via email, said he was was not familiar with the six-month rule specifically. He previously taught a class in spring 2018.
"I did not know at the time that I accepted the teaching assignment that there would be council votes on a university annexation request in August and September 2021," he wrote. In response to a request for clarification, he wrote "When I took on the teaching assignment, I was generally aware of conflict of interest rules but not of the six-month, post-employment tail."
Joseph was also unaware of the rules, she said. It was Yates' email that prompted her to reach out with the city attorney's office regarding her own paid appearance.
"I am deeply sorry and disappointed over the fact that I am unable to vote or participate in these upcoming meetings," Joseph wrote in response to emailed questions. "To me this is not a political decision, it is the wisest decision, considering the Code provisions and the advice I have been offered by the CAO."
Yates and Joseph have voted on routine matters related to CU before, but none were within six months of their paid work.
On July 16, 2019, city council approved a 20-year lease for land under 30th Street so that CU could pipe water to the east campus. An internment agreement was OK'd by on Dec. 1, 2020, to allow water recirculation at Williams Village.
Charter rules also bar recused council members from attending meetings in which conflicts of interest are being discussed. Joseph and Yates sat out Tuesday's first reading and will be absent Sept. 14 and 21.
Author's note: This article has been updated with an emailed response from Joseph, and comments from a past issue of Yates' newsletter addressing timing of annexation. 
— Shay Castle, @shayshinecastle
Want more stories like this, delivered straight to your inbox? Click here to sign up for a weekly newsletter from Boulder Beat.
Help make the Beat better. Was there a perspective we missed, or facts we didn't consider? Email your thoughts to boulderbeatnews@gmail.com
CU South Governance annexation Bob Yates Boulder Cindy Carlisle City Attorney city charter city council city of Boulder CU CU South dam detention flood mitigation floodwall Junie Joseph Mirabai Nagle PLAN-Boulder recusal Sandra Llanes South Boulder Creek University of Colorado
Journalist