Guest opinion: RTD cuts one of many barriers to accessibility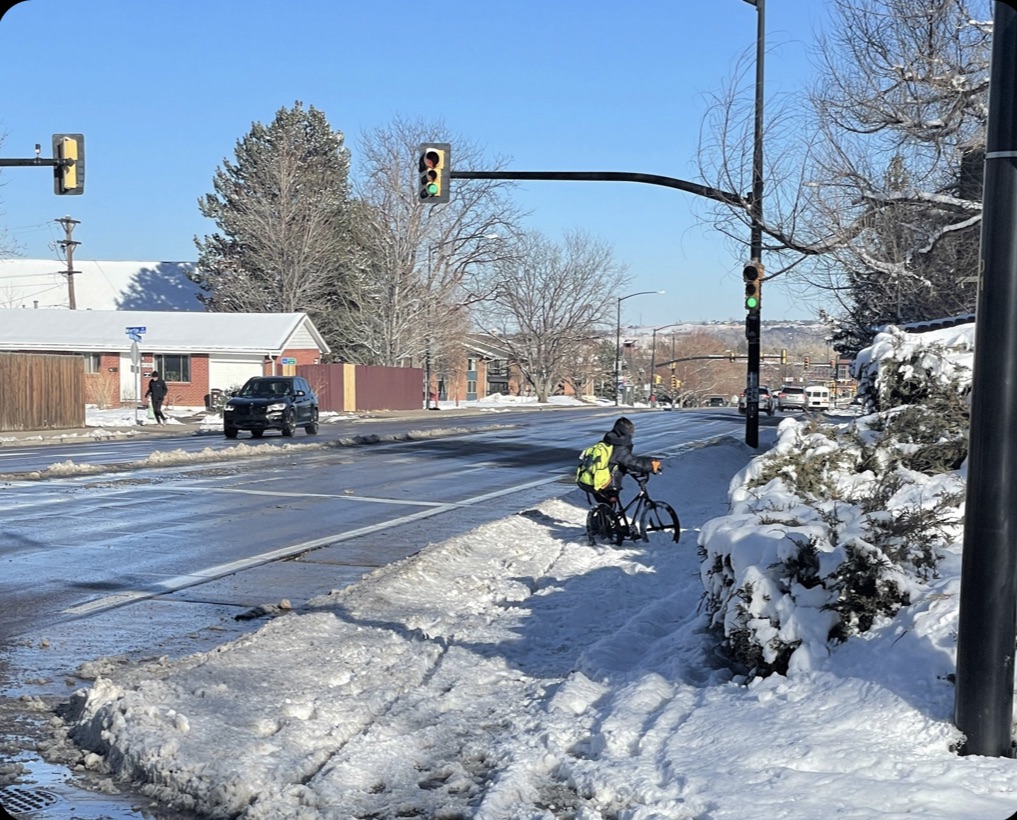 Friday, April 1, 2022
By Jude O'Brien
Center for People With Disabilities is aware of and engaged in recent changes to public transportation, specifically where such changes could affect access and mobility for people with disabilities. In addition to closely following the changes in routes at RTD, CPWD has long been an advising partner for the City and County of Boulder regarding transportation and mobility planning. 
RTD's Systems Optimization Plan includes RTD cutting routes due to drops in ridership. While that makes sense from a business management perspective, it will also have an impact on people with disabilities, many of whom are reliant on public transportation. Already, traveling as a person with a disability presents the challenges of route transfers and long wait times. 
For example, the bus from Boulder to Denver has one wheelchair-accessible seat. If two people need to travel at the same time, one must wait for the next bus, which could create long delays. Similarly, to travel by wheelchair on a bus from Boulder to Longmont can take more than two hours each way, depending on the routes, availability of accessible seating, and time of day. 
Other transportation options, such as Via Mobility and Access-a-Ride, are also experiencing reduced vehicles and drivers. For a traveler with a wheelchair, significant advance reservations must be made to ensure an accessible vehicle is available. 
These challenges make spontaneous travel — such as going out with friends or to a movie — impossible and necessary travel — like visiting doctor's offices and going to the grocery store — events that require careful planning and preparation. 
Beyond the challenge of routes and timing, and perhaps more important, are the considerations of general accessibility. This includes effective snow removal and keeping curb cuts free and clear of parked cars. 
During inclement weather, even if a bus or ride is available, snow accumulation on sidewalks, crosswalks, or curb cuts present formidable barriers to accessing transportation options. Typically, city streets are first plowed to enable emergency vehicle access and then further cleaned up for passenger vehicle safety. Unfortunately, there can be an accumulation of snow at curb cuts, bus stops, crosswalks and in other areas that may be crossable by able-bodied citizens but may be stopping points – and potential injury hazards – for people with disabilities.
In considering the overall transportation needs of people with disabilities, CPWD uses the phrase, "first-mile, last-mile," meaning it's not just the destination or the pick-up point, but also getting to the bus stop or car, the number of transfers and the level of accessibility on pedestrian pathways at each point in the journey. 
We live in a progressive and beautiful community that, in many ways, advocates and acts for equality and equity. A greater understanding of the broader transportation issues that people with disabilities face, along with effective city planning and voluntary citizen actions, could go a long way to reduce specific barriers to access and mobility. CPWD prefers this to enforcement, which is preferable to enforcement and fines.
Other novel initiatives for in-route transportation that may provide solutions for lost routes and long travel times include a pilot project facilitated by RTD between Via Mobility and Uber that would allow people with disabilities to request accessibility options through the Uber app. A person could request a wheelchair-accessible vehicle, reducing barriers to travel by making on-demand transportation more accessible. 
CPWD has participated in focus groups with Boulder transportation officials on these and other issues such as the city's curbside management project. We are appreciative of Boulder's ADA self-evaluation that accompanied the preliminary feedback for the development of a new transportation master plan. The city is aware of the issues and looking at how to create long-term strategies and solutions.
We are grateful and appreciative to bring the voice of independent living to these important transportation conversations. We value our relationship with the city and county, and hope to continue working together to find equitable solutions for all. 
Jude O'Brien is the director of development and communications for the Center for People with Disabilities.
Opinion Boulder Center for People with Disabilities city of Boulder RTD transportation