As Boulder County burns, a new focus on fire resilience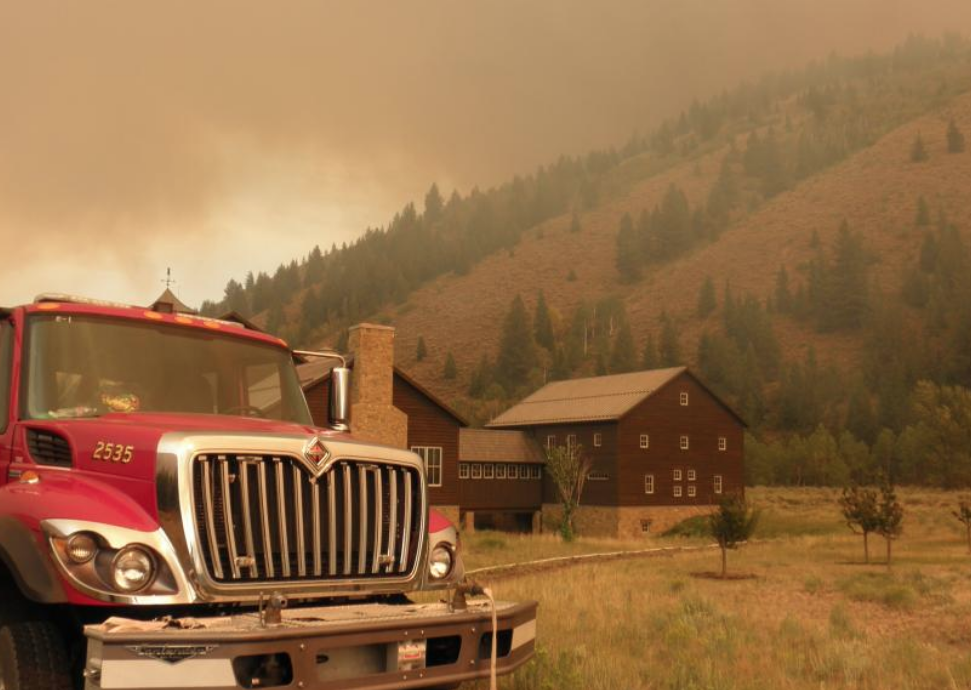 Friday, April 29, 2022
In late December, the Marshall Fire officially became the state's most destructive fire, claiming 1,000 homes and causing $500 million-plus in damage. It was followed three months later by the NCAR Fire, which forced evacuation of nearly 20,000 residents from South Boulder.
A winter wildfire was unusual; a spring blaze even more so. Two off-season fires in such quick succession was enough to prompt a hastily scheduled study sessionA council meeting where members deep-dive into topics of community interest and city staff present r... on fire resilience at Boulder City Council. Before the gavel fell at that meeting, there would be eight more fires in Boulder County, three of which prompted evacuations.
Recent Boulder County fire activity

NCAR Fire: March 26; 190 acres; 19,000 evacuations (8,000 homes), human caused 

Carriage Hills Fire: April 5; 0.5 acres; evacuation warning only; downed power lines

North Shanahan Ridge Fire: April 6, 0.6 acres

37E Fire: April 16; 114 acres; technically in Larimer county but there were evacuations in Boulder County

Bear Peak Fire: April 19; quarter of an acre; human-caused

Tally Ho Trail: April 19; 10 acres; evacuations; human-caused

TablePostponement of a motion, or a vote Mountain Fire: April 20; 52 acres; ~300 evacuations; caused by drone crash

Unnamed fire near Porter Ranch Road: April 22; one-tenth of an acre

Unnamed fire near Table Mesa and U.S. 36: April 22; "small"
Headlines from multiple media outlets declared this the new normal. Experts and officials warned of fire-filled summers and year-round danger as the state dries and warms due to climate change.
For those who study the warming planet and the fires it is producing (and for the journalists interviewing them), it can be hard to find something that hasn't already been said.
"We've been saying it for 40 years," said Dr. Adam Mahood, who studies fire ecology and plant community ecology at the University of Colorado in Boulder. "This is climate change. This is it."
The future is fire
Not only are fires starting more often, they're getting bigger. Colorado's 20 largest fires have all occurred in the past 20 years, according to the state's division of fire prevention and control; 4 of the 5 largest have happened in the past three.
"Because the fuel (i.e. plant life) is drier nowadays, the fires can burn hotter and move faster," Mahood said. "You're seeing a lot more burn severity."
A study released in February in the journal Nature found the the northern Front Range is a double hazard zone for two factors critical to fire risk: areas where it's getting hotter and drier (measured by something called the Vapor Pressure Deficit) and where plants are most sensitive to  drying and warming conditions (Plant Water Sensitivity).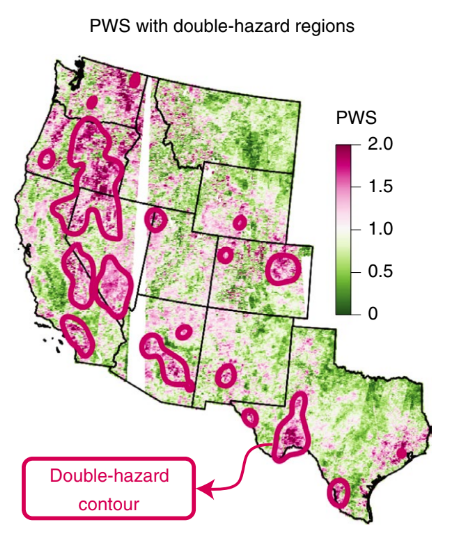 Unlike past droughts, which were caused by atmospheric circulation, these conditions are not changing anytime soon, Mahood said.
"It's almost a misnomer to call this a drought," he said. "If we stopped everything right now, stopped all emissionsIn this context, the GHG that are released into the atmosphere from the burning of fossil fuels to g..., it would still take a good century for the atmosphere to go back to normal.
"However long it takes us to stop emitting, however bad we make it, it's going to stay like that for 100 years or so."
'Anywhere along the Front Range' is vulnerable
Boulder acknowledged that in last year's update to the city's climate strategy, adding goals for mitigation and adaptation to the effects of climate change locally.
"There is an increasingly urgent need to prepare for significant climate change disruptions and to address the inequities that climate change perpetuates," staff noted to elected officials. "As the primary provider of local public services, local governments will now have to turn an increasing amount of attention and resources towards addressing climate change impacts."
City council on Tuesday focused on fire response. Some highlights:
Mitigation paid off, but more is needed
The NCAR Fire demonstrated the efficacy of efforts like grazing and tree thinning. Open Space and Mountain Parks has thinned 2,000 acres of forest over the past 10 years, about 80% of total OSMP forested acres — including 500-600 acres of the NCAR burn area.
Most of OSMP's 46,000 managed acres (15,000 more acres are actively used for agriculture) are grassland, and here cattle grazing has worked well at reducing fuel like invasive tall oatgrass.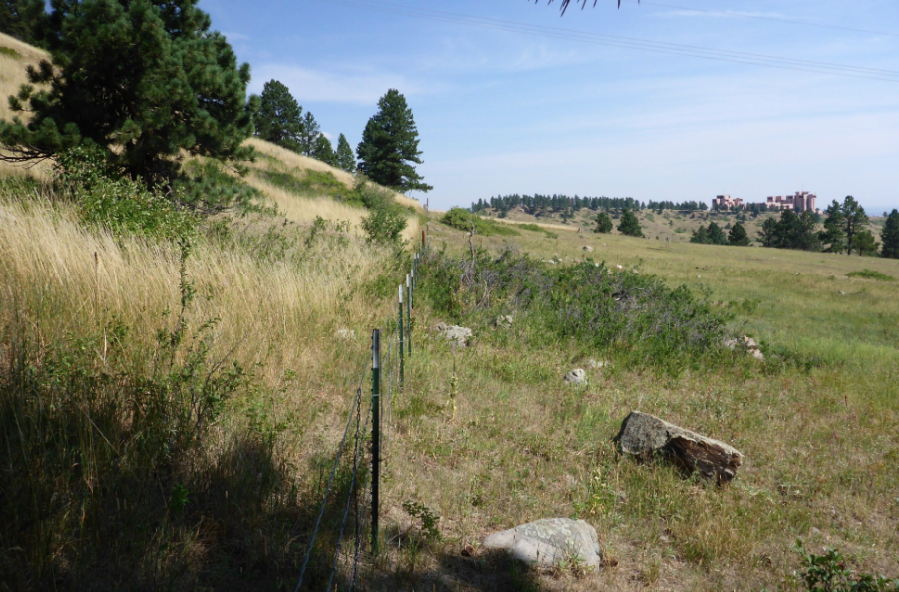 Individual fire-proofing, however, has a long way to go. Because each home is dependent on others, community-wide fire proofing is needed. Boulder Fire Chief Mike Calderazzo said that, as of today, officials have no estimate of how much money that would cost, or what it would entail.
Sixty percent of homes in the Wildland Urban Interface have received a curbside assessment from the city, but as officials noted Tuesday, the boundaries of the WUI — supposedly a designation of who is more at risk for wildfire — may very well change in the wake of the Marshall Fire.
Improve your home's fire safety. Visit bouldercolorado.gov/services/wildfire-home-assessment to learn more and schedule an assessment. Note: There is a backlog of requests, so it may take time to have an assessor visit your property
"We just assumed it was only so far into the city we have to worry about," Calderazzo said. "We knew Boulder was vulnerable, but we certainly didn't think Louisville and Superior would be as vulnerable. 
"People need to know that if they're anywhere along the Front Range, they are vulnerable to a fast-moving wildfire on a windy day."
Read: Are Boulder's winds changing along with the climate?
Warning system working… maybe too well
The Marshall Fire made officials a little overcautious about evacuation warnings and notices, Calderazzo said, which may account for the uptick in recent evacuations.
The technology itself is not as precise as emergency responders would like, though it is preferred because it sends notifications to all mobile phones within a certain area — not just those who have opted into emergency alerts.
"Anytime we send this type of alert, it's going to bleed over" into areas that aren't in the evacuation zone, said Brad Riggin, who oversees Boulder police and fire communications. "That's just a limitation of the system."
Read a play-by-play of Tuesday's discussion
Over-notifying can also lead to clogged streets, as residents funnel onto the same few escape routes.
"Orderly evacuations and mass notifications kinda work against one another," said Mike Chard, head of Boulder's Office of Emergency Management.
Officials are examining evacuation procedures and public awareness about them. As for the technology of emergency alerts, that will get "more surgical" over time, Chard said.
"We'll eventually get those narrowed down a bit."
Council will start receiving quarterly updates on fire mitigation and emergency preparedness. As Calderazzo noted, given the new climate reality, the best thing Boulder can do now is prepare.
"You can harden a community to disaster," he said. "You can't insulate it."
— Shay Castle, @shayshinecastle
Help make the Beat better. Was there a perspective we missed, or facts we didn't consider? Email your thoughts to boulderbeatnews@gmail.com
Climate Governance Open Space Boulder city council city of Boulder CU disaster resilience Marshall Fire NCAR Fire Open Space Mountain Parks OSMP University of Colorado wildfire
Journalist