Are Boulder's winds changing along with the climate?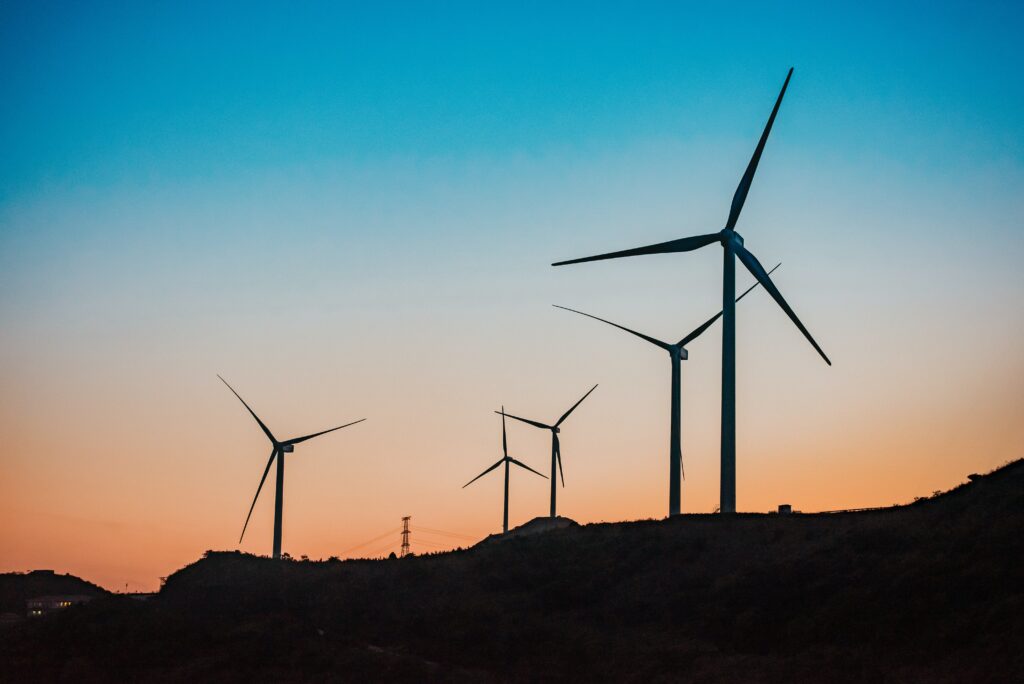 Saturday, April 30, 2022
Mike Calderazzo never used to be scared of grass fires.
Formidable fires were in forested areas, with thick trees and heavy undergrowth to feed them into hot, strong, unstoppable forces. Grass fires burned quickly, feasting on thin strips of dried vegetation.
Then came the Marshall Fire, and its 100-mile-per-hour winds. It blew a blaze across 6,000 acres, burning homes in places that he never thought would be at risk of wildfire.
"If you had asked me on Christmas Day, I would have said, 'Nah, don't worry about it,'" Calderazzo said. "Not anymore.
"Now, every grass fire is a bit of a worry."
Boulder's powerful winds, and their potential to create powerful fires, are certainly nothing new. But a seemingly very windy April and this month's seven (small) fires has many wondering if — along with a drying and heating climate — the winds are changing as well.
Calderazzo certainly thinks so. More wind days are limiting the time firefighters can do prescribed burns, he said, an important mitigation strategy.
"The windy days are just up frequently," he said. "It seems like a trend. We're gonna see more windy days, rather than less."
Historic wind storms
When it comes to wind, there's a lot we don't know. For starters, though instruments have been in place since the 1960s, reliable and consistent wind data only dates back to the 1990s.
Because wind is cyclical, that limits the analysis we can do, said Dr. Julie Kay Lundquist, a fellow in the University of Colorado's department of atmospheric and oceanic sciences and at the National Renewable Energy Laboratory.
"The main cycle we know about is the annual, and El Niño every 5-7 years," Lundquist said. "There are other cycles that are much longer than that: 10 years, 20 years, 70 years, and we don't have really good records that go back that long. We can't really tease out those long-term cycles."
Major wind events tend to be recorded in weather data, and in the media. One 1974 paper from the National Oceanic and Atmospheric Administration used newspaper coverage to analyze winds from 1869 through 1972. It found one to two windstorms each year, on average, about a third of which were associated with fire.
"Boulder has always been a windy place," said Dr. Gerald Meehl, a senior scientist at the National Center for Atmospheric Research. Wind rushes down through the mountains "like water going over a dam" — a "mountain wave" that, more often than not, breaks over Boulder.
The '60s and '70s were particularly windy, Meehl said, with winds "routinely" above 120 mph. 1982 also saw a big wind event, with gusts up to 137 mph that impacted an estimated 40% of buildings in the city.
The dearth of damage in recent years doesn't mean winds are getting weaker or less frequent. Building codes have become more stringent, Meehl said, and mature trees help block structures from the strongest gusts.
A 'remarkably windy' April
While more data is always nice, Ludquist said, "you can do a lot with the data we have."
She recently looked at spring (January 1 through April 26) wind speeds from an NREL tower just east of Eldorado Canyon dating back to 2002. Her conclusion? "This year does not look remarkable" in terms of top speed.
Zooming into April alone, this month "was remarkably windy," with a higher mean wind speed than anytime in the past two decades, (though past Aprils recorded higher top speeds). Another analysis of total hours with winds above 20 miles per hour suggested that this April was the windiest since at least 2012.
"The absolute strongest winds did not occur in this April," Lundquist summarized, "but this April had an awful lot of strong winds."
Meehl said data suggests Boulder's "big chinook wind events in Boulder have become less strong with time." They may also be occurring later in the spring; historically, they have been mostly confined to winter months.
This summer, Meehl and others at NCAR will test their hypothesis that changing atmospheric conditions are impacting the severity of chinook winds around Boulder, and whether those conditions have themselves been affected by a changing climate.
"We may be able to make a connection to climate change," he said. "We don't have the answers yet."
'Increased risk no matter what'
Whether or not the winds are changing, other conditions for fire are. The planet — and the northern Front Range in particular — is becoming hotter and more arid. The grasses and plants that populate the area are drying out, ready tinder for an errant spark.
"The long-term drying and warming of the Boulder area, largely due to human-caused climate change, means that fuels are more ready to burn," Meehl said. "If you get a 100 mile-per-hour chinook wind event, it may not be as strong as an event in the '60s or '70s, but when the winds get that strong and you have fire and dry fuels, you are at increased risk no matter what."
Wind can also contribute to drying out vegetation.
"The wind leads to lot more evaporation," said Dr. Adam Mahood, who studies fire and plant community ecology at CU."When you add a little bit of temperature, that makes the fire danger that much worse."
To Calderazzo, that means everyone needs to be on alert for fires — no matter where they are.
"If you know there's a red flag day, it's like knowing a hurricane is coming," he said. "Prepare. Just be ready." 
Get disaster preparedness tips from the Boulder Office of Emergency Management
— Shay Castle, @shayshinecastle
Help make the Beat better. Was there a perspective we missed, or facts we didn't consider? Email your thoughts to boulderbeatnews@gmail.com
Climate Boulder Chinook city of Boulder climate change CU fire National Center for Atmospheric Research National Oceanic and Atmospheric Administration NCAR NOAA University of Colorado wind wind storm wind turbines
Journalist