1C: Transportation Sales and Use Tax Extension and Revenue Change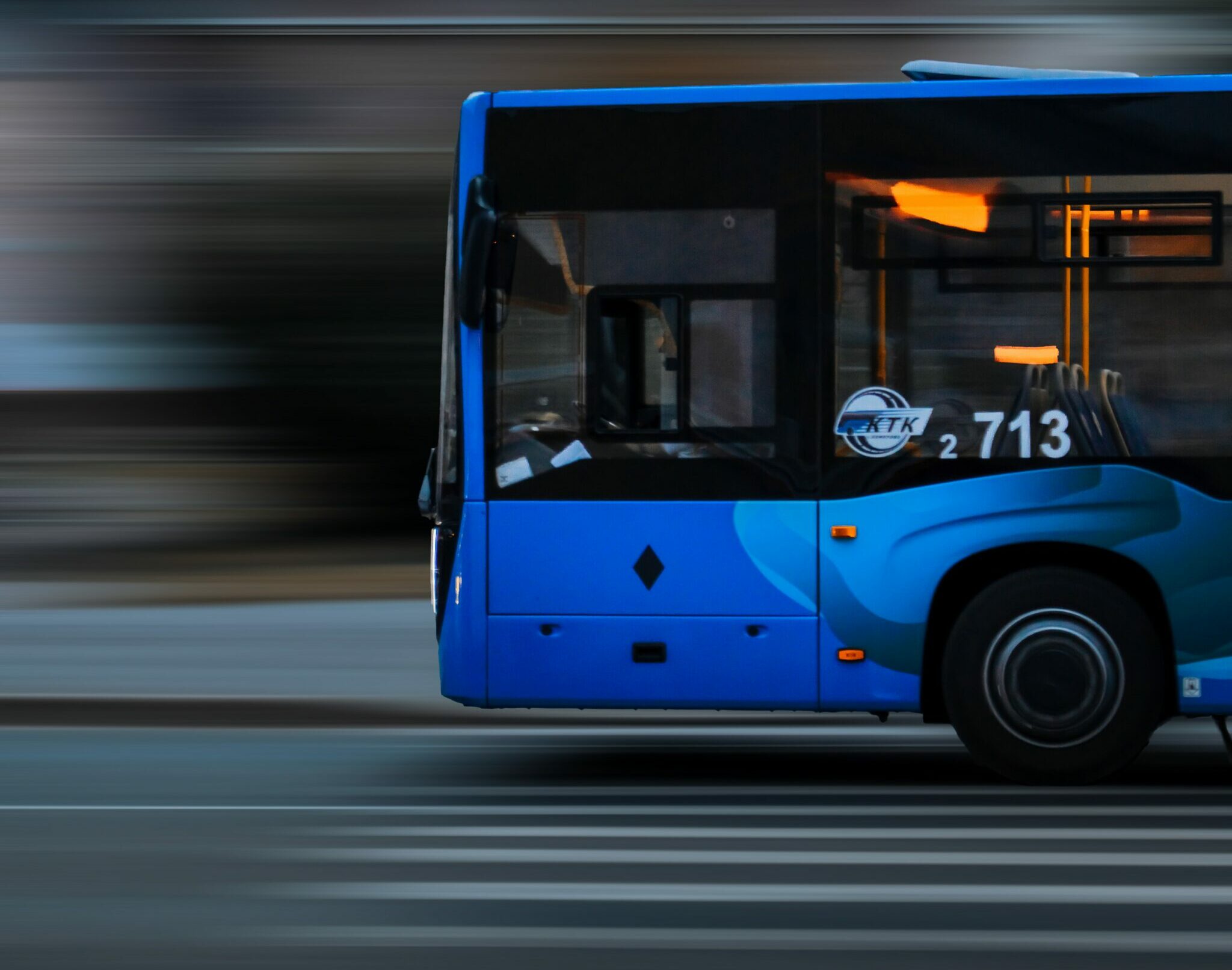 Wednesday, Oct. 12, 2022
Read all Boulder Beat's Election 2022 coverage — y en español
What's on the ballot?
WITH NO INCREASE IN ANY COUNTY TAX, SHALL THE COUNTY'S EXISTING 0.10% SALES AND USE TAX FOR TRANSPORTATION IMPROVEMENTS BE EXTENDED FOR THE PURPOSES OF ROAD AND BRIDGE IMPROVEMENTS, TRANSPORTATION SAFETY IMPROVEMENTS, COMMUTER AND RECREATIONAL BIKE PATHS AND TRAILS, TRANSIT CAPITAL IMPROVEMENTS AND EQUIPMENT, TRANSIT OPERATIONS AND MAINTENANCE, TRANSPORTATION DEMAND MANAGEMENT, AND COMMUNITY MOBILITY PROGRAMS; AND SHALL THE EARNINGS ON THE INVESTMENT OF THE PROCEEDS OF SUCH TAX CONSTITUTE A VOTER-APPROVED REVENUE CHANGE; ALL IN ACCORDANCE WITH BOARD OF COUNTY COMMISSIONERS' RESOLUTION NO. 2022-048?
What does it mean?
Should we keep paying an existing sales tax to fund transportation? 
How much will taxes go up?
They won't. This is an extension of an existing tax, not an increase. However, this establishes the tax in perpetuity, which means the tax will no longer expire but be paid forever (unless a future vote repeals it).
This tax raises $11 million per year through a 0.1% sales tax, which equals a penny on every $10 purchase.
What will we get for it?
Per the county, tax revenue will be used for all things transportation: "planning, design, construction, operations, maintenance, and administration; and implementation of activities related to public engagement and outreach such as equitable engagement, language access, education, encouragement, and evaluation."
A plan for the next 15 years of the tax names specific projects and spending areas. (Find more details and a full list of those projects below.)
Why you might want to vote for this
As mentioned above, this is not a tax increase — you're already paying it. The dedicated transportation tax pays for about 25% of the county's total transportation budget and for everything that isn't routine maintenance of already existing facilities.
This tax is "the only source of (money for) facility improvements," said Tim Swope, capital programs coordinator for Boulder County Public Works. "That includes roads, bridges, pedestrian underpasses, sidewalks, multi-use paths, new road shoulders or funding transit routes."
Without it, Boulder County will have to dip into its general fund or other revenue sources to pay for these aspects of transportation, likely reducing funding for other government functions and programs. 
Extending this tax will also allow the county to apply for the abundance of state and federal transportation dollars soon to be flowing in. Local officials estimate that Boulder County could qualify for up to $281 million in matching funds over the next 15 years.
"That is truly one of the main benefits of having a sales tax-funded program," Swope said. "We don't have any source of money to do new stuff that's eligible for federal grants."
Why you might not want to vote for this
There is more federal and state money going to transportation than ever before, or at least in recent history. 
Colorado passed a $5.4 billion transportation bill last year, and President Joe Biden's infrastructure bill will funnel an additional $700 million to $800 million to the state. Tens of millions of dollars are expected to make their way down to local governments.
County officials say a local tax is still necessary to take advantage of federal and state grants, as well as to pay for routine maintenance that funding from higher levels of government won't cover. The majority of the tax will go to such projects.
This tax extension will become permanent, which generally reduces flexibility in the county budget. However, this money has always been dedicated — it was first passed in 2001, then extended in 2007 — so it should not affect the general fund. And transportation will always need a source of funding.
It is a sales tax, which is generally considered regressive because it is levied on basic necessities like food and clothing, and low-income people pay a greater share than higher-earning folks. On the other hand, it does capture revenue from visitors and non-residents, who also use and put stress on roads, in a way that property taxes do not.
How the money will be spent, continued
$99.9M (55%) – Roadway safety and resilience (road shoulders, flood resilience and creek restoration, intersection safety, mountain road repair)
40% match ($40.7M)

$59.2M in local funds
Initial projects
South Boulder Road Reconstruction – Boulder to Louisville
Mountain Road Safety & Repairs (Lee Hill, Sugarloaf, Sunshine)
Niwot Road Shoulders – 79th Street to U.S. 287
Eldora Ski Road Reconstruction – County Road 130 to Eldora Ski Area
Highway 66 Improvements – Main to Hover (Longmont)
120th Street Bridge Replacement over Coal Creek (Lafayette)
East County Line Road Buffered Shoulders – Colo. Highway 66 to 17th Avenue (Longmont)
61st Street / Valmont Road Intersection Safety Improvements
95th Street Buffered Shoulders – Yellowstone to Larimer County
Isabelle Road Shoulders – 95th Street to U.S. 287
East County Line Road Shoulders – Pike to Niwot Road
79th Street Shoulders – Colo. Highway 52 to Lookout Road
East County Line Road Safety & Resiliency – Colo. Highway 52 to Coal Creek (Erie)
Vision Zero Program Implementation Program
McCaslin/Marshall Intersection Safety Improvements (Superior)
$66.6M (15%) – Regional trails and commuter bikeways (recreational trails connecting Longmont, Boulder, Superior, Louisville, Erie, Lyons and Nederland; bikeways along major corridors; multi-use paths connecting neighborhoods)
75% match ($50.5M)

$16.1M in sales/use tax
Boulder-to-Erie Regional Trail (BERT)
North Foothills/U.S. 36 Multi-use Path/Bikeway
Longmont-to-Boulder Trail – Jay Road/Spine Road Multi-use Path
75th Street Trail Connection – Boulder-to-Erie regional trail to Jay Road
St. Vrain Greenway Trail – Longmont to Lyons
U.S. 36 Bikeway Connections (Superior & Louisville)
County Road 130 Trail to Nederland High School
Boulder Canyon Trail Enhancements
Colo. Highway 66 Bikeway – Lyons to 95th Street
Lafayette-to-Boulder Bike/Pedestrian Connection Plan
$49.5M (15%) – Transit service and programs (fixed-route and on-demand transit services from Boulder to Lyons, Gold Hill, Fort Collins and throughout Boulder County)
65% match estimate ($33.4M)

$16.1M in sales/use tax
East County On-Demand Transit Service (Lafayette, Erie, Louisville, Superior)
Ride-free Lafayette
FLEX Service – Fort Collins to Boulder via Longmont
Gunbarrel On-Demand Transit Service
Lyons to Boulder Peak-Period Transit
Lyons to Longmont On-Demand Transit Service
Gold Hill Climb
Mountain Area On-Demand Transit Service
$157M  (10%) – Regional corridors (multimodal travel improvements connecting communities,
including transit, bike and pedestrian facilities, and safety)
95% match ($146.2M) 

$10.8M local funds
Colo. Highway 119 Bus Rapid Transit and Commuter Bikeway
Colo. Highway 7 Bus Rapid Transit, Commuter Bikeways and Intersection Safety
Colo. Highway 42 Multimodal Corridor and Safety Improvements
U.S. 287 Bus Rapid Transit, Intersection Safety and Commuter Bikeway
South Boulder Road Planning Study – Lafayette to Boulder
$16.2M (5%) – Community mobility programs (services for vulnerable and underserved populations of all ages and abilities, including education and support programs)
65% estimated match from state/federal funds ($10.8M)

$5.4M in local sales/use tax
Community Transportation Partnerships
Transit Education and Equitable TDM Support
Active Transportation Education Programs 
According to county documents, "future projects may be identified through Transportation planning documents and public engagement processes such as the Boulder County Comprehensive Plan, Boulder County Transportation Master Plan, Bridge and Structure Inventory and Safety Reports, Coordinated Human Services Transportation Plan, and the Transit Master Plan. In addition, corridor-level plans such as feasibility studies, regional corridor plans, and Planning and Environmental Linkages (PEL) studies can be used to identify potential future projects."
Who is supporting and opposing?
This measure was placed on the ballot by Boulder County Commissioners. There does not appear to be any official opposition at this time.
Keeping Boulder County Moving, an organization headed by Amanda Mansfield, senior manager of transportation at the Boulder Chamber of Commerce, is officially registered with the state as an issue committee. As of Oct. 18, the group had raised $9,326 and spent $721.98
Other endorsing organizations (as of publication) include:
– Better Boulder
– Boulder Chamber of Commerce/BTC
– Boulder County Democratic Party
– Boulder Daily Camera
– Clean Energy Action
– Community Cycles
– Commuting Solutions
– Cultivate
– Cyclists 4 Community
– Emergency Family Assistance Association (EFAA)
– OUR Center
– PLAN Boulder
– Sierra Club
– Sister Carmen Community Center
– Via Mobility Services
More information
bouldercounty.gov/wp-content/uploads/2022/08/countywide-transportation-funding-infographic-2022.pdf
bouldercounty.gov/wp-content/uploads/2022/07/Reso-22-048-Transportation-tax-extension-proposal.pdf
bouldercounty.gov/wp-content/uploads/2022/07/Reso-22-049-approving-ballot-title-for-Transportation-tax-extension.pdf
— Shay Castle, @shayshinecastle
Elections Transportation bike path Boulder County bus infrastructure pedestrian sales tax tax tax extension taxes transit transportation underpass
Journalist