Opinion: Yes on 1A: Fire risk is increasing; funding and prevention should, too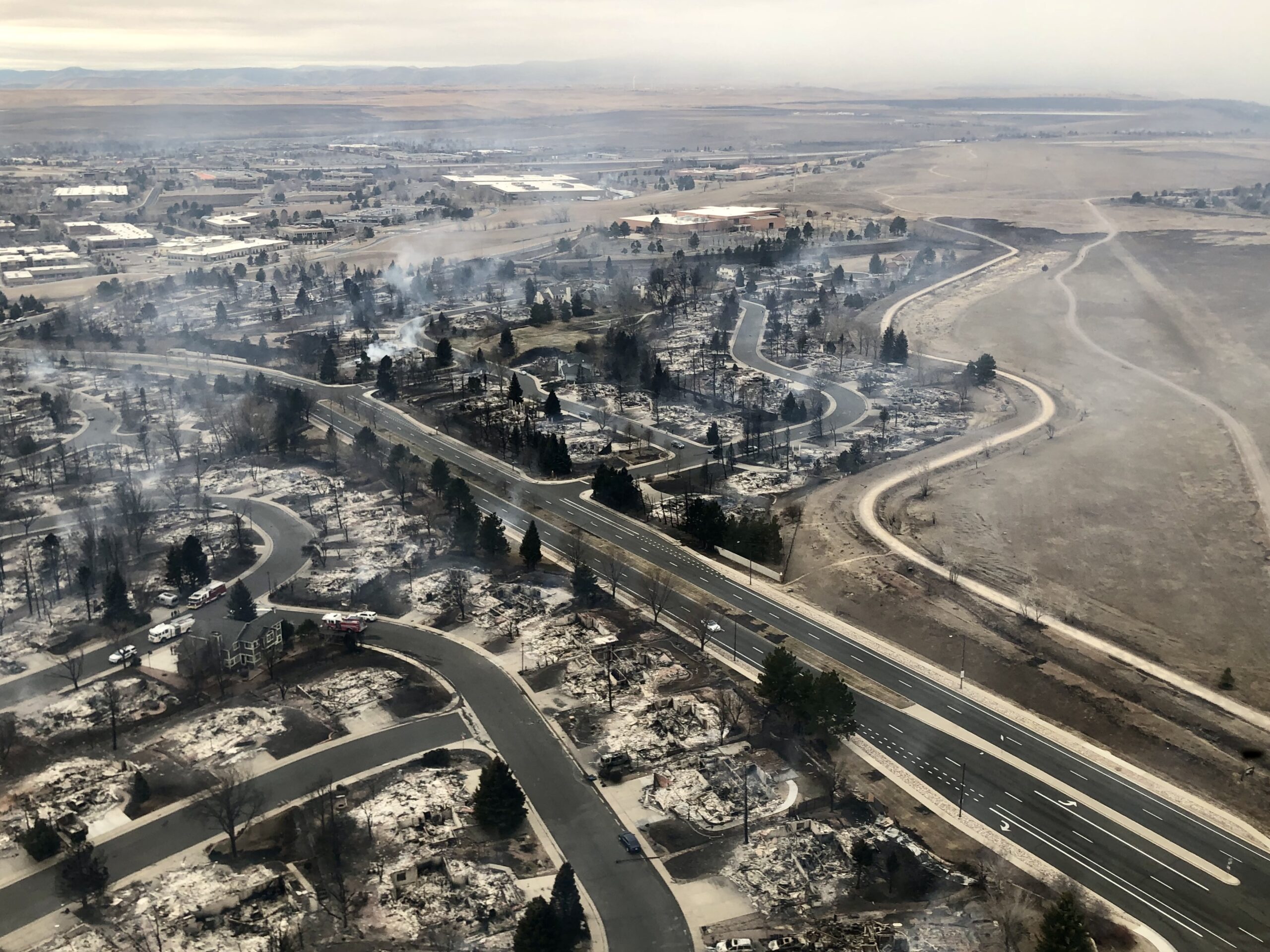 Thursday, Oct. 20, 2022
Learn more about 1A: County wildfire mitigation sales tax

Get a second opinion: No on 1A: County spending and taxes lack transparency
By Paul Dennison
Wildfire risk in Boulder County is a topic that requires almost no introduction; many of us have suffered the impacts. 
Those of us who have not been personally impacted by wildfire certainly recall the historic extent of wildfire severity in 2020, as the three largest wildfires in state history claimed lives, property, and devastated well over half a million acres of land. Boulder County suffered late in that season, when the Calwood Fire burned an astonishing 1,000 acres per hour on October 18. Thousands of our neighbors are still in stages of grief and recovery from the unprecedented devastation of the 2021 Marshall Fire.
Wildfire risk in Colorado, and in many parts of the planet, is trending in a frightening direction. The United Nations issued a report earlier this year warning of an impending "global wildfire crisis" — 50 researchers from six continents predict a potential increase in devastating wildfires of up to 57% by the end of this century. 
In my comparatively limited 10 years of experience as a wildland firefighter in Boulder County, I find myself spending less time worrying about how to best prepare and protect communities, homes, lands and drinking water from wildfire risk. Boulder County is home to hundreds, if not thousands of experts in wildfire mitigation and management. Scientifically founded and evidenced-based solutions to wildfire risk are available. 
The question is not how. The question is when?
Voters will decide on the answer to that question when casting their votes on Boulder County Ballot Measure 1A for Wildfire Mitigation, and I urge my neighbors to cast their votes "yes." The needed pace and scale of wildfire risk reduction and community preparedness can only be accomplished with widespread support and dedicated funding.
When firefighters respond to fast-moving wildfires, we engage in dangerous work with limited time. Well-planned wildfire mitigation lessens the danger and buys us time.
When first responders find well-mitigated roadways that provide for safe residential evacuations and safe access for first responders, we can get to work quickly and efficiently. When residents have taken simple steps to create defensible space on their property, we are far more effective in protecting homes from destruction. When forestry work has been done to moderate severe wildfire, we find ourselves in a much safer environment, facing wildfire behavior that we can engage, contain, and control. 
Ballot Measure 1A will create safer conditions that can enable firefighters to succeed.
The fire district I serve is in the steep, rugged and densely forested foothills just west of the City of Boulder. Human activities account for recent changes in our forests, which experts estimate have become two to three times denser over the past 150 years, rendering the landscape very vulnerable to intense wildfire, and insect and disease epidemics. 
Many of the wildfire mitigation projects we pursue seek to restore forests to the conditions present prior to human settlement. Our goal in the mountains is to mitigate wildfire risk, while promoting healthy forests and ecosystems, and protecting the critical watersheds that provide clean drinking water to all of us in Boulder County.
My fire district has suffered devastating impacts from the 2010 Fourmile Canyon Wildfire. The deadly 2013 flooding was intensified by the post-Fourmile Fire damage to the landscape.
Our fire district is also fortunate. We have strong community support for a robust wildfire mitigation program. But even our well-supported program cannot accomplish wildfire risk reduction that matches the extremity of wildfire risk. 
Many residents, communities and fire districts face even greater impediments to accomplishing timely and effective wildfire mitigation. The framework for supporting and funding these urgent needs can be created through Ballot Measure 1A.
The Marshall Fire was a moment of solemn recognition that wildfire threatens all of us in Boulder County. I never imagined that I would be warning my wife and child in Old Town Lafayette to prepare to evacuate as I responded to a scene of unimaginable chaos and destruction. 
From the grasslands, and even urban areas, to the wildlands and rural communities in the foothills, wildfire is a problem that we all must confront. I believe that we should all choose to make a modest investment to create safer communities, more resilient landscapes, and to preserve the incredible beauty of our natural environment in every part of Boulder County.
Ballot Measure 1A represents a collective decision to engage with a shared, profound hazard. I hope that each of us will choose to support progressive and meaningful action to accelerate the critical project of reducing wildfire risk in Boulder County.
Paul Dennison is the Wildland Captain of Four Mile Fire Protection District
Elections Opinion Boulder County mitigation sales tax taxes wildfire
Journalist