1A: Countywide Wildfire Mitigation Sales and Use Tax and Revenue Change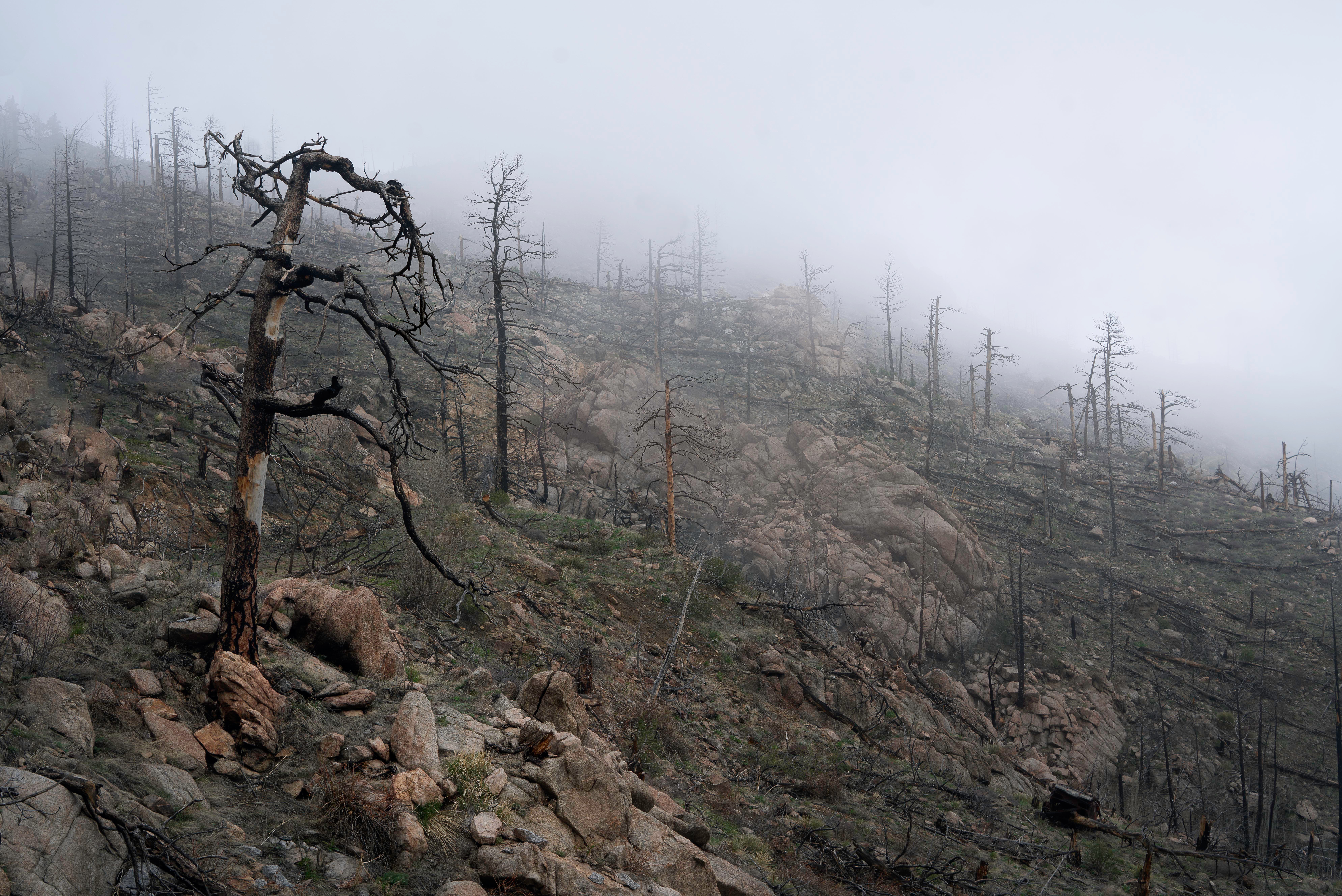 Thursday, Oct. 13, 2022
Read all Boulder Beat's Election 2022 coverage — y en español
What's on the ballot?
SHALL BOULDER COUNTY TAXES BE INCREASED $11 MILLION ANNUALLY (FIRST FULL FISCAL YEAR DOLLAR INCREASE IN 2023) BY IMPOSING AN ADDITIONAL SALES AND USE TAX OF 0.10% FOR THE PURPOSE OF FUNDING WILDFIRE MITIGATION EFFORTS, INCLUDING BUT NOT LIMITED TO THE FOLLOWING: STRATEGIC FOREST AND GRASSLAND MANAGEMENT PROJECTS TO REDUCE THE RISK OF CATASTROPHIC WILDFIRE, PROTECT WATER SUPPLIES, AND FOSTER RESILIENT ECOSYSTEMS; COMMUNITY PARTNERSHIPS AND PROGRAMS TO HELP RESIDENTS PREPARE FOR WILDFIRES, CREATE DEFENSIBLE SPACE AROUND HOMES, MAKE HOMES MORE FIRE RESISTANT, AND PROVIDE TECHNICAL ASSISTANCE AND REBATES TO HOMEOWNERS; FIRE MITIGATION STAFFING; AND OTHER PROJECTS TO PROACTIVELY ADDRESS THE INCREASING RISK OF CLIMATE-DRIVEN WILDFIRES; AND SHALL THE REVENUES AND THE EARNINGS ON THE INVESTMENT OF THE PROCEEDS OF SUCH TAX, REGARDLESS OF AMOUNT, CONSTITUTE A VOTER APPROVED REVENUE CHANGE; ALL IN 2 ACCORDANCE WITH BOARD OF COUNTY COMMISSIONERS' RESOLUTION NO. 2022-050?
What does it mean?
Should a new sales tax be collected to pay for increased wildfire prevention and response?
How much will taxes go up?
One cent on every $10 purchase. This is expected to raise $11 million per year.
What will we get for it?
According to county officials, tax revenue would fund
(a) Strategic forest and grassland management projects; 
(b) Community partnerships and programs to help residents prepare for wildfires, create defensible space around homes, make homes more fire resistant, and provide technical assistance and rebates to homeowners; 
(c) Fire mitigation staffing; and 
(d) Other projects and services to proactively address the increasing risk of climate-driven wildfires.
"Community partnerships" means expanding the Wildfire Partners program out into the eastern part of the county where wildfire was previously not thought to be a concern. The Marshall Fire changed that and prompted officials to seek expansion of Wildfire Partners, which provides assessments, recommendations and certification for fire mitigation at private properties.
Why you might want to vote for this
A changing climate has resulted in increased fire risk. Fires are bigger and hotter than ever before in Colorado, and the fire season itself has changed. Fires can destroy homes, damage infrastructure, impact drinking water, and make communities more susceptible to floods or landslides.
This tax creates a dedicated funding source for fire prevention and response, and it will allow Boulder County the opportunity to qualify for matching funds from the state and federal governments (more on that below).
Said Matt Jones, a Boulder County commissioner and former volunteer firefighter: "We need this local money to get federal and state money."
Why you might not want to vote for this
It is a tax increase, and one that will be charged in perpetuity. That is appropriate, given that fire prevention and response are needs that are unlikely to abate with time.
It's also a sales tax, already considered regressive (because it is charged on basic necessities like clothes and food, and lower-earning people pay a greater share of their income) — a concern that might be amplified by paying to mitigate the private homes of property owners. 
Officials say such programs are necessary to motivate homeowners and guide them toward the correct actions. There has been slow uptake on existing programs: Just 1,254 homes have been certified through Wildfire Partners since its inception in 2014.
This isn't the only source of funding for fire mitigation. Another Boulder County tax, 1B, will add money for wildland firefighters if passed by the voters.
This measure will fund mitigation, according to Sheriff Joe Pelle, and the other will fund response. Both are needed. 
"Our wildland crew, they do mitigation and response as mutual aid to other fire districts, and they act as first responders on open space," Pelle said. "In the spring, summer and fall, they do a lot of mitigation, but when we have a fire, they drop what they're doing and go fight fire."
There is also more state money available for wildfires this year, thanks to recent legislation: 
$300,000 from HB22-1007 to pay for outreach to property owners in high-hazard areas for mitigation

A $10 million grant program from HS22-1011 to match revenue for local government to do forest management and wildfire fuel reduction, or to expand existing state programs
$3 million to reduce wildfire fuels in high-hazard watersheds (HB22-1379)
Local officials stress that this funding will not be enough for the scale of effort required locally.
"It's not that we haven't been doing a lot of work," Jones said. "The fact is we've got to match our efforts to the intensity and scale of fires these days."
Other considerations
The county has not provided a great amount of detail on how the tax revenue will complement or replace existing spending — multiple questions about current programs and budgets to numerous county officials went unanswered.
Ditto for questions about the scope and scale of fire mitigation on open space. How much has been done, and how much need remains? This is unclear.
Who is supporting?
Yes on Wildfire Mitigation, an organization headed by Paul Orbach and Richard Juday. As of Oct. 13, the campaign had raised $26,810.42 and spent $15,446.94
More information
assets.bouldercounty.gov/wp-content/uploads/2022/07/Reso-22-050-Wildfire-mitigation-tax-proposal.pdf
assets.bouldercounty.gov/wp-content/uploads/2022/07/Res-2022-051-approving-ballot-title-for-Wildfire-Mitigation-tax.pdf
bouldercounty.gov/property-and-land/forest-health/fireshed/
— Shay Castle, @shayshinecastle
Elections ballot Boulder County elections fire mitigation fire response sales tax taxes wildfire
Journalist