Doubts about Boulder's FBI partnership reemerge; officials defend task force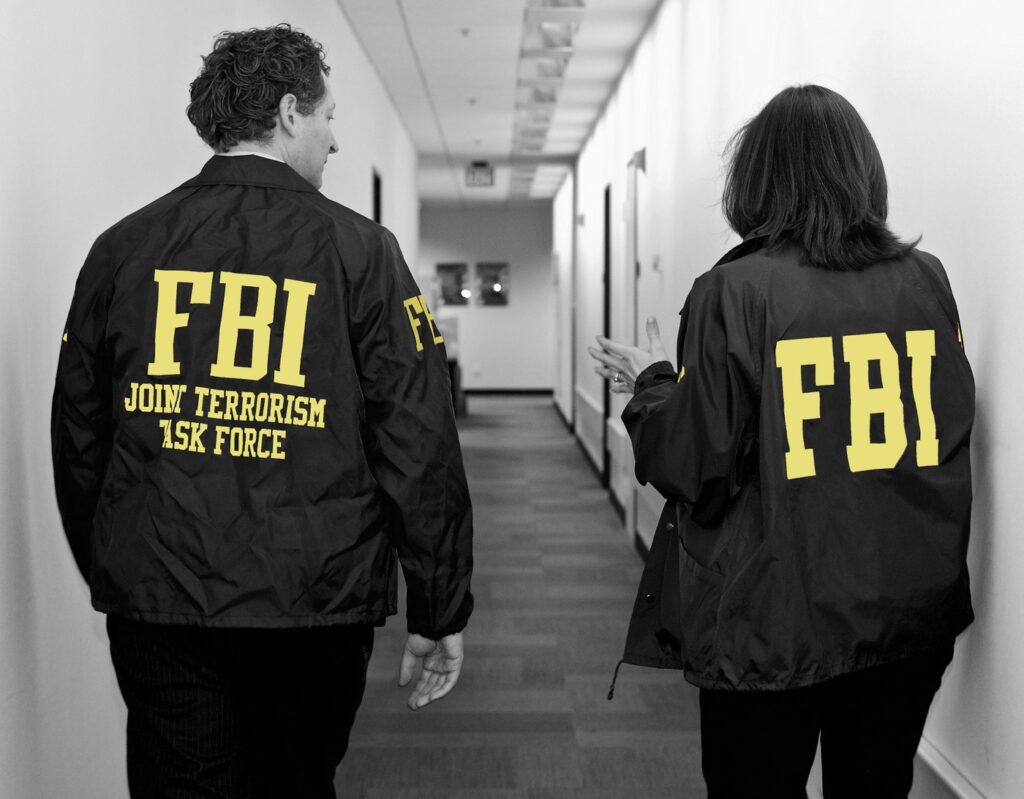 Thursday, April 13, 2023
By William Oster
Colorado Newsline
The FBI's Joint Terrorism Task Force was established with the intent to better share intelligence across federal, state and local law enforcement. But after reports of attempted entrapment and other abuses of authority by one undercover detective in Colorado Springs, some community members in Boulder have begun to question whether their own partnership with the FBI should be reconsidered.
Boulder finalized its agreement with the FBI in August. Under the agreement, one Boulder police officer works 16 hours per week on the JTTF. Responsibilities agreed to in the memorandum of understanding include adhering to the FBI's ethical standards and serving under the task force for at least two years.
Yet before the MOU was officially agreed upon, members of the Boulder community expressed hesitancy about adopting the agreement, with the Boulder County NAACP citing the FBI's previous instances of hostility towards people of color and activist groups.
More than a year later, those concerns are still present.
"Boulder is essentially complicit in these activities," said Darren O'Connor, the Criminal Justice Committee chair for NAACP Boulder County. "Boulder, which holds itself out as a city that honors diversity and doesn't condone racism is, in fact, participating in it at a very high level."
Over the past several years, Boulder has experienced various attacks garnering national attention, including during the King Soopers shooting in 2021 that killed 10 people and in February 2022 when a former UCLA lecturer who had threatened to kill a professor was arrested. In the latter case, the FBI assisted in preventing a more dire event, according to Boulder Mayor Aaron Brockett.
"The FBI was absolutely involved with that," he said. "It was definitely an example of the city of Boulder collaborating with the FBI to prevent harm to the community."
There are nearly 200 JTTFs in the United States, according to the FBI, including at least one in each of the FBI's 56 field offices.
Colorado Newsline contacted the FBI's office in Denver. A spokesperson said the agency had no comment on JTTFs in Colorado.
With the recent news about one FBI detective's actions in Colorado Springs, where detective April Rogers reportedly spied on racial justice groups in the summer of 2020 and attempted to set up at least two men in gun-running conspiracies, O'Connor and other community members have called for the Boulder MOU to be ended entirely.
"Our branch members do not feel safe," he said. "About 25 people showed up unanimously to say, 'We don't want this kind of protection.' We researched what they had done in other states where they've promised to be transparent and then didn't."
In 2020, Oakland, California, officials withdrew local police officers from their JTTF, citing a lack of transparency and accountability. Under city law, the task force was required to disclose their actions to the City Council annually, but reporting was found to be insufficient.
When it comes to concerns of accountability or instances of meddling as seen in Colorado Springs, Brockett said that amendments made by Boulder council members in August should prevent misconduct. These amendments stress that if any JTTF operation a Boulder police officer is involved with violates Boulder Police Department policy, that officer must remove themselves from the operation.
"I believe this edit best reflects the guidance of council," said City Manager Nuria Rivera-Vandermyde in a letter to council members about the edits. "I am appreciative of (Boulder Police) Chief Maris Harold and our FBI partners for working through this issue with me and for ensuring that we are able to both leverage and contribute this valuable partnership in a way that is consistent with our community's values."
Still, NAACP Boulder County branch members don't feel any safer, according to O'Connor. He argued that the worst instances of abuse are done by police themselves, citing the arrest of Sammie Lawrence in 2019, which ended in a settlement of $95,000 and Boulder police officer Waylon Lolotai leaving the department.
Colorado Newsline contacted the Boulder Police Department for comment but received no reply.
Brockett and the Boulder City Council have no plans to end its MOU with the FBI. When it comes to criticism of the program, he said that what matters is preventing serious injury and death in the Boulder community.
"I feel like it's incumbent upon me to take steps that would help protect the community against real threats," Brockett said. "That's fundamentally why I support the relationship and why we have those amendments that would potentially violate our community values."
Colorado Newsline is part of States Newsroom, a network of news bureaus supported by grants and a coalition of donors as a 501c(3) public charity. Colorado Newsline maintains editorial independence. Contact Editor Quentin Young for questions: info@coloradonewsline.com. Follow Colorado Newsline on Facebook and Twitter.
Police Boulder Boulder Police Department city council city of Boulder Colorado Springs FBI joint terrorism task force JTTF NAACP protestors surveillance terrorism
Journalist