Guest opinion: Boulder's families are struggling. Higher wages are needed — now.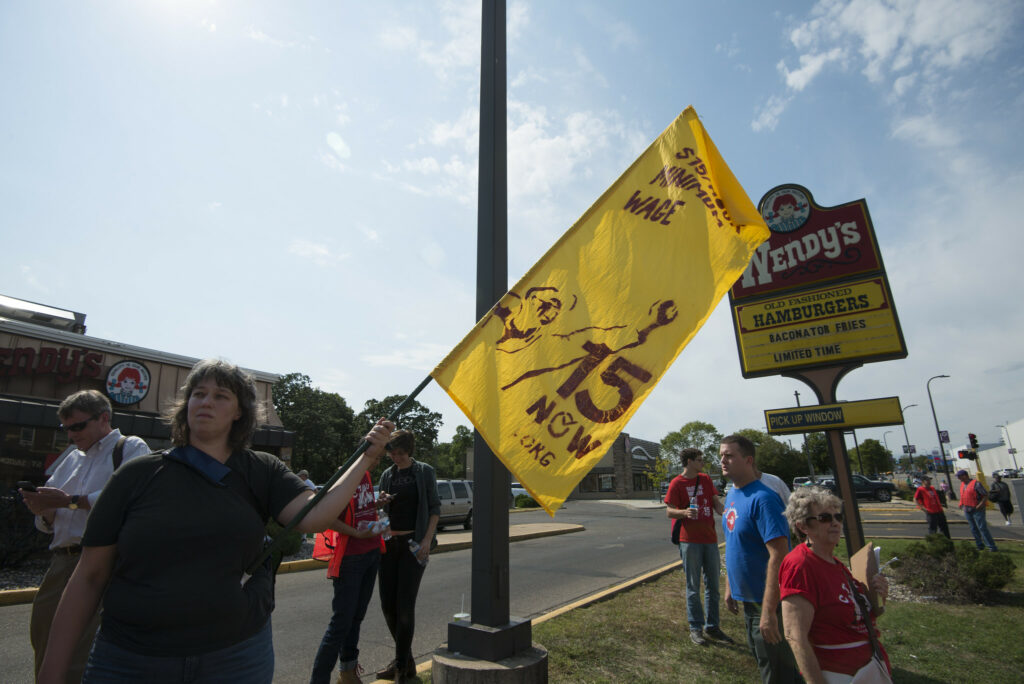 Saturday, Aug. 19, 2023
By Julie Van Domelen
After a period of high inflation and a significant increase in housing costs, Emergency Family Assistance Association (EFAA) has seen a dramatic increase in the number of households coming to us for support. Weekly EFAA food bank visits are now consistently over 600 households per week, twice the level pre-COVID. The rising costs of rent and utilities have led to more and more community members seeking emergency rental assistance to stay housed. Even with this support, EFAA is having to step in more frequently with emergency hotel stays to provide short-term shelter for families with children who have lost their housing.
This is being felt across our community: last school year, BVSD served over 800 school-aged children experiencing homelessness, more than double from pre-pandemic levels. St Vrain Valley School District served over 600 students unhoused students.
Income and wages are at the heart of the issue. A job (or several) is no longer a protection against housing insecurity or a guarantee that basic needs will be met. Wages have not kept pace with inflation, particularly for lower-income workers. 
According to the Self Sufficiency Standard for Colorado 2022 issued by the Colorado Center for Law and Policy, nearly one in four of Boulder County residents had income below the self-sufficiency standard, meaning they would need to turn to other supports — like family and local, state, and federal programs — to get by.
The current minimum wage is wholly insufficient to meet basic needs in Boulder. The $13.65 per hour minimum wage in Boulder County is insufficient for any type of household to make ends meet on their own. It is particularly challenging for families with children due to the added cost of childcare. 
In 2022, more than 10% of jobs in Boulder County — over 20,000 jobs — paid less than $15 per hour. Over one quarter, or more than 48,000 jobs, paid under $19.05 per hour, which is insufficient for single-parent households or households with young children.
At EFAA, the impacts of this wage issue are clear. A recent income survey of EFAA participants found that 24% make less than $15 per hour and 69% under $20 per hour. Specifically for participants that chose to answer in Spanish, 43% reported making less than $15 per hour and 80% less than $20 per hour, revealing clear racial inequities.
The increasing levels of working households not able to make ends meet are causing negative impacts on local families. These have lasting effects, including increasing food insecurity and family homelessness, as well as putting an unsustainable strain on the safety net. The long-term adverse impacts of economic stress, particularly on children, are well documented and need to be addressed with urgency and resolve. 
Conversations around increasing the minimum wage started in late 2019, when a working group with county and city representatives was formed to look at a local minimum wage for Boulder County. COVID promptly shifted priorities, and the work was put on hold. 
In the summer of 2022, the Boulder County Consortium of Cities formed a Local Wage Study Team, which laid out an initial schedule for community engagement, study sessions, draft ordinances and ordinance public hearings to be completed by April/May 2023. Unfortunately, none of these plans became a reality. Now, with a short time left until the proposed 2024 implementation, there are calls to push back the decision on minimum wage for yet another year. 
We do not need a major economic analysis or stakeholder engagement process to determine that bringing the minimum wage over $15 is needed. If we take this initial step, we will be able to provide immediate relief to those low wage workers who are struggling the most. 
This would allow time during 2024 to carry out a deep, thorough engagement and review process, laying out a thoughtful path to continue moving toward a minimum wage that is at least level with our neighbors in Denver, and bring other neighboring municipalities onboard through an InterGovernmental Agreement (IGA).
That is why EFAA, as Boulder's main community-based safety net for families, is supporting the position that Boulder's local authorities (city and county) implement, at a minimum, a 15% increase in the local minimum wage effective January 1, 2024. EFAA further supports developing a coordinated countywide plan to meet or exceed Denver's minimum wage as  a regional benchmark. 
The urgency of the moment calls for prompt action, not more delays.
Julie Van Domelen, she/ella, is the executive director of Emergency Family Assistance Association (EFAA)
Opinion Boulder County city council city of Boulder EFAA families Fight for $15 homelessness minimum wage poverty self-sufficiency standard wages working families