Opinion: 1B will fund desperately needed affordable housing without raising taxes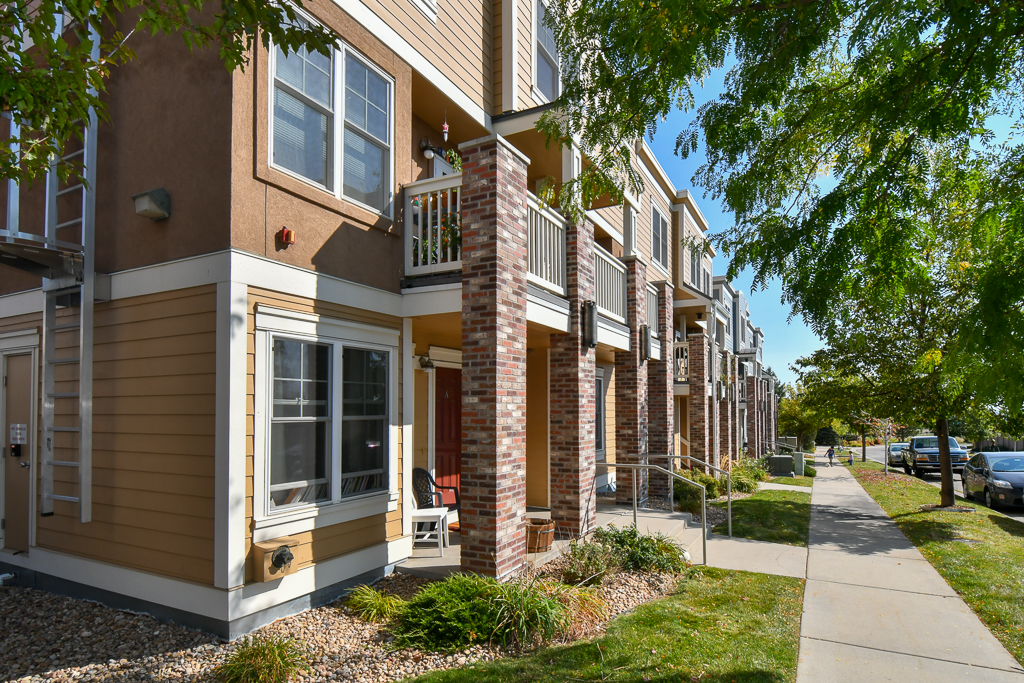 Friday, Oct. 20, 2023
By Annmarie Jenson
BoCo Housing for All
BoCo Housing for All is an official election committee advocating for the passage of 1B
Proposition 1B, without raising taxes, will repurpose existing funds at the county to create approximately $17 million per year to support affordable and attainable housing. (For more details about the measure, see the BoCo Housing for All fact sheet.) 
This gets us fairly close to the amount we need to achieve our affordable housing goals and can also be combined with other available resources. Both attainable and affordable housing are lacking in Boulder County. This will address the needs of people who simply can't afford the housing available in our community.
A home purchased in Lafayette in 2014 has more than doubled in value in those nine years — an average increase of 11.11% per year. Housing costs are outpacing wage growth: How many people's salaries go up 11% each year?
Here in Boulder County, in survey after survey, the lack of affordable housing comes up as the number one social problem in our community. Seniors can't afford to downsize; young adults who finish college can't afford to move back to the community in which they grew up. The effect of historical segregation is exacerbated when lower-income folks and people of color can't afford to move into historically white upper-class neighborhoods.
According to the Colorado Transformational Housing Taskforce, "For decades, the lack of affordable housing has upended the lives of thousands who face homelessness in the Metro area and across the state, shuttered Colorado businesses and hindered working-class jobs due to a lack of workforce housing, and exacerbated inequities for communities of color."
Housing affordability is central to other community priorities, like health care, food security, education and more. Yet the gap between rents and incomes is growing, compounded by political threats to federal housing assistance. Proven solutions to creating workforce housing, ending homelessness and housing instability exist — we need the resources to put these solutions into practice in Boulder County.
The commissioners, without raising taxes, have found a way to repurpose an existing funding stream to use for affordable housing for the next 15 years.
Why should voters support Proposition 1B? 
Do we want to be a diverse and vibrant community, or do we want to be a community of mostly older people who bought their home years ago, and can't afford to move, along with only the wealthy? Our school population is decreasing because younger families can't afford to live here. Greenhouse gasses emissions are exacerbated when so many people have to commute long distances to work in our communities. Is this what we want? 
If proposition 1B is passed, we can start to begin to change the housing shortage that is beginning to reshape our communities – and not for the better. The Economic Impact of Investing in Housing Research shows that the shortage of affordable housing costs the American economy about $2 trillion a year in lower wages and productivity. 
Without affordable housing, families have constrained opportunities to increase earnings, causing slower GDP growth. In fact, researchers estimate that the growth in GDP between 1964 and 2009 would have been 13.5% higher if families had better access to affordable housing. This would have led to a $1.7 trillion increase in income or $8,775 in additional wages per worker.
Each dollar invested in affordable/attainable housing boosts local economies by leveraging public and private resources to generate income — including resident earnings and additional local tax revenue — and supports job creation and retention. Typically affordable housing government dollars are leveraged at 8 to 1.
The Social Impact of Investing in Housing
Research shows that increasing access to affordable housing is the most cost-effective strategy for reducing childhood poverty and increasing economic mobility in the United States. Stanford economist Raj Chetty found that children who moved from unstable housing saw their earnings as adults increase by approximately 31%, had a greater likelihood of living in better neighborhoods as adults and a lowered likelihood of becoming a single parent. Children living in stable, affordable homes are more likely to thrive in school and have greater opportunities to learn inside and outside the classroom.
The Environmental Impact of Investing in Housing
Reducing commuting, and creating more energy-efficient housing will reduce greenhouse gas emissions, lower vehicle miles traveled and help us achieve our climate goals.
Proposition 1B should be supported by all of Boulder County. It supports our economic goals, our social goals and our environmental goals. 
What can you do? 
Vote November 7 for Proposition 1B. Share this information with friends and neighbors. Donate to support our campaign to tell people about Proposition 1B and why it is so valuable to our quality of life.
Annmarie Jensen is the founder and executive director of East County Housing Opportunity Coalition (ECHO)
Got a different take? If you're planning to vote No on 1B, write and tell us why
This op-ed does not necessarily reflect the views of Boulder Beat.
Elections Housing Opinion 1B affordable housing Annmarie Jensen BoCo Housing for All Boulder County East County Housing Opportunity Coalition ECHO election 2023 elections housing local elections sales tax taxes