Boulder weighs 10-20 year tax extension to fund $307M in key city services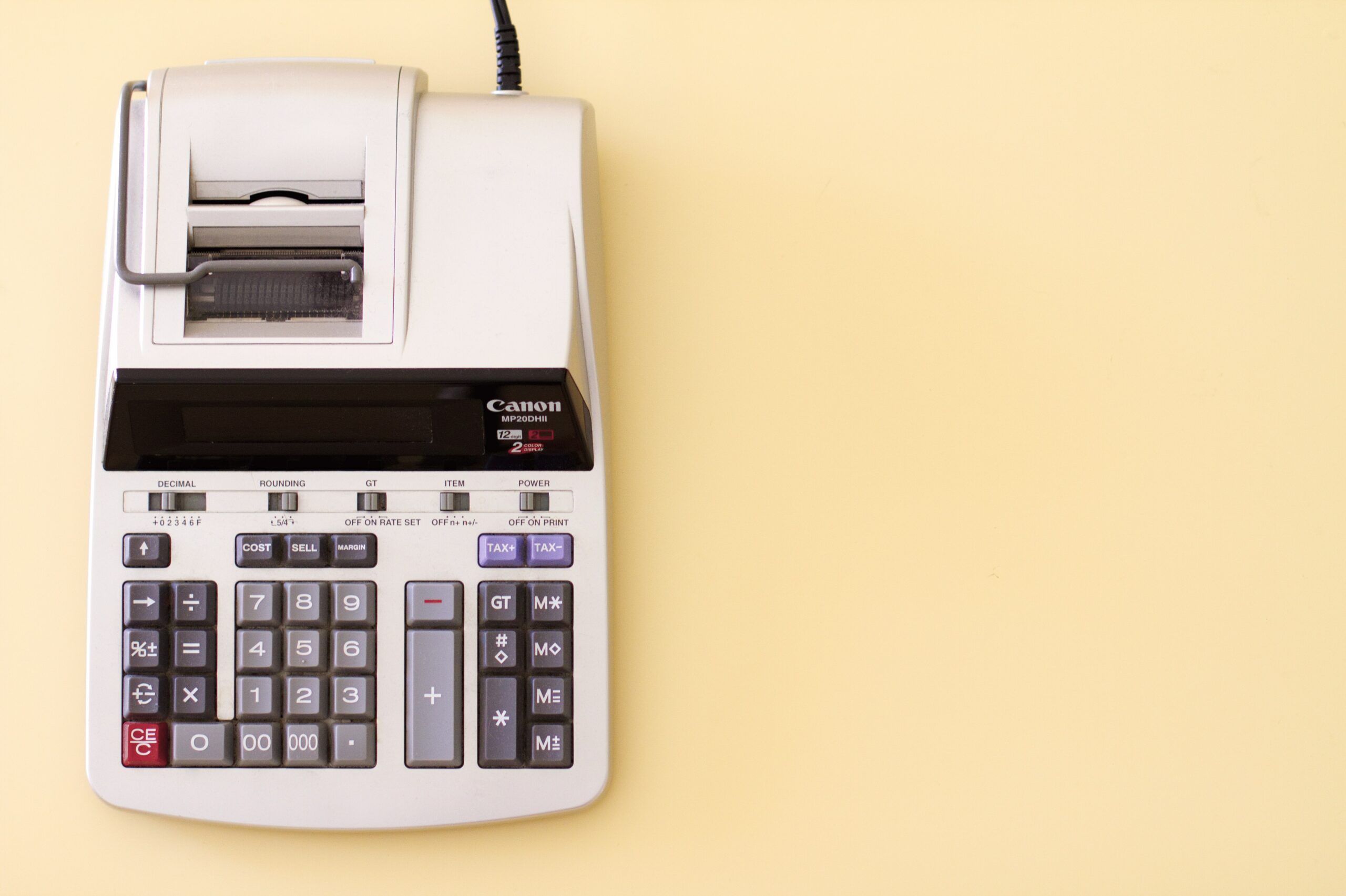 Wednesday, Feb. 10, 2021
Boulder is still in the grips of a pandemic and associated economic downtown, but elected officials are already looking ahead to possible tax measures for this year's ballot. It is precisely because of that slump, in play long before COVID, that new revenue is needed: A slowdown in sales tax growth and a practice of siloing spending has left a long list of unfunded but crucial infrastructure projects that will cost upward of $300 million.
One possible path out of the hole is a 10-20 year renewal of a tax specifically for the "unsexy" projects that council tends to pass over in pursuit of shinier objects.
"All of these projects don't have dedicated funding," said councilwoman Mary Young. Things like pot holes and median maintenance aren't top priorities for residents — and they people they elect to represent them — meaning they often get short shrift in city budgets.
"Without them," Young said, "we don't have a city."
20 years, $267M — and still short
Forty-six projects are on the list of unfunded capital needs, many of them imminent. It includes things like relocating three fire stations ($116 million) updating technology ($18 million) replacing or adding police and fire vehicles ($4.1 million) and bomb robots (~$1 million) as well as routine transportation maintenance such as potholes, snow removal and multi-use path upkeep ($3.7 million).
"Nearly three-quarters of the unfunded capital infrastructure need or approximately $210 million fell into the important or essential categories with time frames of 7 years or less," staff wrote in notes to council. "Of this $210 million, nearly one-third or approximately $66 million was identified as an immediate need with recommended investment time frames of 2 years or less." 
Some $57 million is already available in the current budget for 26 of the projects. But that won't cover their total costs, particularly with price escalation over time.
"In other words," wrote Kara Skinner, assistant director of finance, in response to emailed questions, "the city identified many of these projects long ago and starting saving, but the costs outstrip the ability to save under current revenue sources."
Staff and a subcommittee of council focused on finances are recommending a 10-20 year extension of the Community, Culture & Safety Tax first passed in 2014 and renewed in 2017. It ends this year.
The CCS has so far raised $69 million and paid for the beginning steps of a municipal broadband system, the relocation of Fire Station No. 3, updating Scott Carpenter Pool, building the North Boulder library branch and purchase of the Hogan-Pancost property, among other projects.
The tax could be renamed to Capital Infrastructure Tax and directed toward "long-term unfunded capital deficiencies of core city infrastructure and desired enhancements and new projects," staff wrote to council, suggesting an extension "at a minimum for 10-years or longer." At its current rate, a two-decade extension would raise $267.3 million total.
"Even if we did this tax for 20 years," said CFO Cheryl Pattelli on Tuesday, "we would not be able to cover all our unfunded needs."
Latitude leads to temptation
Despite the need, some council members felt that 20 years was too long. 
"I have a strong preference that we look at a 10-year tax," said Mayor Sam Weaver. "It is really hard to see more than 10 years forward. I do understand why a longer tax is helpful, but for me 20 (years) is getting pretty far out."
Councilman Bob Yates concurred, saying the city could go back to voters after 10 years for another extension.
A small portion of the tax would be for community projects, available for organizations with matching funds. This would carry on the legacy of the CCS, which helped make the Boulder Museum relocation possible, among other things.
There was some discussion over how specific to make the ballot language: Should it spell out exactly how much would go to each purpose — a 90-10 split was the original proposal — or leave it more open for future councils to decide?
I'm not sure we want to "lock ourselves down" with hyper-specific language, councilman Aaron Brockett argued. Especially given the possible length of the tax, future councils should have "more latitude" to shift funds as needed.
Councilman Mark Wallach countered that too much flexibility would result in a steady chipping away at money intended for capital projects — which is how Boulder got here in the first place.
"Unlimited discretion will ultimately lead to more and more money going to community projects rather than unsexy, unnoticed, underground capital infrastructure projects," he said. "That's always the temptation. One is visible. One is necessary but not visible. I would urge us not to open the door too wide."
Sales tax shrinking
Dedicated funding has been a double-edged sword. It means that highly prized programs like open space and climate initiatives have stable income, but it also leaves less flexibility in times of crisis. More than 60% of the city's revenue goes to dedicated funds. Some of the city's most essential services, including fire-rescue and transportation, fight for a smaller pot of discretionary dollars.
Sales tax, the major source of city revenue, has been growing more slowly in recent years as the population ages and — at least for the past three years — shrinks. Sales tax is crucial to the all-purpose general fund, which will diminish by about $5 million annually when a 0.15% sales/use tax expires in 2024.
Elected officials have lightly touched on the inequity of regressive sales tax, suggesting alternative funding. Last year, city council briefly mentioned a possible tax on vacant homes, but it has not been mentioned since.
A city sales/use tax to fund homeless services may also be on ballots this year, at the suggestion of city officials. An affordable housing and transportation tax being contemplated by Boulder County will likely wait until 2022, staff said Tuesday.
Boulder voters have not turned down a local tax measure since 2009 — one that would have paid for affordable housing.
The city does have the ability to issue more debt in order to pay for big projects; it may ask voters to authorize further borrowing. Boulder has $118 million in outstanding debt and is considered to be in a very strong financial position.
Final recommendations on ballot language are due to council for approval in July.
Unfunded capital projects

Budgeting for resilience

$172M (59%) are Essential — "critical to health and safety and whose funding levels have significant and immediate impact to the city's basic operations and functioning or established legal mandates."

$122M (41%) Important — "valued by the community and created by the legislative action of City Council and whose funding levels have material impacts to the city's basic operations and functioning."

$64,000 (<1%) Helpful — "enhance and advance desired community values but whose funding levels do not have significant impact to the city's basic operations and functioning"

None are Amenity — "may be complementary and possibly duplicative of services already offered by another government agency or non- governmental organization and may serve limited purposes or specialized interest."

Timing
$66M (22%) are Immediate — ASAP, within 2 years
$144M (49%) are Intermediate — 2-7 years
$84M (29%) are Long-term — 7 years or longer

Priority in accordance with master plan goals
$88M (30%) of needs are for "current funding" level of master plans — intended to work within existing budget amid stable or slightly declining revenue. This "is not intended to convey that current funding can support these projects," according to Skinner. "Quite the opposite. … You can think of "Current Funding" as a high priority bucket that captures the programs/services and capital projects that should be funded even in the absence of additional revenue."

$186M (63%) are "action level" — Per Skinner, these are things departments "would pursue if some additional revenue was available, i.e. they want to do them but wouldn't necessarily make tradeoffs to fund them." 

$20M (7%) are "vision level" — in line with what the community wants, but aspirational in terms of funding. "Programs and projects that departments would pursue if funding constraints weren't an issue," Skinner said.

See a full list of projects, descriptions and costs

Debt

Outstanding debt: $118M
Actual value: $35.7B. (This means the "actual value of real estate (property and improvements) within Boulder," according to Skinner. "It is a basis of value from which the city could theoretically draw additional tax revenues — subject to voter approval.")
Debt to actual value ratio: 0.33% (under 0.75% is considered very strong by ratings agencies)

Two Certificates of Participation outstanding on four city properties

East Boulder Community Center (through 2029 – $9.9M)

Public Safety/police HQ (through 2036 – $15.6M)

Atrium (through 2026 – $2.5M)

Municipal Building (through 2034 – $7.5M) 

Very few eligible COP properties: "It was very difficult to match eligible properties to use as collateral" in 2019, staff wrote.

That's because: 

Eligible properties must be related to the City's General Fund.

Eligible properties cannot be owned or utilized by the City's Utility System or CAGID.

Certain properties are ruled ineligible by City management due to no long-term plan.

Certain properties are ruled ineligible by City management due to political, legal, or other reasons. Certain departments are reluctant to give up properties they may want to use for a COP in the future. Certain properties are in the City's flood map and cannot have a long-term hold.

Once utilized as collateral, properties cannot be used on another COP financing until released from its current deal.

Buildings eligible for COP collateral, $32.5M in total value

Fire Stations 1-8 (not No. 3) – $8.8M

Fire Training Center – $2.6M 

Iris Center – $2M

NoBo Community Center – $9.5M

SoBo Community Center – $7M

West Senior Center – $2.6M

Buildings that are maybe eligible for COP – $12.9M 

BCH garage – $8.1M

Brenton Building – $4.8M

Not eligible for COP
$121.6M (long-term plan unknown)
$20.5M+ (political, legal or other reasons)

Long-term plan unknown

BCH Pavilion – $7.7M

Hospital – $78.7M

Main Library – $23.8M 

New Britain – $2.5M

Reynolds Library – $2.7M

Carnegie Library – $1.2M

Park Central – $5M

Political/Legal/Other

BMoCA – $1.6M

Chautauqua buildings – $3.2M

Harbeck House – $1.5M

Justice Center Partial Teahouse – $2.6M

Dairy – $5.4M

Boulder Train Depot – $1.5M

Flatirons Golf – $2.5M

Parks, pools, other – unknown
— Shay Castle, boulderbeatnews@gmail.com, @shayshinecastle
Want more stories like this, delivered straight to your inbox? Click here to sign up for a weekly newsletter from Boulder Beat.
Budget Aaron Brockett ballot Bob Yates Boulder Boulder Police Department Budgeting For Resilience capital projects city council city of Boulder Community Culture Safety Tax debt dedicated funds Fire Department funding general fund Mark Wallach Mary Young open space parks sales tax Sam Weaver taxes transportation voters
Journalist