PUC rejects Boulderite's bid to toss Xcel franchise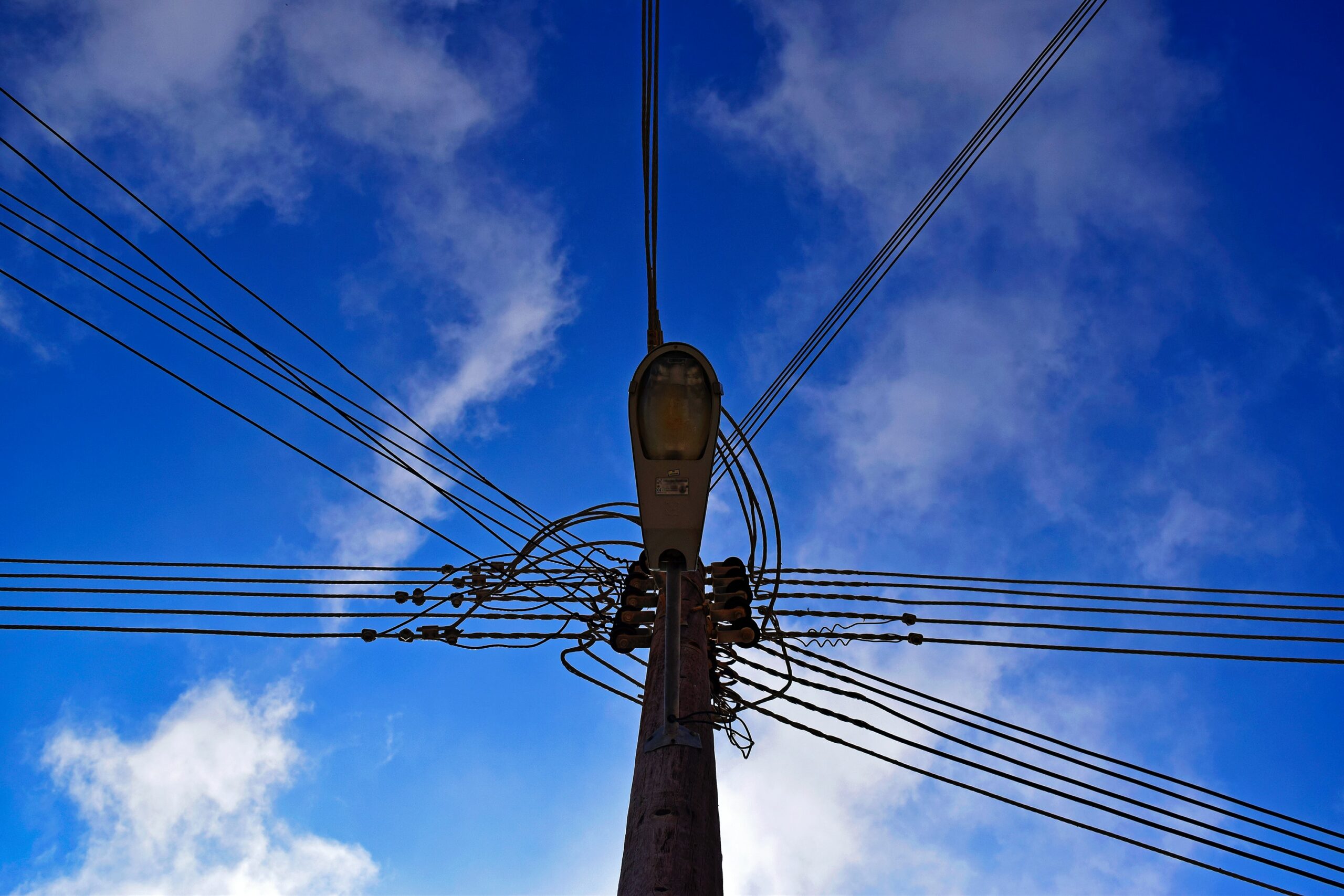 Friday, Feb. 26, 2021
A former city council member's attempt to get state regulators to reject Boulder and Xcel's franchiseA legal agreement between a power provider and customer (in this case, Xcel and Boulder) governing t... agreement was itself rejected, but staff say proceedings could still take months to resolve. A green light from Colorado officials would be the last step in the 10-year municipalization process, further paving the way for a partnership between the city and utility provider.
Boulder entered into an historic settlement with XcelXcel Energy, a publicly traded utility company based in Minnesota. to end (or at least pause) municipalization efforts this summer. The deal was placed on the ballot and passed by more than 3,600 votes, meaning Boulder would be back under an Xcel franchise as of Jan. 1 — pending an OK from the Public Utilities Commission.
An application was filed in December. On Jan. 15, Steve Pomerance filed to intervene, meaning he would get to be an official party to any and all proceedings. (This mostly means presenting legal arguments in an official capacity.)
Pomerance believes that Boulder's charter requirements for franchise agreements — there are many — weren't met. Furthermore, the vague language of contingency agreements leaves the city vulnerable to lawsuits, he argued.
"I and the other Boulder taxpayers will end up covering the costs of resolving whatever legal problems arise from this situation, since we will be obligated to pay Boulder's legal expenses," he wrote, adding in parentheses, "and our own, if we have to sue the City to resolve these matters."
Pomerance's biggest complaint was that these agreements lack detail — and therefore enforceability. His hope was that the PUCPublic Utilities Commission, Colorado's regulatory body for utilities such as water and electricit... would "throw the thing out," requiring further work and another vote of the people on a deal.
"Resolve all the uncertainties, make really clear what has to happen, when it's going to happen, who's going to pay for it and how much it's going to cost, so everything is completely clear," Pomerance said Thursday. "From my perspective, all this needs to be worked out before it gets put back on the ballot."
Atypical agreement
In its motionFormal proposal calling for a vote handed down Friday, the PUC wrote that Pomerance did not provide adequate evidence that is it within the commission's scope to analyze alleged violations of Boulder's charter.
"In fact, Public Service contends that the Commission does not have jurisdiction over the violations of the Boulder City Charter alleged by Mr. Pomerance," Administrative Law Judge Conor F. Farley wrote. "By failing to cite any authority or present any legal analysis on this question, Mr. Pomerance has not satisfied his burden" of proof.
Interventions in franchise agreements are "very atypical," according to PUC spokeswoman Becky Quintana. "99% of time they're approved without a hearing." 
But given the long history of municipalization and the uniqueness of Boulder and Xcel's agreement, "it makes sense there would be more scrutiny," Quintana said. "This isn't a typical franchise agreement."
There is a higher burden for individual residents attempting to intervene in proceedings. Ratepayer interests are represented by the Office of Consumer Counsel, which also filed to intervene.
Farley's ruling argued that the OCC would take up some of Pomerance's arguments: Namely, making sure non-Boulder ratepayers don't bear the cost of Boulder and Xcel's deal and investigating "whether any novel terms in the Franchise Agreement will create precedents that could be problematic or discriminatory with respect to other future franchise agreements."
A spokesperson for the OCC did not respond to requests for comment.
The city of Boulder and PUC staff also filed to intervene. PUC staff will look at some of the same issues as the OCC, according to documents. Boulder's intention "is to support the application, if necessary, in the event the application is contested or the Commission deems it necessary to hold a hearing," its filing states.
Xcel, for its part, objected to Pomerance's involvement, arguing that he was asking for things outside of PUC's scope and that his
intervention would "substantially and unnecessarily broaden the proceeding."
Pomerance and other Boulderites can still be part of the process, the PUC ruling said, by submitting written comments for consideration.
"The Commission is encouraging relevant input from a broad range of perspectives addressing important issues to be decided by the Commission in administrative and rulemaking proceedings."
A virtual preconference hearing has been scheduled for 1 p.m. March 17.
Muni winds down; Xcel ups goals
Xcel this week announced accelerated retirement of its coal plants as well as a faster-than-expected shift to renewables. New goals are for 85% emissionsIn this context, the GHG that are released into the atmosphere from the burning of fossil fuels to g... reduction by 2030, up from 80%.
The news came one day after a council check-in on wrapping up municipalization efforts and turning focus toward a partnership with Xcel to reach Boulder's own goals, which include a 100% renewable-powered electric supply by 2030.
Read a Twitter thread of Tuesday's discussion
All information and documents related to the muniA utility that would be owned by the city of Boulder. Shorthand for municipalization, which is the p... has been archived. In-progress design work is done and paid for. The last steps will be to repay the general fund some $1.4 million borrowed in past years and dismiss all pending litigation. The latter will only happen once the PUC approves the franchise agreement.
Work with Xcel on local projects and planning has started, according to staff. A "cross-departmental" team of city employees has been formed to "identify and prioritize" distribution project. Some examples: "resilient infrastructure, local generation, and storage initiatives, microgrid deployment, distribution system improvements, electric vehicle deployments and associated infrastructure, electrification, and hydrogen deployment."
A community advisory panel will be seated by the end of March. As of Tuesday, 74 residents had applied. Fifteen will ultimately be chosen, but "staff will be inviting applicants not selected for the Panel to participate in other engagement opportunities."
Streetlights, or a good portion of them, will be converted to LED. How and who will pay for it is still up in the air. A few possibilities were outlined by staff in notes to council:
Xcel conversion with or without upfront investment from the city 

"Developing an alternative program offering and rate design" that the PUC would have to OK

City will buy streetlights from Xcel and pay for retrofit
Retrofitting streetlights won't save money, staff cautioned — "Despite the reduced energy consumption, the city is not expected to realize annual bill savings due to the structure of the rates associated with streetlights" — but it will save energy. Streetlights use 4 million kWh of electricity every year.
The first power lines to be buried will be along North Broadway, which is set for a street redesign. Criteria to prioritize future undergroundingBurying power lines underground. This reduces outages, which are often caused by trees, etc. falling... were revealed as well:
Risk mitigation – areas with flood/fire risk, close to tree canopy or along roadways

Reliability – based on outages, need to upgrade facilities

Equity – "underserved, underrepresented frontline communities"

Cost Effectiveness – planned redevelopment or projects happening at same time

Legal considerations – easements, right of ways, annexations

Project scale – time to complete, number/type of customers and energy

Project impact – ability to integrate with other projects, minimize impact

Community benefit – ongoing projects, flood/stormwater plan, OSMP plan
Councilwoman Rachel Friend took issue with examples of community benefit including "view sheds" — that is, that power lines may be prioritized for undergrounding based on if they impact views of the Flatirons.
"Is it important to be talking about preserving viewsheds" when it comes to undergrounding? Friend asked. Shouldn't we have reliability and equity addressed first?
Those are the top two priorities, staff confirmed. Projects falling under those categories will be undertaken first.
Xcel has pledged $33 million toward undergrounding, which Boulder did not receive during the decade it was out of franchise. Staff said on Tuesday it would cost $500 million to $1 billion to bury every power line in the city.
— Shay Castle, boulderbeatnews@gmail.com, @shayshinecastle
Want more stories like this, delivered straight to your inbox? Click here to sign up for a weekly newsletter from Boulder Beat.
Municipalization ballot Bob Yates Boulder carbon reduction city council city of Boulder climate change electric emissions franchise agreement municipalization Public Utilities Commission PUC Rachel Friend Sam Weaver under grounding Xcel Energy
Journalist