Boulderites rejected occupancy limit reform. It may happen anyway.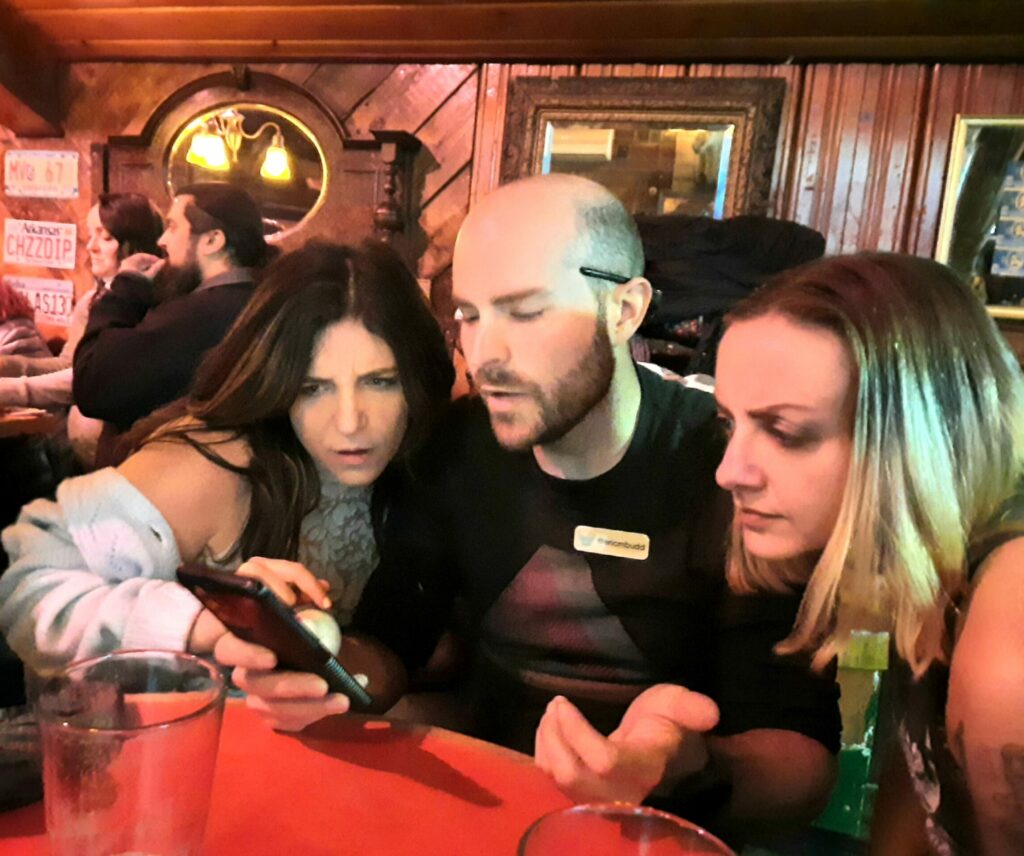 Saturday, Nov. 6, 2021
After four days of vote-counting and never gaining the lead, organizers of Bedrooms Are For People finally conceded Friday, but said the defeat of their ballot measure would not be the end of the fight to reform occupancy limits — and one of their biggest opponents is on board. 
Ballot Question 300, which would have amended Boulder's rules on unrelated adults living together, lost 47.56% to 52.44% as of Friday evening. (Results are still unofficial until certified on Nov. 22.) The 4.9-point loss actually reflects a remarkable turnaround: The first release of vote totals showed Bedrooms down by 17.6 points, though only about 5,600 ballots had been counted at that time.
By late Thursday, it was clear the comeback wouldn't be enough. Still, organizers refused to admit defeat.
"How close our measure gets to passing matters," said Eric Budd. "We want the council to be empowered to take up this issue."
"Six of the nine future city council members endorsed our measure," added Chelsea Castellano. "We're going to continue to push them to prioritize this issue."
One council member has already stated an intention to do just that — and it's not a Bedrooms supporter.
"I'm looking forward to taking up occupancy next year," said Bob Yates on Friday. "It's going to be one of my priorities in the council retreat.
"There were thousands and thousands of people who voted yes. So we can't ignore those people, nor would I want to ignore those people."
Yates has been a vocal opponent of Bedrooms' efforts for two years, casting the deciding vote that changed petitioning rules mid-year and kept the measure off ballots in 2020.
Advocates for years have been requesting reform of occupancy limits, which prohibits more than three unrelated adults from sharing a a home in most of the city (four in some parts). Members of the Housing Advisory Board in 2019 asked that they be allowed to study the issue and got a dressing down from elected officials.
"(The issue of) occupancy limits is a political question," said Sam Weaver at the time, "and I personally feel the place to settle political questions is at the ballot box." (Weaver opposed Bedrooms in 2020 and 2021.)
"On sensitive political issues like occupancy," Yates said during that discussion, "it's not helpful for boards to get out ahead of us."
Yates on Friday reiterated the benefits of a legislative approach, including the involvement of boards and commissions and members of the public. Council can add restrictions that weren't included in the ballot measure, he said, including affordability requirements or limits on adding bedrooms to existing homes.
A Denver study of occupancy limits nationwide suggests that the number of adults living together is consistent regardless of local laws, and that the ability to share bedrooms results in naturally more affordable options. A partial study from Austin — it was not completed, its author said — found that about eight homes might be redeveloped to take advantage of higher occupancy limits in that city. (Austin later revised its rules to be more restrictive.)
Castellano and Budd felt the opposition ignored available information or misrepresented basic facts. But there are changes they would support, such as making it possible for two families to live together.
Current limits allow a family — as defined broadly by the city — plus two "roomers." Bedrooms' measure didn't change that; rather, it added the bedrooms-based rules to a list of acceptable occupancy definitions. Nonetheless, Emergency Family Assistance Association endorsed it due to the prevalence of low-income families to double up when faced with a loss of housing.
"If we can work with EFAA and make sure we're covering people who need it the most," Castellano said, "maybe we can make it more progressive."
In the meantime, organizers would like a fix to ensure that people stop being evicted for over occupancy. According to the city's own data, shared with council in July, 54 cases resulted in eviction in 2018, 2019 and 2022. (This measure tracks violations per property; it does not reveal how many people were subject to eviction.)
"We're sorry we weren't able to make people's living situations legal today," Castellano said. "I was really hoping come November 3 we'd be able to say, 'If you're living over-occupied, you don't have to worry anymore.'"
"If we can stop one more eviction," Budd added, "we should do it immediately."
Yates wouldn't quite commit to that. He joined a council majority who declined to stop occupancy-related evictions during the pandemic, despite a request from Governor Jared Polis.
"I would like to learn how this happens and how people are affected," he said. For now, his preference is to address full reform of occupancy limits rather than spend time on temporary fixes.
"I think we should just get at it quickly."
The new council will be sworn in at 10 a.m. on Nov. 16, with their first official meeting that evening. However, any new work items won't be tackled until after the agenda-setting retreat January 21-22.
— Shay Castle, @shayshinecastle
Want more stories like this, delivered straight to your inbox? Click here to sign up for a weekly newsletter from Boulder Beat. Help make the Beat better. Was there a perspective we missed, or facts we didn't consider? Email your thoughts to boulderbeatnews@gmail.com
Elections Housing Bedrooms Are For People Bob Yates Boulder city council city of Boulder occupancy limits
Journalist