What is Boulder's city council up to this summer?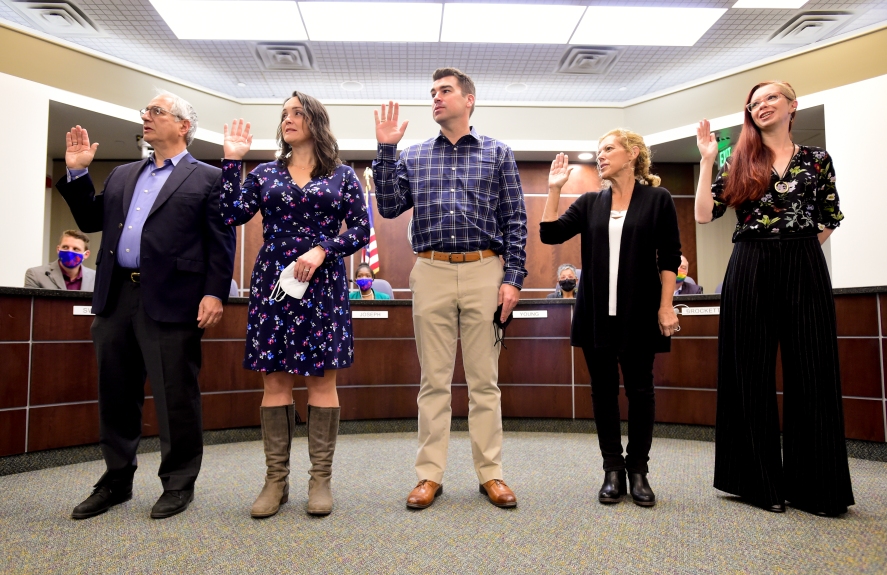 Thursday, June 16, 2022
Summer is a time for vacations, not council meetings. Thus we present an almost-complete summer schedule for city council. Mark your calendars for the things you care about; skip the things you don't.
Some notes: Council meetings are switching to Thursday nights starting July 14. All dates below are tentative and subject to rescheduling.
June 21
5-year extension of the outdoor dining program – vote and public hearing. Learn more
(Note: This will not include action on West Pearl closures)
Discussion on Fire Department implementation of Advanced Life Support. Learn more
(Note: Cost information is out of date)

Discussion on E-bike rebate program
(No further information is available at this time)
Summer break, June 22 – July 10
July 14
Discussion on distribution of Community, Culture, Safety & Resilience Tax revenue to community nonprofits. Learn more
July 21
Annual update from RTD
Update on Boulder County transportation tax. Learn more
Update on Core Arterial Network – transportation improvements. Learn more.
July 28 – study session
Reimagine Policing, the update to Boulder Police Department's master plan and reform efforts. Learn more
Results of a study on acquiring streetlights from Xcel
– Xcel owns the city's streetlights and did not upgrade them to LED while Boulder was fighting for control of the system. Boulder wants to buy the lights and convert 60% to LED, saving energy — but not money, due to the way Xcel structures fees for streetlights. At least $5 million from the Community, Culture, Safety and Resilience Tax was dedicated to this purpose.
August 4
Public hearing and vote to adopt Parks & Recreation Master Plan. Learn more
Public hearing and vote on expanding a tax on electronic smoking devices. Learn more
August 11 – study session
Update on city's broadband buildout. Learn more
August 25
Discussion on disposable bag fee, options for regulating single-use plastics.
– Boulder's bag fee requires changes to come in compliance with state law, which takes effect January 1, 2023. Options include adding in large retailers (rather than just grocery stores) or applying the fee to all stores in the city. Council may also want to increase the fee from its current 10 cents. Additional discussion may center on future options for regulating plastics, which will be allowed beginning July 1, 2024
September 1
Annual update on homelessness and strategies

September 8
First look at 2023 proposed budget
– Public hearings are scheduled October 6 and 20
Not scheduled yet
These topics may come to council in late summer/early fall
Discussion on encampment removal strategy – likely in August. Learn more
An update on proposed changes to site review criteria. Learn more
(Note: This information is slightly out-of-date)
Other items of note
Police chief town halls – Topics TBD
– 5 p.m. Monday, July 11
– 4 p.m. Wednesday, August 10
Learn more and register
— Shay Castle, @shayshinecastle
Help make the Beat better. Was there a perspective we missed, or facts we didn't consider? Email your thoughts to boulderbeatnews@gmail.com
Governance affordable housing Boulder Boulder County Boulder Police Department broadband budget city council city of Boulder Community Culture Safety and Resilience Tax Core Arterial Network e-bike rebates homelessness internet outdoor dining police reform Reimagining Policing streetlight acquisition tax transportation Xcel
Journalist