1B: Emergency Services Sales and Use Tax and Revenue Change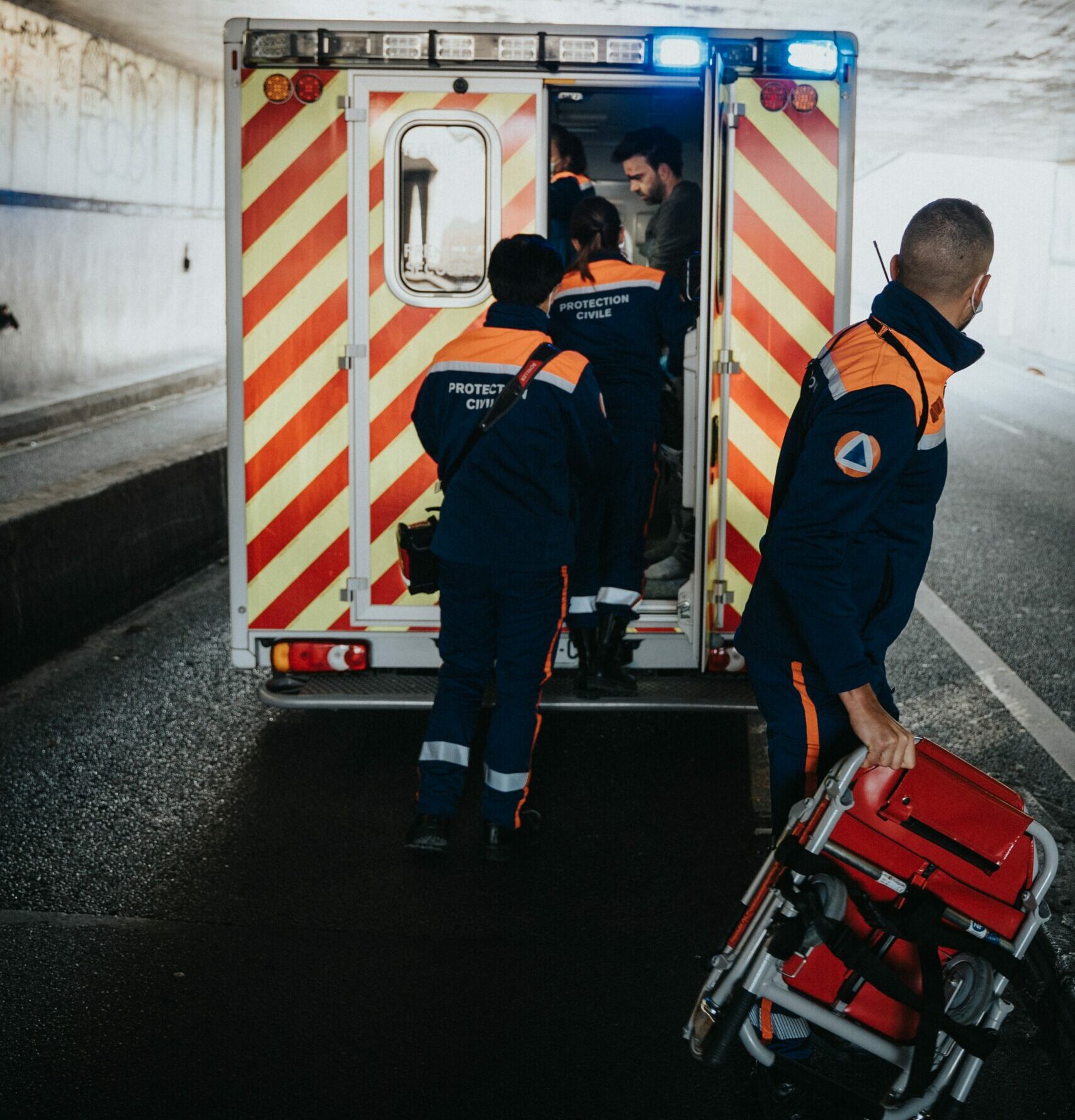 Thursday, Oct. 13, 2022
Read all of Boulder Beat's Election 2022 coverage — y en español
What's on the ballot?
SHALL BOULDER COUNTY TAXES BE INCREASED $11 MILLION ANNUALLY (FIRST FULL FISCAL YEAR DOLLAR INCREASE IN 2023) BY IMPOSING AN ADDITIONAL 0.10% COUNTY-WIDE SALES AND USE TAX, DECLINING TO 0.05% AFTER DECEMBER 31, 2027, FOR THE PURPOSE OF FUNDING EMERGENCY SERVICES IN BOULDER COUNTY, INCLUDING BUT NOT LIMITED TO THE FOLLOWING: CAPITAL, INCLUDING FACILITIES AND EQUIPMENT, AND OPERATIONAL COSTS OF SEARCH AND RESCUE ORGANIZATIONS; SUPPLEMENTAL FUNDING FOR THE NEEDS OF FIRE DEPARTMENTS IN MOUNTAINOUS AND RURAL AREAS; AMBULANCE SERVICES IN AREAS NOT COVERED BY MUNICIPAL OR FIRE DISTRICT AMBULANCE SERVICES; WILDLAND FIREFIGHTING STAFFING; AND TRAIL AND TRAILHEAD SAFETY SERVICES; AND SHALL THE REVENUES AND THE EARNINGS ON THE INVESTMENT OF THE PROCEEDS OF SUCH TAX, REGARDLESS OF AMOUNT, CONSTITUTE A VOTER APPROVED REVENUE CHANGE; ALL IN ACCORDANCE WITH BOARD OF COUNTY COMMISSIONERS' RESOLUTION NO. 2022-052?
What does it mean?
Should a new sales tax be collected to pay for emergency services (ambulances, fire response and open space search-and-rescue teams) in areas of Boulder County not already served by various cities?
How much will taxes go up?
1 cent on every $10 purchase, declining to half a cent for every $10 after the first five years. This tax is expected to raise $11 million each year in the first five years.
What will we get for it?
This money will be used to supplement all the aforementioned emergency services with additional staff and equipment, including:
Extending contracts of currently part-time, seasonal wildland firefighters 

Funding first responder training

Providing multilingual dispatch services

Purchasing radios and other communication equipment, vehicles and personal safety gear

Supplementing funding for mountain and rural fire districts
Funds will also provide staffing and shuttle services to address congestion and traffic concerns at trailheads.
The measure also includes funding to beef up search-and-rescue resources. Boulder County contracts for these with volunteer organizations Rocky Mountain Rescue Group (primary contractor), Boulder Emergency Squad, Front Range Rescue Dogs, and Mounted Search and Rescue, which provides horseback searchers and assists with large-animal evacuations.
Disclosure: RMRG performed a life-saving rescue for the author in 2013. As such, it is difficult to be unbiased about this group. However, we've done our best to present information about the tax in its entirety to aid in your decision.
Of this tax's initial revenue, about $17 million will help build a (county-owned) facility for Rocky Mountain Rescue Group to use as a home base for equipment maintenance and testing, outdoor safety education, meeting space, sleeping quarters for out-of-town responders assisting with large missions, and storage space for county and RMRG equipment.
Future expenditures will be allocated through a grant-like process, with a committee of representatives from the rescue groups and area fire departments accepting requests for funding and administering monies. 
Why you might want to vote for this
Emergency services cost are increasing
Providing ambulance services to rural communities is somewhat of a challenge. There are too few calls to support a dedicated team; towns such as Hygiene and Lyons were typically covered by units stationed in nearby cities and towns. 
But as more municipalities started bringing ambulance services in-house, the cost to contract these services has become borne entirely by the county. Boulder County's budget for ambulances rose by 51% between 2022 and 2023, according to county officials.
Increased demand for services
As visitation has increased to Boulder County's 11,000 acres of open space — 33% in just the past two years; 10 million visitors use local, state and federal national spaces within the county each year — so has the need for search-and-rescue operations. Rocky Mountain Rescue Group has seen a consistent upward trend in average annual rescues since its inception in 1947, averaging 200 rescues per year more recently.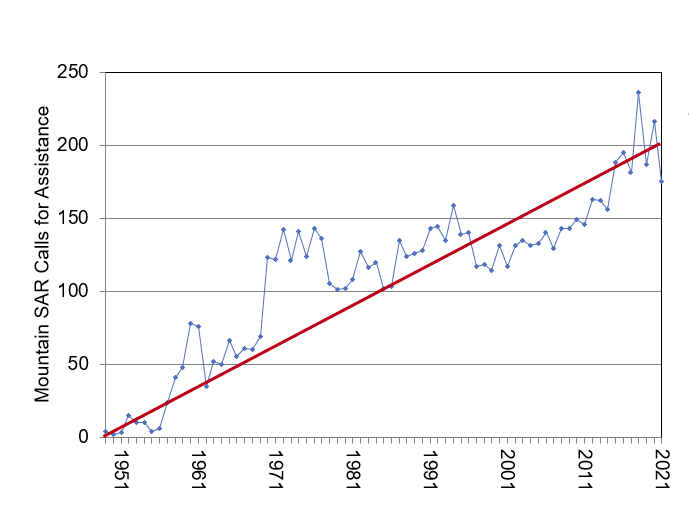 Ditto for fire. Rural fire districts replied to 319 more calls in 2021 (14,771) than in 2017 (14,452). The county employs fire personnel only part time and seasonally, but as 2022 showed, fire danger is no longer confined to the summer season.
Facilities and safety
As mentioned, the tax would also pay for the construction of a county-owned headquarters and storage facility for Rocky Mountain Rescue Group. The current RMRG space, a former auto repair shop, is 60-plus years old and too small for the group's growing needs. Equipment is stored in containers outside and has been stolen on more than one occasion. 
Another essential need is sleeping quarters for visiting rescuers, who are often called in for larger rescues. Having a place for them to stay "so they do not have to drive home after a late- night call" is "a significant safety issue," said Steve Dundorf, president of the board for RMRG.
Ongoing need, dedicated funding
This tax would create a dedicated funding source for life-saving and permanent needs.
Why you might not want to vote for this
This is a tax increase, one of several set to be implemented if Boulder County voters pass them all.
It is also a sales tax, which is considered regressive in that people pay the same no matter their income, so low-earning people pay a greater share of their income to taxes on basic necessities like food and clothes. However, in this instance, sales tax might also be more equitable, as it captures everyone who uses open space (residents and nonresidents alike, whenever they buy something in Boulder County) rather than just the property owners who live in the affected areas. 
For those property owners who are already paying property taxes that fund Boulder County's government (which currently pays for emergency services out of the general fund), this is something of a double taxation. However, an increased need for services means more money is needed, and this spreads that burden to more people — including those who use open space (and search-and-rescue services) the most.
Other considerations
The county has not provided many details on how the tax revenue will complement or replace existing spending — multiple questions about current programs and budgets to numerous county officials went unanswered.
Who is supporting and opposing?
This measure was placed on the ballot by Boulder County commissioners. Rescue, Fire, EMS – Yes! is registered with the state as an official issue committee supporting passage of 2B. As of Oct. 18, they had raised $15,116 and spent $10,445.46
The following organizations have endorsed the measure:
Boulder Daily Camera
Lyons town trustees
Boulder City Council
Longmont City Council
Boulder County Democratic Party
Boulder Chamber
Boulder Climbing Community
Boulder Community Health
Boulder Emergency Squad
BOLO REALTORS
Colorado Mountain Club Boulder
Front Range Rescue Dogs
Longmont Chamber
PLAN-Boulder County
Rocky Mountain Rescue Group
View a full list of endorsements
No opposition groups have registered with the state.
Learn more
assets.bouldercounty.gov/wp-content/uploads/2022/07/Res-2022-52-Emergency-Services-Tax-Proposal.pdf
assets.bouldercounty.gov/wp-content/uploads/2022/07/Res-2022-53-approving-ballot-title-for-emergency-services-tax.pdf
— Shay Castle, @shayshinecastle
Elections ambulance Boulder County elections emergency services fire Rocky Mountain Rescue Group sales tax search and rescue taxes
Journalist