Boulder City Council kicks recommended members back to Oversight Panel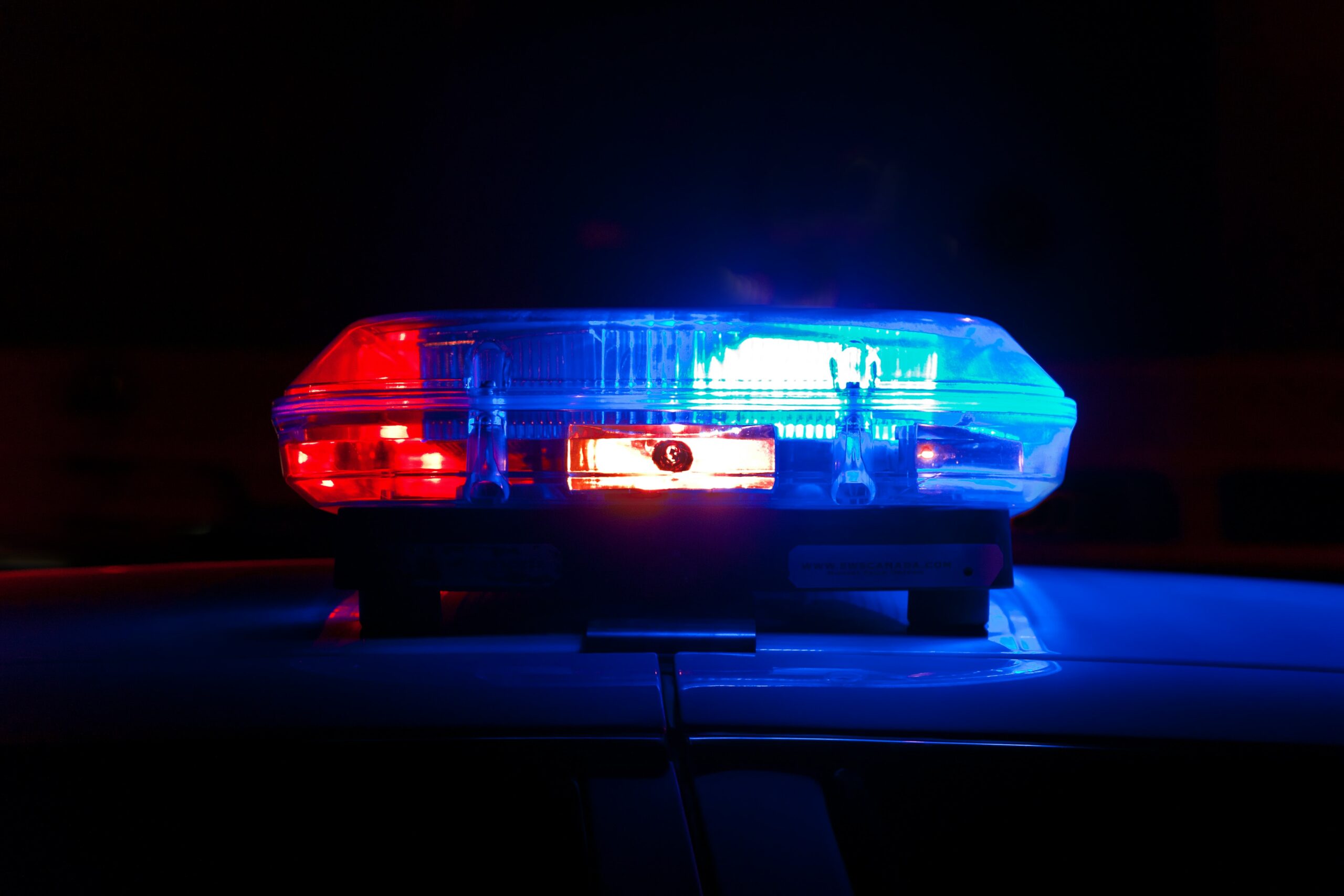 Saturday, Dec. 17, 2022
Hi, there. We're trying to raise $10,000 this December to help keep Boulder Beat operational in 2023. Every $1 you give this month will become $4 and keep funding local, independent and 100% reader-supported local journalism. Become a paying subscriber (monthly cost matched 12X) or give a one-time gift (matched 3X) today.
Boulder City Council on Thursday asked the city's Police Oversight Panel to reconsider its recommendations for the next batch of panelists after some community members pushed back against one potential appointee. It is the first time council has exercised its discretion over members, and comes amid promised reform — and, some fear, politicization — of the Boulder Police Department and the civilian group meant to oversee it.
How are members of the POP are picked?
A selection committee — made up of POP members and representatives from two nonprofits who serve populations that have historically been impacted by policing — screened and interviewed 57 applicants, ultimately recommending five panelists and four alternates. This year's nonprofits were El Centro Amistad and the NAACP of Boulder County.
Recommendations come to city council on its consent agendaThe grouping of routine items on the city council meeting agenda (e.g. approval of past meeting minu...: a handful of items like meeting minutes, lease agreements and other routine matters that are not typically discussed. City council, however, does retain the right to "call up" or review the recommendations, via majority vote.
Council stopped short of doing that Thursday, but they did ask the selection committee to essentially double-check and explain its work.
"Hearing more from the panel, about their thinking process but also about they applied the code criteria," said Mayor Aaron Brockett, "I think would be really helpful."
Who were the recommended panelists?
1. Danielle Aguilar, a Chicana PhD student at CU Boulder who plans to study "how girls of color intersect and are intersected by carcerality."
2. Maria Soledad-Diaz, shelter program director for Safehouse Progressive Alliance for Nonviolence, which serves victims of domestic violence, and chair of the community advisory board for Downtown Boulder.
3. Madelyn Strong Woodley, a founding member of the POP and its implementation team. Woodley is also a member of the local NAACP.
4. Sam Zhang, an Asian-American PhD student at CU Boulder, elected leader of the CU employees union. founder of Boulder Data for Democracy and fellow for Human Rights Data Analysis Group, which does statistical research on human rights violations in the U.S.
5. Lisa Sweeney-Miran, vice president of the Boulder Valley School District board and executive director of Mother House and The Lodge, which serve unhoused women and their children and transgender, non-binary or gender-nonconforming individuals.
6. Talithia Cason, a Black woman who "works with older adults in the community" and who has had her "own challenging experiences with individuals within" the Boulder Police Department, according to her application.
Four alternates were also chosen:
1. Mylene Vialard
2. Kristen Drybread
3. Lizzie Friend
4. Jason Savela
What's the issue with these recommendations?
Some Boulderites were upset with Sweeney-Miran's pending appointment. Council members Junie Joseph and Bob Yates referenced multiple emails from community members, and one person spoke on the matter during open commentDedicated time at the beginning of regular council meetings, where up to 20 members of the public ca....
"Lisa Sweeney-Miran is unfit to serve on police oversight panel as she is both biased and has a clear conflict of interest, both violations of the city ordinanceA piece of municipal (city-level) legislation. outlining rules for the panel," said Jennifer Rhodes. "She was suing the city and Chief Herold up until yesterday, a clear definition of conflict of interest."
Rhodes was referencing Sweeney-Miran's inclusion in an ACLU lawsuit against the city of Boulder and Police Chief Maris Herold over the ticketing of unhoused persons using blankets or tents — a violation of city rules — when shelter is not available to them.
Yates also asked that the selection committee look at "social media posts and so on and so forth" made by Sweeney-Miran, "sent to us from the community."
"There are some other criteria, and some of them are negative criteria: There shall not be bias or prejudice," etc., Yates said. "It's kind of hard to prove a negative" without examining those things. "I guess I would be disappointed if you came back to us and said, 'The committee looked at the application and that's it.' I would consider that a failure.
"If they looked at all things that were brought to their attention, that would be helpful."
Applicants were interviewed. Sweeney-Miran was not asked about social media posts or the lawsuit in her interview, footage of which is publicly available online.
What criteria were the selection committee using? 
Applicants were scored and ranked on three categories: Overall candidacy, lived experience and a number of "must-have" qualifications determined by the selection committee, which Equity Manager Aimee Kane read aloud at Thursday's meeting. Among the must-haves:
"Awareness of the covert and over racism in the context of policing or over-policing in Boulder and nationwide;
Knowledge of "the history of policing and how it affects policing in the 2020s";
and, in the absence of relevant lived experience or inclusion in a group historically impacted by policing, "affinity for or engagement in grassroots organizing, social justice work and anti-racial practice."
After Kane read this list of must-haves, City Attorney Theresa Tate responded, "When I hear that, I don't hear all the criteria reflected that are in the code, and I hear criteria reflected that are not in the code."
It's unclear if some of these qualifications can be reconciled with city code — at least to the satisfaction of those who oppose Sweeney-Miran's appointment.
"I think the concern is what constitutes bias," Kane said, in response to a question from councilwoman Joseph.
Council, via a unanimous vote, instructed the selection panel to, in the words of councilwoman Rachel Friend, "apply the criteria that the city attorney has indicated needs to be looked at."
The context: Why does this matter, and why does it matter now?
Beyond legal considerations, the conflict is exposing the political divide over issues of policing and those who are impacted by it.
Yates and councilman Mark Wallach, who initially requested that the approval of POP members be given more scrutiny, are backed by more pro-police and anti-homeless factions. Sweeney-Miran is involved with causes and groups that back more progressive members of city council.
Sweeney-Miran works with the unhoused, a population that continues to be heavily affected by policing; Rhodes has advocated for increased policing and removal of encampments. Sweeney-Miran led efforts to remove police officers from BVSD schools; Rhodes is sponsoring a petition to "increase police patrols and presence around schools."
"We talked in 2020 about appointing this panel and that council would have a role in approving the nominations," councilwoman Friend said. "I advocated vigorously that we not have a role, because I was worried it would reflect politicization and that someone would ultimately be nominated that different factions of the community would be strongly for or against.
"I think that's unfortunately what's playing out, and I hope that we will revisit that because I don't think this is a good role for council to be in."
The appointment process also comes at time when the Oversight Panel may be given more power — or, rather, be fully empowered to carry out the mission they are entrusted with. Multiple panelists have expressed frustration over what they say are city rules or practices that hinder their ability to hold police accountable for misconduct, or even to speak openly about their work.
During Sweeney-Miran's interview, she asked members of the panel what they were most proud of accomplishing in their first year.
"I think the reality is we've spent the last year writing the bylaws and being more and more disappointed at the barriers that the ordinance has created," panelist Sarah Hoult responded. "There's more work to be done, and more transformative work to be done than what we have done, which is laying the groundwork."
Martha Wilson, a founding member, last month resigned from the panel in protest over non-disclosure rules and the light discipline of five officers who failed to investigate seemingly dozens of cases. In response, City Manager Nuria Rivera-Vandermyde promised quick action to allow panel members to speak more freely, and longer-term work to ensure the POP can be fully effective.
Any changes should include "an experienced attorney that represents the panel only and no one else at the city," Wilson wrote in an email to city council, shared with Boulder Beat. It's "something I know the panel has been requesting for over a year," Wilson said, given the inherent conflict in having city attorneys advising a panel tasked with investigating city employees (police officers).
The city is ultimately responsible for any police misconduct; this year it paid out more than $3 million in legal settlements related to police action.
To address panelists' fears over discussing their work publicly, Wilson also suggested guaranteed "legal representation for the panel as a whole and individual panelists for any and all lawsuits filed for decisions, recommendations, and opinions rendered pertaining to anything panel related or adjacent to panel work."
Wilson has also set up an email account to accept suggestions for edits to the ordinance which gives the Oversight Panel its authority: 8430Amendments@gmail.com
Boulder Police Department is pursuing its own reforms through the Reimagine Policing effort. A survey on the effort closes December 23. City council was supposed to OK the plan in December, after being delayed from October. It is unclear when that item may return to council; it does not appear on the tentative schedule through February 4, and does not appear on a list of first-quarter items.
Recommendations for POP members will return for council consideration at the January 19 meeting, leaders said Thursday night. The next POP meeting is scheduled for January 12.
Author's note: This article has been update to fix a typo and clarify that the city intends to quickly address panelists' concerns about being able to speak publicly on their work.
— Shay Castle, @shayshinecastle or on Mastodon at toot.bldrweb.org/@shayshinecastle
Help make the Beat better. Was there a perspective we missed, or facts we didn't consider? Email your thoughts to boulderbeatnews@gmail.com
Governance Police Bob Yates Boulder city council city of Boulder civilian cops Forward Boulder Junie Joseph lawsuits legal settlements Maris Herold Mark Wallach oversight Police Chief police misconduct police officers Police Oversight Panel police reform policing Rachel Friend Reimagining Policing Safer Boulder
Journalist