Opinion: No on 302 – Boulder cannot displace its way out of homelessness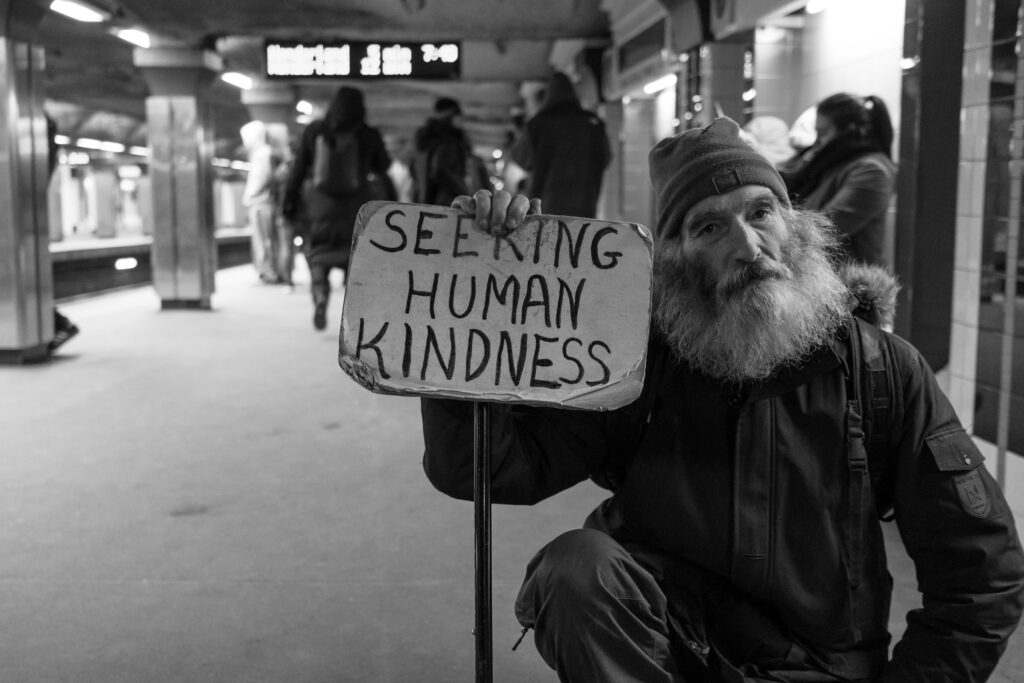 Friday, Oct. 20, 2023
Want a different take? Read arguments for 302
By Aidan Reed and Doug Hamilton
Solutions Not Safe Zones
Solutions Not Safe Zones is an official issue committee advocating against passage of Ballot Measure 302, Safe Zones 4 Kids
There is no denying that the homelessness crisis in Boulder is worsening as the number of housed people continues to rise. Homelessness in Boulder is unacceptable. One of the wealthiest, best-educated cities in Colorado and the United States should be able to house its residents.
Proponents of Ballot Measure 302, or Safe Zones 4 Kids, seek to amend Boulder's prohibited items ordinance (BRC 8-3-21) to establish prioritized enforcement zones of 500 feet from school property lines and 50 feet from multi-use paths and sidewalks. Propane tanks and tents would be prioritized for removal in these zones, and the city's existing emphasis on removing encampments near schools would be written into the law. (Currently, the city relies on a prioritization matrix to decide which encampments to remove first.)
Although it is seemingly reasonable, Measure 302 is an ill-fated policy proposal. We are already living in a reality with "safe zones" — by proponents' own admission. 
On the September 23 episode of the Sharing Boulder podcast, City Council candidate Terri Brncic noted that since the city began prioritizing schools after two propane tank explosions near Boulder High School in March, "[the City] is more or less achieving what [they] are looking for with Safe Zones for Kids." 
Living in public spaces is already illegal throughout the city, yet homelessness, crime and public drug use persist. 
One of the primary limitations of Measure 302 is that it does not meaningfully eliminate the elements that threaten student and public safety, such as crime and public substance use, but rather moves them elsewhere on the Boulder Creek Path or along other multi-use paths. 
Proponents of Measure 302 argue that it is designed to protect students' safety, not to reduce homelessness. But as a public safety measure, it still fails. 
Boulder spends more than $3 million per year on encampment removal already. How will the passage of 302 meaningfully improve public safety when city staff and the Boulder Police Department do not have capacity to manage the volume of homelessness already in Boulder? 
If encampments are going to be cleared — and there is little evidence that doing so reduces homelessness or improves public safety — there has to be a place for people to go. Right now, those options are limited. 
The Boulder Shelter is not open for 24-hour use, the proposed day shelter on Folsom Street is no longer being developed, and the "high utilizers" program meant to address this population is yet to be formally voted on and implemented. At the Sept. 7 Boulder City Council meeting, Police Chief Maris Herold stated that the "jail is full," and that capacity for processing people who need care before trials is "half-full." 
At the time of writing, 431 encampments have been cleared so far this year. By the end of 2023, that number will likely exceed 450. 
Would Measure 302 reduce the number of encampments or incidences of unhoused people engaging in unsafe or illegal behaviors? No, it would not. At best, it would simply move these issues throughout the city, destabilizing unhoused people who are already in an unstable setting and disrupting other members of the community.
If Measure 302 passes in November, it will be harder for the city to change its approach to homelessness. A voter-initiated ballot measure cannot be repealed or amended without another ballot measure. 
Put simply, Measure 302 places the cart before the horse, leading with enforcement without the wraparound services and resources necessary to ensure unhoused people and those experiencing substance use disorders can transition into safe, stable living. 
Time and again, we see throughout the United States that getting people housed — whether through housing-first or jobs training and sobriety-related means testing, or some combination of both — is the best way to end unsanctioned camping. Further, there is evidence that when people are stably housed they commit fewer crimes and record fewer incidences of recidivism.
In the face of proliferating encampments, enforcement can seem like the only viable option, but it doesn't address the root causes of homelessness, which include poverty, unaffordable housing and domestic violence. Boulder cannot incarcerate its way out of homelessness for the simple reason that homelessness alone is not illegal, and to treat it as such fails not only as a response to homelessness, but also to public safety. 
We understand the problem, and we know what's at stake. Let's implement actionable, scalable solutions. 
First, Boulder should rapidly invest in expanded transitional services for people exiting homelessness, including easily accessible substance use treatment with long term housing support. Several local nonprofits, such as Tribe Recovery Homes and Bridge House, offer an array of transitional services like trauma-focused therapy and employment assistance. The city should explore ways to partner with these organizations to expand their offerings and integrate as many people who are willing to go into those programs. 
Boulder also needs a high-capacity program that can accommodate 50 to 100 people at a time and includes long-term, live-in treatment, similar to what is offered through Mental Health Partners' Withdrawal Management program. 
Boulder should repurpose the $3 million budget it allocates for encampment clearings. Likewise, the city should divert a portion of that encampment removal budget to other sources like municipal sanitation and waste services. 
These services are essential for cleaning up trash and litter along sidewalks and multi-use paths, particularly Boulder Creek Path and the Bandshell area, while people are waiting for transitional housing and services. It is unsafe for anyone to be living amid litter and garbage, and keeping these public spaces clear of trash will not only improve safety for the general public, but also the unhoused.  
City Council member and mayoral candidate Nicole Speer recently proposed a six-step plan detailing a similar reallocation approach, which could serve as a rough guide for how the city can repurpose its funding model.
The status quo in Boulder is untenable. Nobody wants to see needles and open substance use or have their or their children's personal safety threatened. Likewise, we should not accept that people are unhoused in one of the wealthiest cities in the U.S. 
Measure 302 is a poor public policy response to a multi-causal issue, seeking to displace incidents of unsafe and illegal behavior rather than prevent and mitigate them. 
Boulder, like so many cities and towns throughout the American West, is facing down the long consequences of an unraveling social safety net, accelerating income inequality and a socioeconomic system that transfers wealth toward the few rather than the many. Instead of a piecemeal approach to homelessness that does not improve public health or safety, Boulder should explore viable solutions that not only protect student and public safety, but also the health and safety of unhoused people, and help hasten unhoused people's transition into stable living. 
Ballot Measure 302 fails to do this. Reject it this November 7. 
Aidan Reed and Doug Hamilton are organizers with Solutions Not Safe Zones and members of Boulder Beat's Opinion Panel. Learn more about Reed and Hamilton.
Elections Homelessness Opinion Boulder camping ban city of Boulder criminalization homelessness housing police Safe Zones 4 Kids Solutions Not Safe Zones unhoused unsheltered