Eviction representation measure makes Boulder ballots; others at the mercy of city council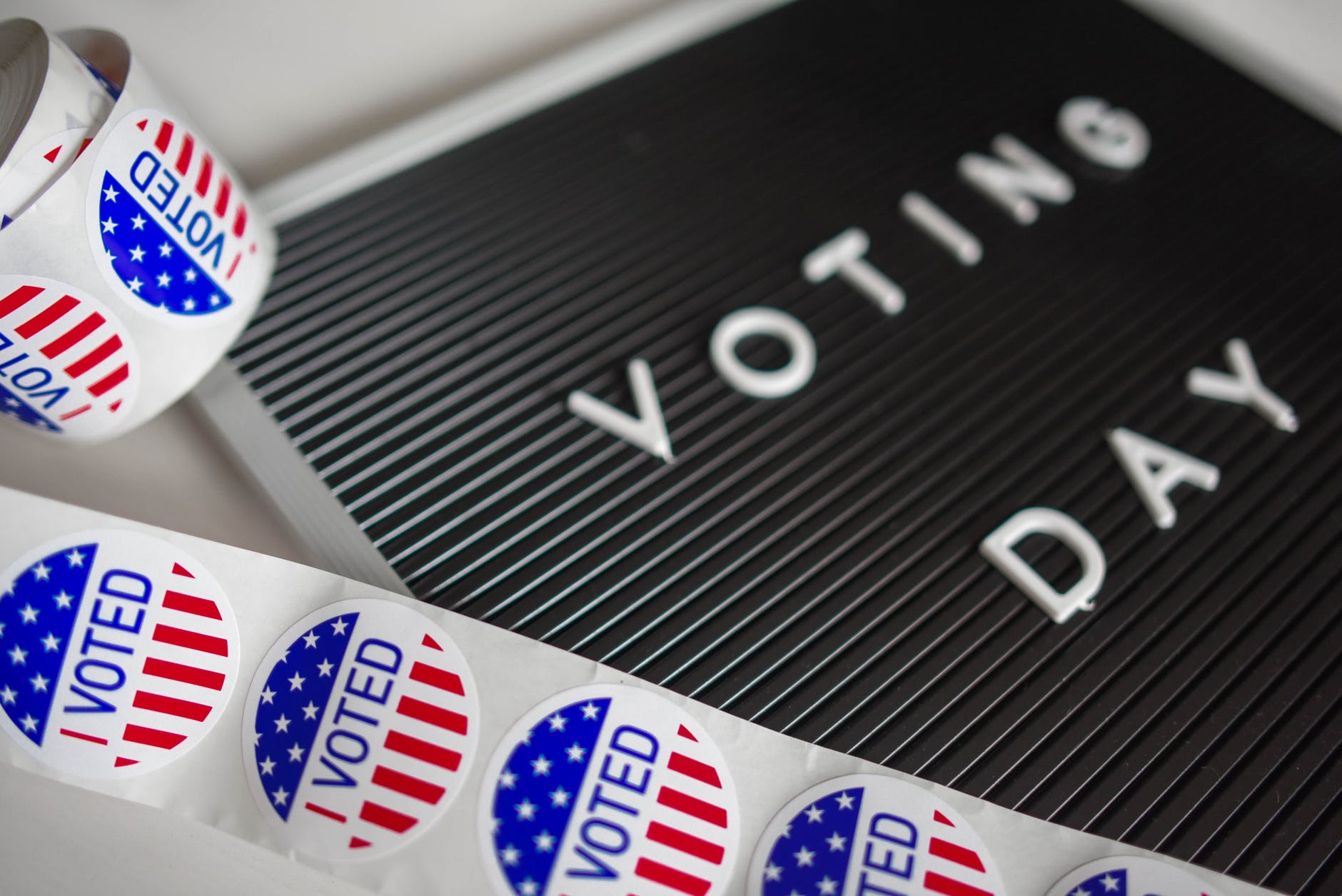 Tuesday, July 7, 2020 (Updated Saturday, July 11)
A measure to provide Boulder renters with legal representation during the eviction process will be on the ballot this fall, but two others are at the mercy of a council that has thus far been unreceptive to their ideals.
No Eviction Without Representation collected enough signatures to put its question to voters. The group initially fell short after some of their 4,683 submitted signatures were rejected, a common occurrence in petition drives.
The law allows for a 10-day period to fix the errors or turn in more names. Just over 3,500 signatures were certified valid, City Clerk Pam Davis announced Monday.
All told, more than 5,000 people signed the petition since NEWR started collection earlier this year — despite a health crisis that prevented large gatherings and kept circulators off the streets for more than a month when stay-at-home orders were first issued.
"All this was possible because of our volunteers who put their personal safety at risk to gather all these signatures during the pandemic," said organizer Ruy Arango. "This is a working-class, tenant driven campaign. If it wasn't for them and their dedication, we wouldn't have made it on the ballot. "
'Comprehensive' response to eviction
Although Arango said the campaign was pleased with its success, they aren't stopping to celebrate. "We're jumping right to the next phase," which will include hosting workshops on tenants' rights and eviction question-and-answer sessions in a bid to convince Boulder voters that legal representation is a crucial part of housing security.
That may become an easier sell in a post-COVID world, as thousands of out-of-work renters are predicted to be booted from their homes for nonpayment. A timeout on evictions lapsed in June; Governor Jared Polis did extend the length of the eviction process from 10 to 30 days, meaning the first coronavirus-related evictions could start showing up in court next week.
Pre-pandemic, just 2% of renters are represented by lawyers in eviction proceedings, a civil matter, whereas 88% of landlords are. Though attorneys can't forestall evictions indefinitely, they can secure settlements that include payment plans, more time for tenants to move out and keep evictions off their records — something that can be disqualifying when trying to find new housing.
Boulder's evictions are all processed on Fridays. NEWR volunteers will be back in the courtroom monitoring and recording cases and outcomes as they did all last year to collect data for their report, Eviction in Boulder, Colorado: A Critical Imbalance of Power.
The substance of the program that the ballot initiative will implement, if passed, may change. Arango said the group is working with city officials to expand its scope to include rental assistance, which can actually keep people in homes.
"We're standing on the shoulders of other right to counsel movements," Arango said. "We're fortunate to be able to learn from what they've done. We think NEWR is going to be the most comprehensive program in the country."
Council purses expanded emergency powers
The eviction question joins two other city-level issues as probable ballot items. Boulder's city council advanced a benign measure to add members to the Arts Commission and is debating placement of proposal that would expand its power to amend the city charter during emergencies.
A first draft of the latter measure was shared at the June 16 meeting. Any change to the charter would require a super-majority of council to vote in the affirmative (6 or 7 of nine members; there was discussion of both that hasn't been settled yet). The change could only last 60 days during a state- or President-declared emergency, of which there have been 11 since 2000.
Similarly, what council could amend would be limited to 19 specific portions of the charter:
Possible changes (and rationale)
Sec. 5, paragraph 3: New council terms start third Tuesday of the month. (They may be unable to meet due to an emergency)

Sec 8, paragraph 1: Outlines when council members are removed, if they can't attend 5 meetings in a row (May not happen bc of an emergency)

Sec. 9, paragraph 1: Lays out terms for new council meeting on third Tuesday in November and when they can call special meetings (May be unable to meet in an emergency)

Sec 10 paragraph 2: 5 members = quorumNumber of council members who need to be present in order for council to make a decision. In Boulder... but a smaller number may adjourn from time to time (May be unable to fill a quorum during emergency)

Section 22: Municipal election must be held on the same Tuesday in November of every odd year (May be unable to hold an election)

Section 28: Petition of nomination must be filed 91-71 days before election (May be unable to meet deadline)

Section 31: Publication of a list of candidates, their addresses, etc. before election (Might be unable to meet publication requirements)

Section 38A: Petitioners must collect signatures = 10% of voters participating in last two elections (Petitioners may be unable to gather signatures)

Section 39: Charter amendmentChange made to existing documents, resolutions, or ordinances petitions must submit 90-180 days before election (May be unable to meet deadlines)

Section 40: If petition qualifies, council takes action to put on the ballot 70 days before election (May be unable to meet deadlines)

Section 46: 10-day certification process after petition submission (May be unable to meet deadlines)

Section 79: Public notice before public improvements, decisions (Notice might not be possible)

Sections 80-81: Planning Board has to OK public improvement (May be unable to meet)

Section 88: Fiscal year January to December (Could need to extend or delay)

Section 93: Budget timeline (May be unable to prepare budget normally during emergency)

Section 95: Budget adopted by December (May be unable to complete budget)

Section 128: City cannot give water for free (Ppl may be unable to pay)

Section 130, paragraph 3: Commissions meet regularly/monthly (May be unable to)
Council members have indicated they have many concerns. A second readingThe second opportunity for council to examine an ordinance, and when the public is invited to weigh ... and public hearingScheduled time allocated for the public to testify or share commentary/input on a particular ordinan... is scheduled for July 21.
Misread rules may doom other efforts
Ballot content has to be certified by September. Two resident groups are attempting to qualify for placement: Bedrooms are For People, which seeks to amend limits on unrelated persons living together, and Our Mayor Our Choice, which would implement direct election of Boulder's mayor.
In May, City Attorney Tom Carr revealed that staff had counseled the campaigns incorrectly, giving them later deadlines and a greater threshold for signatures than is actually required by the city charter. Under a correct reading of the law, both measures would have had to submit 3,336 signatures by June 5, rather than the 4,048 they were told to remit by August 5.
Carr in June said campaigns should proceed with the guidance staff gave, incorrect as it was. He felt confident the city could defend the measures should a lawsuit arise — and one had already been threatened by former city councilman Steve Pomerance, who opposes looser rules on unrelated persons living together.
On Friday, Carr clarified via public email that the city clerk would not certify the petitions even if the required number of signatures was turned in. Instead, he would advise city council to use its legislative powers to place them on the ballot; members can use their own discretion and criteria in advancing questions to voters.
Although doing so would honor the intent and purpose of direct democracy, it's unclear council will choose to. Members have already expressed a disinclination to change occupancy limits. The idea is unpopular among Boulder's political class, who argue that tying occupancy to the size of homes will encourage more rentals to university students.
Nonprofit Emergency Family Assistance Association, which aids low-income individuals, faced intense backlash and the threat of cancelled donations for endorsing the ballot initiative, something its clients support as a way to legally avoid homelessness or weather economic and personal crises such as domestic violence or family dissolution. At least one council member contacted Executive Director Julie Van Domelen to complain.
(Disclosure: The author has previously done paid work for EFAA, though is not currently under contract with the organization.)
Organizers for Bedrooms have expressed hope that council will refer the measure to the ballot if signature thresholds are met. The group has collected nearly 6,000 so far, according to circulators, though it's not clear how many will survive the verification process. (Some amount are nearly always tossed out, due to clerical errors, unregistered or non-resident voters, etc.)
Mayor Sam Weaver perhaps lessened those hopes when he told the Daily Camera on Friday that he feels "I have a duty…to look at the substance and decide if [it] would be harmful to the city or the government's operations" before sending it to voters.
Bedrooms Are For People organizers pledged to take legal action should council not refer the measure to ballots if enough signatures are deemed acceptable.
Author's note: This article has been updated to include Carr's Friday announcement and to clarify that the council member emailed, rather than called, EFAA regarding its endorsement of Bedrooms Are For People.
— Shay Castle, boulderbeatnews@gmail.com, @shayshinecastle
Want more stories like this, delivered straight to your inbox? Click here to sign up for a weekly newsletter from Boulder Beat.
Elections appeal ballot Bedrooms Are For People Boulder Boulder City council Boulder District Court charter city council elected officials eviction initiative lawsuit mayor municipal court No Eviction Without Representation occupancy limits petition PLAN Boulder County ranked choice voting Save South Boulder
Journalist