Boulder has a racial equity tool. But it's too white to use it.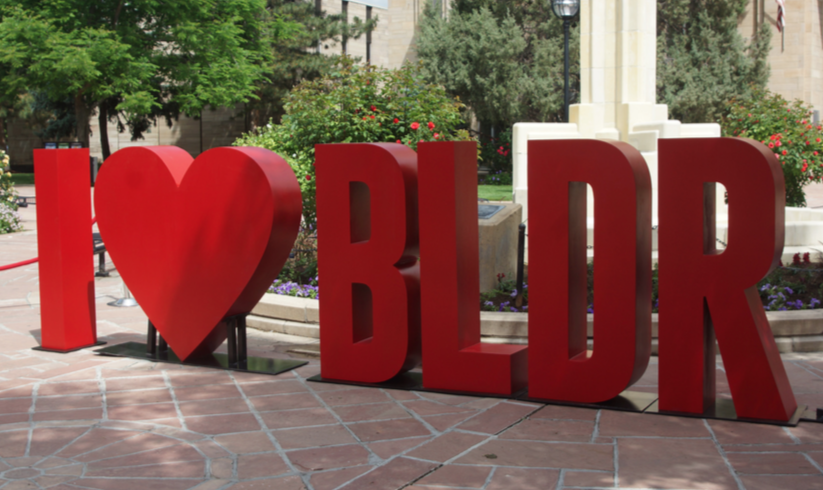 Thursday, June 23, 2022
A version of this piece ran in the Thursday, June 23 edition of Boulder Weekly
Boulder loves a grand plan, and there was perhaps none grander than its racial equity plan, adopted last year, and accompanying assessment tool. Together, they provide a path to ensuring that every city dollar, decision, policy and program worked to correct historic and systemic racism.
Rollout of the tool (a 14-page set of questions) has been inconsistent. It has become somewhat of a routine for diversity-minded council members to ask if the racial equity tool has been applied to whatever issue is confronting them that night; the answer is often no.
The city's Community Vitality department — gearing up for a 5-year expansion of outdoor dining in Boulder — recently gave it a go.
"Given the demographics of Boulder, we lack adequate input from people of color," staff wrote in pre-meeting notes to council. "Input was gained from stakeholders that primarily represent a White demographic."
Staff recommended gathering information from more diverse cities with outdoor dining programs, and acknowledged the limitations of racial equity assessments in a city that is 79% white.
"This leads us to a broader question that outdoor dining alone cannot address — how do we make the City of Boulder more inclusive?"
Councilwoman Nicole Speer expressed her disappointment with the outreach efforts during Tuesday's discussion. Community Vitality director Cris Jones said the quick turnaround did not leave enough time for robust outreach.
"In the nature of trying to stand up a program in really short order, it does make it challenging to have a broad, widely inclusive public engagement process," Jones said.
City staff will continue to seek feedback, Jones said.
A five-year extension of the outdoor dining program — with new standards for size and structures — was approved unanimously by council. —-> Read a thread from Tuesday's discussion and vote
Council OK's $2M settlement to family of Seth Franco
Another settlement related to police misconduct will be paid out this year after council OK'd giving $2 million to the family of Seth Franco.
Franco was arrested in 2017 after his probation officer called for a welfare check, believing Franco to be suicidal. The responding officers cuffed Franco and searched his bag, finding a psychedelic mushroom.
The arrest was later ruled unconstitutional, and a jury awarded Franco $3.4 million for the ordeal — posthumously. Franco died by suicide while in a halfway house in 2020.
The settlement was reduced to $2 million after negotiations between the parties. Per Boulder's charter, council must approve any payment over $10,000.
This is the third high-profile settlement stemming from BPD action in two years. Zayd Atkinson, confronted while picking up trash outside his home, was paid $125,000 in 2020, and Sammie Lawrence received $95,000 earlier this year after arrest by a police officer with a history of questionable force.
No e-bikes for Boulder
Boulder will not follow Denver's footsteps in providing residents rebates to buy e-bikes, a program that proved so popular that 3,250 people applied for 150 vouchers.
The idea was first proposed by a member of the Transportation Advisory Board, and brought to council by member Matt Benjamin. But even he joined with his peers in voting against directing staff to stop work on existing bike- and pedestrian-friendly projects to get a pilot program launched by September.
"It does frustrate me a bit that our institution as a whole may lack the agility to take on things like this when the moment needs to be seized," Benjamin said.
There was widespread enthusiasm for the idea, though some on council questioned whether $100,000 would be better spent on bus or B-Cycle passes. —-> Read a thread from Tuesday's discussion
Councils, quickly
Lafayette's city council passed a set of gun control measures, joining Boulder, Louisville and Superior. Longmont and Boulder County will take on the thorny issue later this year.
Boulder's fire chief said ambulance response times should get faster within the next year or so, as more staff are trained as paramedics. —-> Read a thread from Tuesday's discussion
Boulder begins Part 2 of overhauling its outdated, complex rules for what can go where in the city (homes, businesses, retail, restaurants, etc.) —> Read a thread from Tuesday's discussion
Summer Shift
Council is on a two-week summer break. When they return, meetings will be moved to Thursday nights.
The first post-summer, post-shift meeting is scheduled July 14, where elected officials will discuss doling out grants to nonprofits from Community, Culture, Safety and Resilience Tax revenues, and changes in council procedure.
— Shay Castle, @shayshinecastle
Help make the Beat better. Was there a perspective we missed, or facts we didn't consider? Email your thoughts to boulderbeatnews@gmail.com
Governance arrest Boulder Boulder Police Department city council city of Boulder e-bike gun control Lafayette lawsuit outdoor dining racial equity racial equity plan rebates settlement
Journalist