Opinion: Yes on 1B: Tax will fund life-saving services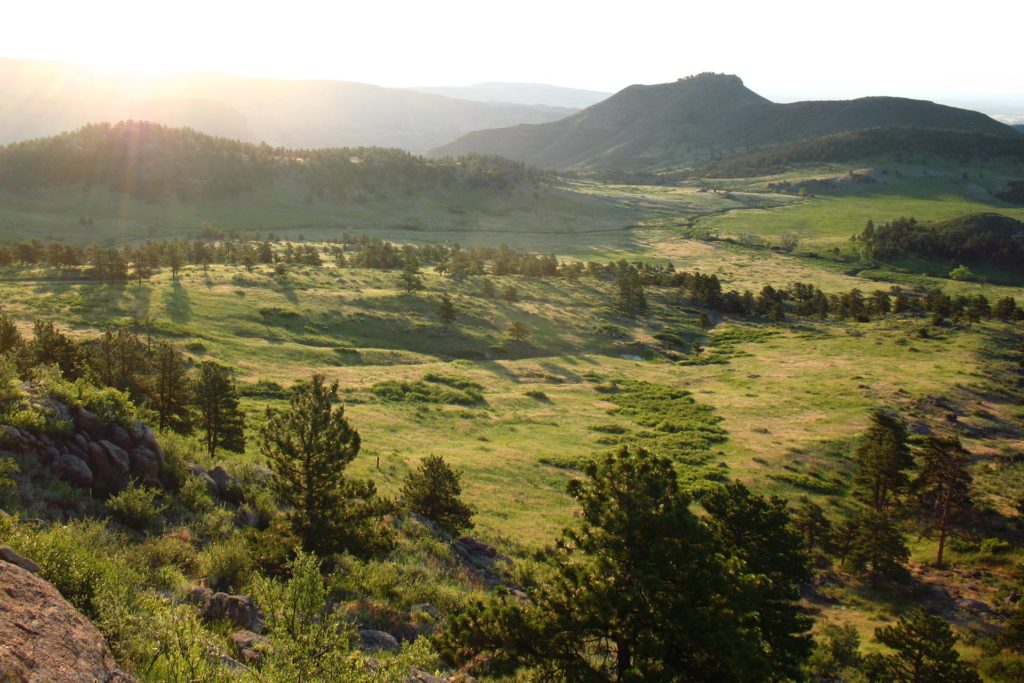 Monday, Oct. 17, 2022
Learn more about 1B: Emergency services sales and use tax

Get a second opinion: No on 1B: Tax is too much, for too long
By Tom Isaacson
Tom Isaacson is working with Rescue, Fire, EMS – Yes, a group advocating for passage of issue 1B, and has contributed financially to the campaign. He is not a member of Rocky Mountain Rescue Group or any group that would receive funding from this ballot measure.
In a world of wants versus needs, 1B is about needs. Ballot measure 1B will help fund several critical safety-related functions in Boulder County. 
The proposed sales tax is correctly sized: It starts at 0.1% (10 cents on a $100 purchase) for five years, because a key goal of the tax – to fund construction of a mountain search and rescue facility – must be undertaken now. After five years, the tax drops to 0.05% (a nickel on a $100 purchase).  
A core theme underlying much of this ballot measure is supporting volunteers across many organizations who keep us safe. The four search and rescue organizations and the many rural and mountain fire protection districts supported by this measure rely on volunteers. Collectively, they contribute an extraordinary amount of time, much of it under challenging circumstances.  
While the volunteer labor is free to all of us, we should be willing to step up and provide them the needed resources (facilities, equipment, training, etc.). We never want to be in a position where we need to hire employees, at considerable expense, because we have failed to properly support our volunteers.
1B has received endorsements from across the political, economic, media and social spectrum. There are many highly controversial measures on the ballot this year — 1B is not one of them. Almost no one seriously questions that 1B addresses essential functions that the county must pay for, one way or another.
Boulder County needs a new facility to house Rocky Mountain Rescue Group, whose 70+ volunteers handle some 200 mountain rescues annually. The existing facility is badly outdated and hinders RMRG's operations. 1B also will support operating expenses for RMRG and other search and rescue organizations.
Additionally, 1B will fund a range of operating, training, communications and expenses for the 22 mountain and rural fire protection districts. These districts often face a great challenge: They have a small base of residents for their property mill levies, but they must cover wide swaths of land, including federal forest land that pays no property taxes.
The county has an obligation to assure that all residents have access to ambulance service. 1B recognizes the unavoidable fact that some subsidy is required for private companies to bid on serving low-density areas. About 6% of the total revenue from this tax will fund ambulance services, the cost of which has been rising rapidly. 
Though a sales tax can have regressive aspects, this particular tax has the right structure. Some of the beneficiaries of rescue and other safety services are visitors from out-of-county. A sales tax helps assure that they bear some of the tax burden – unlike a property tax that only applies to properties within the county. Many essential categories of purchases (food, food purchased with food stamps and other assistance programs, electricity, gas and fuel) that otherwise could hit lower-income people are exempt from the tax. 
The purposes of the tax will not disappear and, if anything, will become more important over time. County residents can vote to repurpose or repeal this tax should it no longer be needed. Trying to fund the goals of 1B through the existing budget would be extremely challenging and require cutting other important programs.  
In the meantime, having a predictable funding stream will enable all of the targets of this tax to better engage in long-term planning. The fact that the tax rate drops by half after five years illustrates that it is well designed to only cover what is truly needed.
Some people have wondered whether rescue services ought to be funded by those they rescue.
I am not aware of any county in Colorado that operates that way, and for good reason. We don't want people delaying calling for a rescue for fear of the financial burden. That only makes things worse for rescuers (and the parties being rescued) as night falls, injuries get worse and adverse weather rolls in. Some rescuees do show appreciation by making financial contributions, but it is not required.
Voting Yes on 1B will help keep us safer in many different ways and is a vital investment in our future
Tom Isaacson is a retired lawyer in Boulder. He has held leadership positions with local climbing organizations and spent 10 years on Boulder's Open Space Board of Trustees.
This op-ed does not necessarily reflect the views of Boulder Beat, its writers or its editors.
Elections Opinion ambulance Boulder County emergency services EMS fire Rocky Mountain Rescue Group sales tax search and rescue tax taxes trailheads
Journalist