Opinion: Yes on 6C: A vote for the library district is a vote for improving our community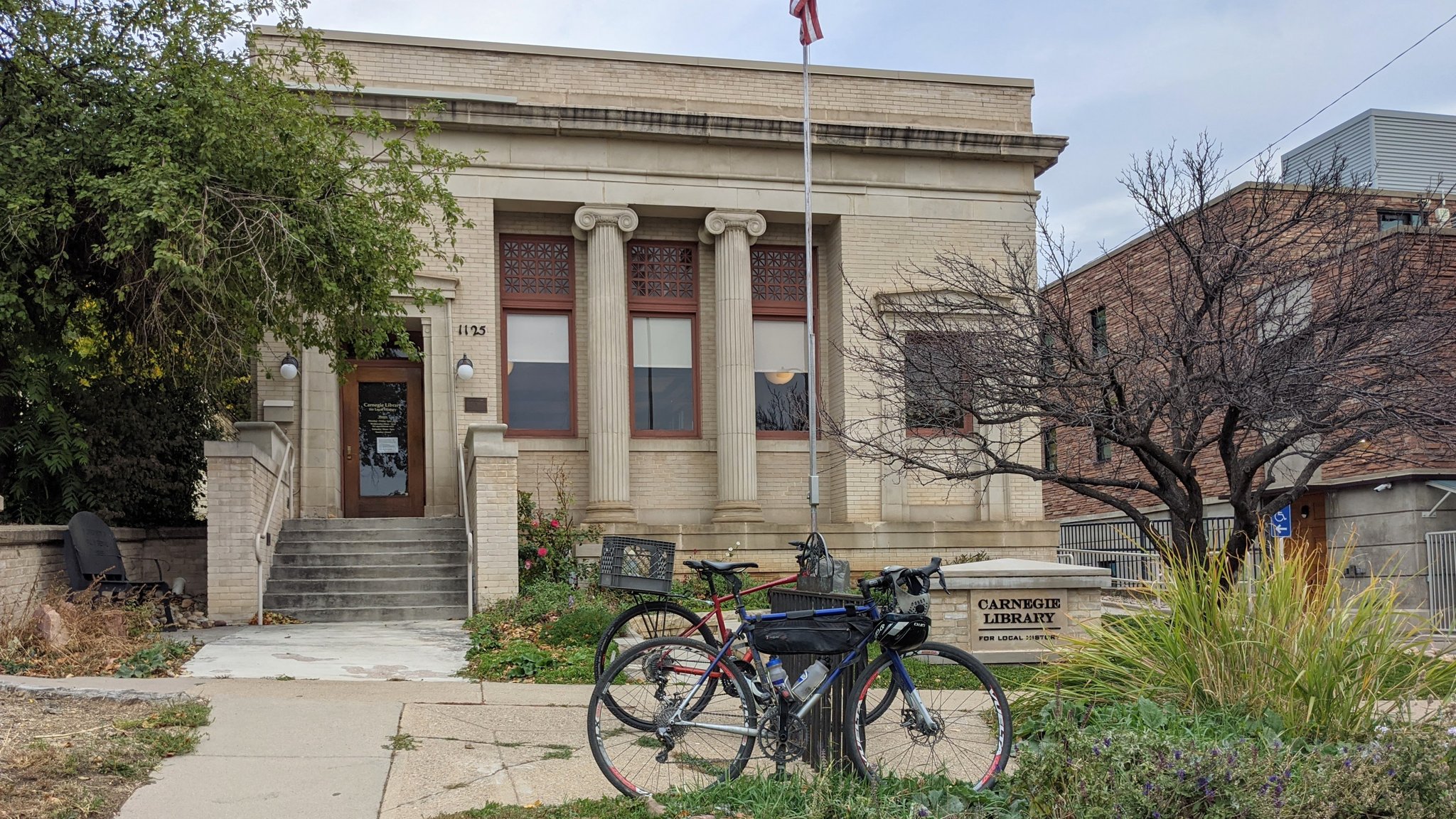 Wednesday, Oct. 19, 2022
Learn more about 6C: Library district formation and tax

Want a second opinion? Read No on 6C: Library district is not good governance
By Andrea Steffes Tuttle
In January 2020, I signed up as a volunteer to collect oral histories for Boulder's Carnegie Library for Local History. I was trained on the methods and equipment and invited to join the other volunteers for a yearly celebration. The mood was light and hopeful, and there was the possibility of more funding to support new equipment and staffing. 
Little did we know, in just a few months, pandemic-forced city budget cuts would impact the library worst among all city services. The library experienced the biggest funding cuts and was forced to lay off the Carnegie staff member who trained me, along with more than 60 other employees. 
Some of cuts that the library experienced in the wake of the pandemic have yet to be rolled back. The Carnegie Library for Local History remains closed to the public.
Funded by sales tax and at the mercy of the city council, other priorities often edge out the needs of the library. This inadequate and unpredictable funding does not set it up to provide the strong social infrastructure it could.
Social infrastructure provided by places like libraries is critical for healthy communities. As Eric Klinenberg suggests in his book Palaces for the People, "When we invest in social infrastructures such as libraries, parks, or schools, we reap all kinds of benefits. We become more likely to interact with people around us, and connected to the broader public. If we neglect social infrastructure, we tend to grow more isolated, which can have serious consequences."
The services the library provides are important and diverse. I'm often surprised to discover that people don't know the breadth of the services the library provides. 
During the pandemic, the library organized a group of volunteers, including myself, to document the impact of COVID-19 and our handling of it on our community. This first-person accounting of a historical event is just one tiny example of the many vital things our library does. 
Even more vital resources are offered by the library. Libraries remain places where lots of early literacy development happens. They are the place where people who don't otherwise have access to computers or the internet can go to look for jobs or housing. There is instruction for English as a second language, citizenship classes, and safe places where kids and teenagers can hang out, read and play games. The literacy, education and safety that the library offers are foundational services for the success of our residents and our community.
Some of my favorite childhood memories are set at the Louisville Library. I spent hours among the shelves of books. My time spent at the library improved my reading skills and set me up to get into college, obtain a job and have a stable life.
Language courses, computer access, public space and literacy programs aren't the only services the library offers. Boulder's central branch services include bike rentals, small business classes, meeting rooms, Colorado state park passes, tech support, a maker space, passes to local museums, and so much more. 
These library services aren't always accessible at other branches, especially when the library system is the most likely to receive cuts in funding. Many branches are understaffed with reduced hours, and some are still closed. Gunbarrel doesn't even have a library branch. A library district would provide this community of over 12,000 people with this social service.
The library needs reliable funding to offer consistent hours and deliver services to residents. The current model does not offer that. A library district will. There are 57 districts operating in communities across Colorado. Library districts aren't a new or unsupported model: they're the model many Colorado communities have transitioned to because it offers stable funding for vital social services.
An increase in property taxes will financially support the library district. Some people don't like that idea. However, I'd like to remind (or inform) people that Colorado's property taxes are among the very lowest in the country. The only states that have lower property taxes are Hawaii and Alabama. 
Along with additional resourcing for libraries, another positive side effect of the library district model is that it moves the pressure of funding the library off of the city budget, providing a bit more flexibility for the city to use its budget for other important infrastructure and services. 
To have a healthy community, we must invest in social services, and that requires an increased investment from residents to support our "Palace of the People." This November, vote in favor of our libraries and our communities, and vote Yes on 6C. 
Andrea Steffes Tuttle is a Boulder native, graduate student at CU, new mom and member of Boulder Beat's Opinion Panel. She contributed financially to support the Yes on 6C campaign. Learn more about Andrea
This op-ed does not necessarily reflect the views of Boulder Beat, its writers, editors or contributors.
Library Opinion Boulder Boulder Public Library Carnegie Library for Local History city council city of Boulder library district property tax sales tax taxes
Journalist