From the Opinion Panel: Reduced bus service in Boulder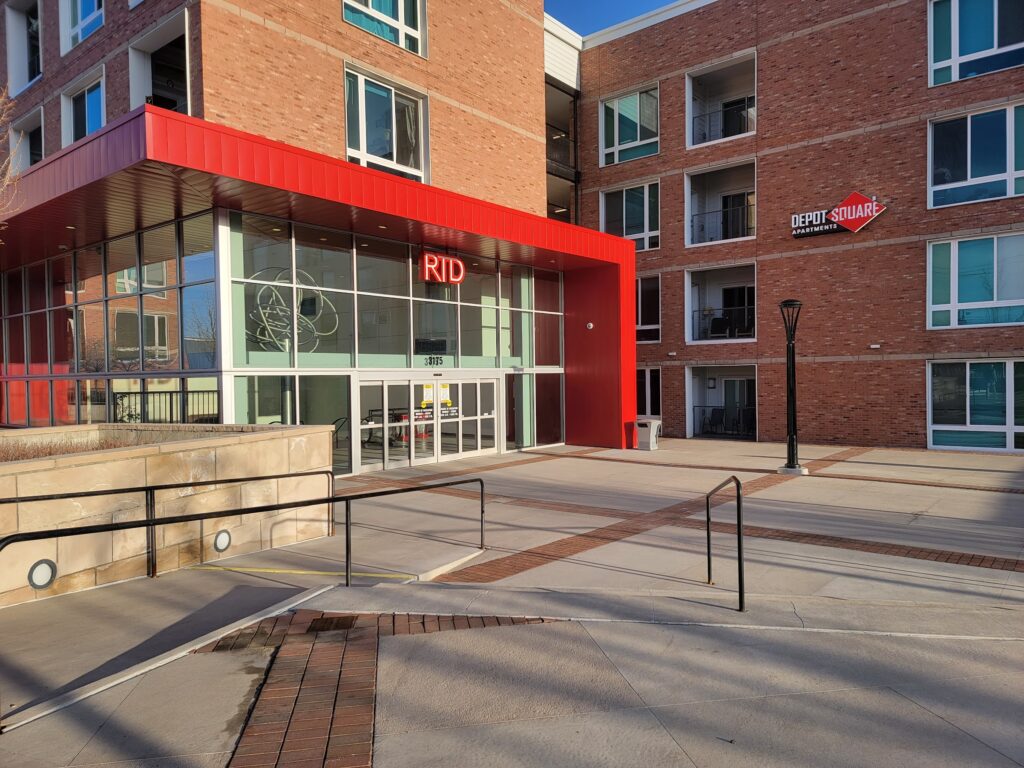 Saturday, April 2, 2022 
Amid ongoing budget struggles and driver shortages, the Regional Transportation District plans to reduce bus service in Boulder as it prioritizes areas with higher ridership. Your thoughts?
 
Fred Hobbs: RTD plans fall short of what we need
"If you look at the ridership profile and what held up, those are people who really want to be on transit. And so we really want to serve them."
So said Brian Welch, senior manager for planning technical services at Regional Transportation District, when discussing RTD's plan to overhaul its services in Denver, Boulder, and Aurora.
While Welch may believe that the RTD plan will provide the transportation services they want, the question is: Will we be getting the transportation services we need?
Sadly, the answer to that question appears to be no.
The RTD plan appropriately protects services in denser population areas and areas with lower-income residents. However, it also reduces services in suburban areas, including routes in and out of Boulder. The inevitable result will be more traffic and congestion in Boulder, and likely will also make it more difficult for Colorado to meet its climate goals.
Take, for instance, the case of Erie. The very definition of a bedroom community, Erie residents work at (and therefore commute to) locations across the Front Range. And like many other Colorado suburban communities, Erie is growing rapidly – 5.23% annually, according to Census data, and its population has increased by 74.97% since 2010.
With that sort of growth, it would seem logical to increase RTD services to this burgeoning population. Instead, the RTD plan includes a proposal to reduce weekday rush hour service frequency in Erie. Residents of Erie who want (or need) to use public transportation to get them to work or important appointments will face a dearth of options.
The Erie experience is hardly unique to Colorado, or indeed, across our country. It lays bare one of our biggest challenges – our unhealthy reliance on cars, especially in the suburbs. RTD's plan only reinforces that reliance and in the long run will further exacerbate an already untenable situation.
We don't need transportation plans that maintain the status quo. We need a plan that helps wean all of us, no matter where we live, from unsustainable and climate damaging commuting patterns.
Fred Hobbs is Director of Public Relations at Imagine!, which serves individuals with disabilities living in Boulder and Broomfield counties. More about Fred.
 
Nikki Rashada McCord: Our newest neuro-inclusive community losing bus service

Boulder's Transit Village is losing another transit option. The housing and retail development that was built to support the (probably never happening) RTD light rail between Denver and Boulder is now also losing bus service to Union Station and the airport.
One has to wonder what lessons can be learned from this venture. The city built a walkable, 15-minute neighborhood with high-density and diversified housing stock. The award-nominated 30PRL affordable apartment community and luxury condos are in the same neighborhood, creating integrated housing opportunities that do not produce siloed, affordable housing-only neighborhoods. The only thing missing is a comprehensive, affordable and reliable transit option. 
While our neighbor in the market rate  condos in Transit Village may have multiple transportation options, our neighbor living in neuro-inclusive housing — housing that provides residential opportunities that are financially, physically and cognitively accessible — at 30PRL may have fewer transit options. I believe policy should be designed to benefit the most vulnerable of our neighbors.
It may make business sense for RTD to eliminate these two routes, but it is important for us to understand how this change will impact those with the least options. While our neurodivergent neighbor previously would have been able to walk to the Boulder Junction station and take one bus to either Denver or the airport, they will now need to transfer buses, making the journey more stressful and less accessible. 
RTD is allowed to look at data and make business choices based on that data. As a community, it is our responsibility to make sure our most vulnerable neighbors always have access to service, no matter the decisions a business may make.
Nikki lives in Boulder and firmly believes red chili should not contain beans. More about Nikki.
 
Jake Brady: It's all about the Benjamins. It shouldn't be.
Let's not sugarcoat the situation with RTD. A recent editorial from the Denver Post describes an organization "bogged down with debt, dependent on exorbitant fares for even the poorest riders" and "unable to hire and retain employees due to a legacy of low wages and forced overtime…"
Locally, residents have collectively contributed millions of dollars toward a train that was never built. Now, RTD is considering permanently cutting routes such as the FF6, AB2, J and Y, all in the midst of a climate catastrophe. Understandably, folks are upset.
Nevertheless, transit planners face stark realities when attempting to build an effective system. For one thing, it is difficult to create a bus network that optimizes for both ridership (high-frequency buses along dense corridors) and coverage (infrequent routes to places like Lyons), especially on a limited budget. Additionally, in cities like Denver, transit needs typically grow at a faster rate than tax revenues.
So what to do? The simplest answer is to increase RTD's funding. That way, the agency can address its maintenance backlog, pay off its debts, better compensate its workers, reduce fares and provide effective transit options to urban, suburban, and rural areas alike. To be clear, I'm not talking about charging more sales tax, which disproportionately burdens the working poor. We need to move past our aversion to taxing the wealthiest among us, whether it is through a progressive income tax, a real estate transfer tax or a payroll tax on large corporations. The state also needs to chip in its fair share.
It is vitally important that we give working-class folks in transit-dependent areas the boost in service that they deserve. At the same time, we should remember that our most vulnerable neighbors right here in Boulder rely on routes that are on the chopping block. We must also consider the inevitable climate impact of service cuts: Before the pandemic, CDOT found that we'd need a 70% increase in RTD transit services by 2030 to reach our emission targets. Restoring only 85% of pre-COVID service levels by 2027 won't cut it.
RTD certainly has work to do in order to win back the confidence of local voters. But we can start down the right path today by delivering the dollars needed to build a robust regional transit system that serves the most vulnerable among us while also advancing our climate goals.
Jake Brady has rented in Boulder since 2017. He aspires to a world with more worker power, stronger tenant protections and ubiquitous public housing. More about Jake.
Opinion BBOP Boulder Boulder Public Library city of Boulder library district opinion panel opinions & perspectives property taxes taxes