From the Opinion Panel: Police use of force
A recent lawsuit revealed the extent that Boulder cops draw their weapons on people in the city. Overall, how do you feel about how often police are using force (pulling guns, deploying tasers, tackling suspects, etc.) within Boulder? Where would you like to see them do better? What are they doing well?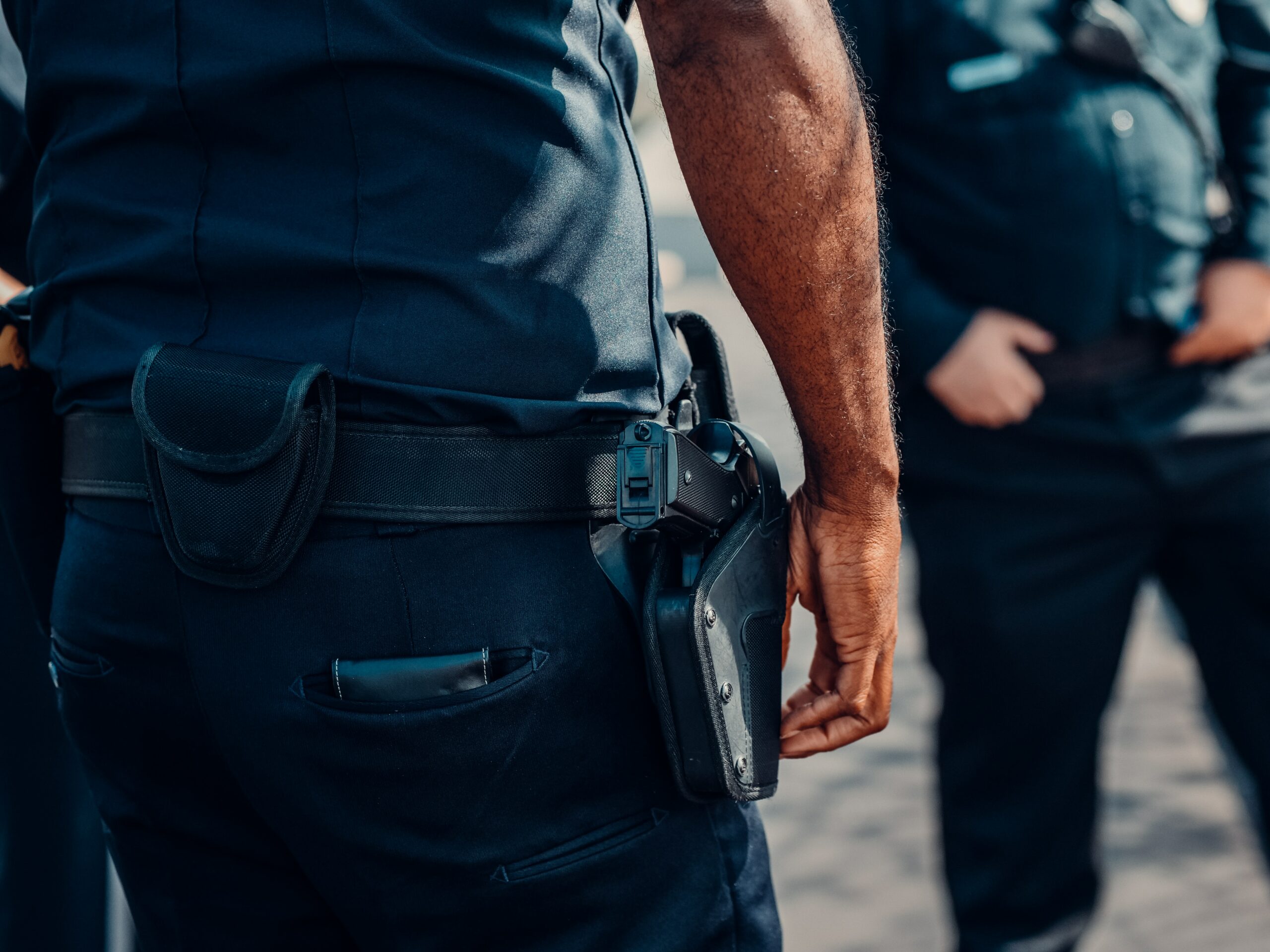 Saturday, June 18, 2022
 
Jane Hummer: Police need to earn the trust of the whole community

As an upper-middle-class, white, cis woman, I have never had to fear harassment or violence from the police. That's a freedom I enjoy that is denied to far too many. People with mental illness, people of color (especially Native Americans) and the LGBT community have disproportionately suffered at the hands of American police. These disparities are undeniable in the data and suggest that officers have too much leeway in deciding how much force to use in any given situation. 
Police officers seem capable of restraining themselves from using deadly force when apprehending white killers, yet do not consistently extend that courtesy to unarmed Black and brown people suspected of minor crimes, such as selling loose cigarettes or using counterfeit bills. Here in Boulder, police officers held a Black man at gunpoint for the "crime" of picking up litter in his own yard, as documented in the must-see film This is Not Who We Are. The multiple settlements that Boulder taxpayers have paid to Black victims of excessive force in just the past two years belie our reputation as a progressive community.
BPD has taken some tangible steps, like de-escalation training, but we should go further. We should replicate the success of Denver's STAR program, which sends mental health professionals instead of police officers to situations involving mental health crises. (Editor's note: Boulder is exploring alternative response models.) The hiring process needs more thorough psychological screening and background checks to avoid hiring people with a history of excessive force. 
We shouldn't have to negotiate for the release of data on BPD's use of force as part of a legal settlement; it should always be available on a public website, including details about the reasons why force was used, whether the suspect was armed and the identity of the officers involved. We pay their salaries, provide them with guns and tasers, empower them to use intimidation and force to ensure compliance, and entrust our community's safety to them, even though they have no legal obligation to protect us. We deserve transparency into how often our police officers are using force and the circumstances under which they choose to pull their weapons. 
If the purpose of policing is to ensure public safety, police officers shouldn't be contributing to the sense of danger by using unjustified force against any of our community members. When it happens, we need to know about it, so we can demand justice.
Jane Hummer lives in Boulder and works as a clean energy consultant. She is a Better Boulder board member. More about Jane.
 
Chelsea Castellano: A shower of gunfire in Downtown Boulder
It was one of those beautiful blue-sky, lush green spring days that makes Boulder feel like a dream. The windows were down as we wound up the canyon toward Boulder Falls. It wasn't a landmark my husband and I often frequented, but my grandma and her partner were visiting, and we wanted to give them the "best of Boulder" tour. As we admired the falls splashing into the babbling creek sandwiched between towering red cliffs, our conversation turned to where we should have lunch. After my suggestion to head up to Nederland was overruled, we settled on The Riverside Cafe. 
Nestled along the creek in central Boulder, we ate on the patio and chatted about life lessons and the idyllic setting and our plans for the rest of the afternoon. In the midst of lingering at our table long after we paid our bill, a loud bang interrupted our light-hearted conversation. Before I had the chance to convince myself that it was something harmless, more bangs. Confirming my worst nightmare, I saw bullets hitting the surface of the creek just 10 feet away. Almost in slow motion, every bullet penetrating the water created a distinctive splash. 
I yelled to my husband, grandma and her partner to hide under the table. As I crouched down under the table. hopelessly trying to make myself invisible, I thought, 'This is what the Aurora shooting victims felt like' — nowhere to hide and at the mercy of a murderer on a spree. I thought I was going to be joining those victims as another casualty of another uniquely American mass shooting. 
Time was jumbled, but the sound of every bullet leaving the chamber felt like an eternity. Eventually, there was a long-enough pause in gunfire to consider running for shelter inside the restaurant. We scurried inside as fast as we could while helping my grandma's partner make it up the stairs (bad hip). The chaos and fear inside was palpable, but the feeling of being in imminent danger was subsiding. 
Furiously refreshing my newsfeed to figure out what we just went through, I finally found an article reporting that the symphony of gunfire came from the police. According to the police report, two police officers shot 62 times at a man in the creek who had a gun. Out of the 62 gunshots fired, 11 hit the man they were targeting. The case was declared "suicide by cop," and the officers involved were cleared.
The emotional aftermath of believing that you are going to be murdered and then finding out it was the police was complicated. I don't have the answers, but what I do know is that we cannot accept a system where the people we entrust to protect us become the perpetrators of violence.
Chelsea Castellano is an organizer with Bedrooms Are For People and member of the city's Landmarks Board. More about Chelsea.
 
Celeste Landry: Better understanding between police and community is needed
I attended the Boulder Citizens' Police Academy about 20 years ago. In addition to weekly classes, I participated in a police ride-along.
During my ride-along, the officer called for a backup before knocking on the door of a person with an outstanding arrest warrant. The officers hoped that the person would surrender willingly – he did – but they wanted to be prepared for different scenarios.
I was pleased with the officers' awareness of the situation, their teamwork and their welcoming me, an outside observer. I have a lot of respect for people whose job is to run toward danger instead of from it.
The Citizens' Police Academy was a good way for citizens to learn about policing in Boulder. Unfortunately, it fell victim to COVID, according to Erin Parton of Boulder Police Department Training.  
BPD officers, no matter where they reside, need to understand that every city is unique. Boulder is not Denver. Pointing a gun at someone, whether warranted or not, is a drastic measure — one to be avoided when possible. The Boulder Beat has reported on Boulder's use-of-force statistics, but each statistic comes with a story.
Because guns are so inherently lethal, they can easily escalate a situation. I would wager that most Boulderites range from being wary to outright frightened around guns. Calling armed police officers "peace officers" doesn't make the situation less tense either, at least not for me.
We usually only hear the stories that become lawsuits, sometimes with large settlements or official complaints, like the one about Eric Talley pointing a gun at a Black man while off duty in 2014.
I thought that having officers work together in pairs with regular partner rotations might be one way to reduce the use of force, but that doesn't appear to be the case. I haven't done an analysis of Boulder's new police training program, ICAT (Integrating Communications, Assessments and Tactics), nor do I think I'm particularly qualified to do so, but I do like its intent to reduce the use of force.
Outside observers, the Police Oversight Panel, usage of body cameras and making the footage available to the public are obvious ways that police can be held accountable. Police should appreciate accountability for the sake of their profession.
In March, Colorado became the focus of another avenue of accountability. The first U.S. police brutality lawsuit to go to trial following George Floyd's murder resulted in Denver being ordered to pay $14 million to 12 protestors. If police won't adhere to reasonable use-of-force protocols, then victims of police brutality should and will seek legal recourse.
Meanwhile, the "community" part of community policing needs to be kept in sharp focus. More and better communication and understanding between the community and the police are key to mutual support.
Celeste Landry began working with newspapers at age 11 as a paper girl, followed by stints in reporting, editing and sales. More about Celeste.
Opinion BBOP Boulder Boulder Public Library city of Boulder library district opinion panel opinions & perspectives property taxes taxes