From the Opinion Panel: Housing, historic preservation key to Boulder's evolution
This week, BBOP writes on two topics relating to how Boulder is changing over time. Are the existing codes for Historic Preservation serving our community? How does our housing shortage inform us on appropriate places to put housing in the city?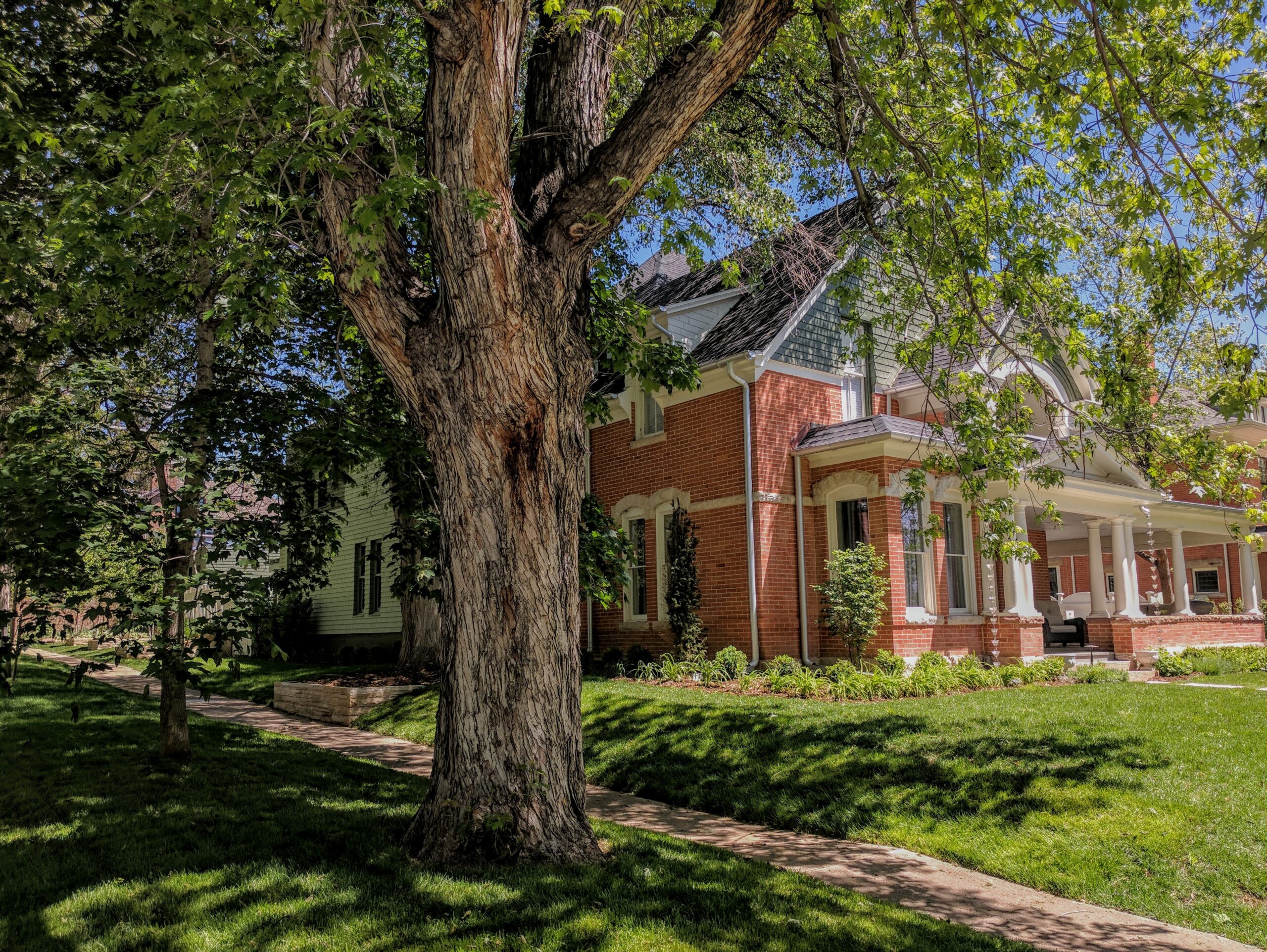 Saturday, September 17, 2022
 
Historic Preservation: are the existing code, procedures and recent decisions meeting the needs of today's Boulder? Why or why not, and suggested changes, if any?
Andrea Steffes-Tuttle: What historic preservation puts at risk
Recently, when considering the landmark designation of Central Park beyond the Glen Huntington bandshell, city council voted 5-4 to take the staff's recommendation and not expand the landmark designation right now. They instead plan to do a broader review that acknowledges the historic resources in the area and the evolution of the place over time.
While disappointing for some, the vote was wise. This kind of restraint and more holistic thinking should be extended into future historic preservation discussions. While I don't know the motivations or the detailed considerations of city staff, I will assume that they are operating with the understanding that our city is at a crossroads. Many of the landmarking decisions we make now will impact the affordability, accessibility and livability of Boulder for years to come.
Historic preservation is a balancing act of recognizing the culture and history of our city while also making room for evolution and change. While recognition of our history (both good and bad) is important, demands such as affordable housing and access to livable/walkable communities present larger and more complex problems for the city to solve. 
The Atrium, a building at 13th and Canyon, was recently given landmark status. What does this building provide our community and the future of Boulder to distinguish this site as historic? In my opinion, granting the Atrium landmark status ensures that an ugly building with a questionable legacy of redlining will now forever stand in a desirable area of town. What does this risk?
It risks any opportunities to rethink the use of a huge piece of land in central Boulder. What could the future of that land be?
One idea I've been excited about is the prospect of having a year-round fixed market similar to those in Spain, Mexico, and other countries. With Boulder's dearth of local grocery stores, the best place to access local food is at the farmers market, but we can only do that for half the year. Wouldn't it be amazing to have a year-round market where local purveyors could set up and sell food and goods that could then extend to an outdoor space in the summer and fall months? (Editor's note: This possibility has been briefly discussed by city officials, including reuse of the Atrium for such purposes, though no formal plans exist.)
It is a critical time to rethink Boulder's spaces and places. If not done thoughtfully with the present issues of our city front-of-mind, historic preservation will hamstring our ability to evolve and make Boulder a livable and vibrant community for future generations.
What legacy do we want to leave? These artifacts, in the form of historic buildings, represent what this city and its people value. Does Boulder value progress—striving to build a community where future generations can live and thrive? Or do we value freezing old banks in amber?
Andrea is a Boulder-native and a new mom. More about Andrea.
The East Boulder Subcommunity Plan recently spurred discussion about appropriate and inappropriate places to put housing. Low-income families across the U.S. have historically been located next to highways, airports, train tracks, industry and other health-impacting places. At the same time, a national housing shortage is driving mass homelessness. Your thoughts?
Mike Chiropolos: New urbanism in the People's Republic
Because current zoning and land use leaves precious little undeveloped land available for housing in Boulder Valley, new affordable housing depends primarily on infill, density and re-development strategies.
Infill and density are gaining widespread acceptance. ADUs, dormer extensions, garage conversions and duplexes or triplexes on larger lots increase housing supply while hopefully making home ownership more widely affordable.
Building near nuisances that endanger public health and children is unacceptable for low-income housing, or any housing. That's why heavy industry is not allowed near residential neighborhoods. As to "minor" nuisances, I grew up a block from a railroad track with a major street crossing. Nobody complained, ever.
Outside residential neighborhoods, innovative re-development offers great potential. Converting crumbling strip malls and empty big box stores to mixed use is one of the most exciting land use trends nationally. In September 2021, I forwarded links to city planners with the admonition, "Let's get a piece of the action!"
It's starting to happen. In May 2022, city council approved re-development of Diagonal Plaza with 282 "workforce" and affordable housing units at one of the most blighted sites in the City. Bravo! Neighboring Lafayette purchased the 24-acre Flatirons Church property in 2017 to develop affordable housing.
Building heights up to five or six stories can leave more land for pocket parks, bike paths and landscaping that contribute to livability and guard against urban heat island effects.
Harvest House is an ideal location for affordable student housing. Efforts to "save" the failing, falling-apart hotel under the historic preservation code are perplexing.
Other struggling shopping centers or strip malls that might be appropriate for mixed-use include 29th Street Mall; Basemar shopping center adjacent to CU; and 27th Way, where the developer pulled the plug on the Baseline Zero hotel concept due to neighborhood concerns.
Finally, the city needs to expedite a community planning process for the 500-acre Planning Reserve at Jay and 28th. The city owns 230 acres that I've proposed for a land exchange to allow CU to build a spacious North Campus instead of proceeding with CU South in the South Boulder Creek floodplain, a valuable riparian area with great ecological and recreational potential under restoration scenarios.
The blighted Reserve also includes 270 acres of private land, where the owner of an 80-acre plot sued the city in 2016 for permission to pursue a "Holiday-style mixed-use neighborhood." If council is serious about addressing Boulder's housing crisis, moving forward on solutions at the Reserve should be at the top of its work plan.
The 500-acre Reserve is big enough to plan one of the most livable and equitable communities in Boulder Valley. We can improve environmental quality and open space access while expanding amenities for all of North Boulder. Enlightened site plans can make a real dent in housing and affordability far sooner than under the flawed CU South Annexation Agreement, where any development is 10-15 years out. 
(Editor's note: City council in 2019 directed staff to begin a baseline study for eventual development of the planning reserve. In 2022, the current city council affirmed that direction and made the Reserve study one of its priorities for 2022-2023. That work is ongoing.)
Mike Chiropolos raised two sons in Boulder where he lived a mile from the TablePostponement of a motion, or a vote Mesa shopping center. More about Mike.
Opinion ADU BBOP Boulder city of Boulder historic landmark historic preservation housing opinion panel opinions & perspectives