For David Takahashi, it all comes back to climate, community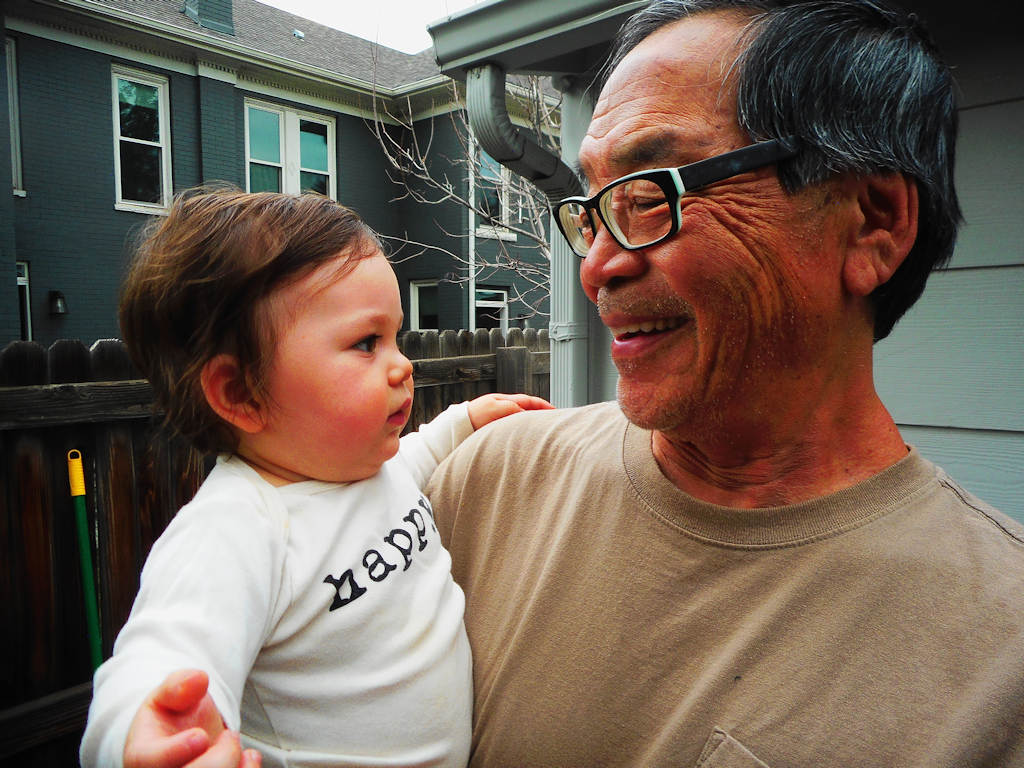 Tuesday, Sept. 14, 2021
David Takahashi doesn't believe the people currently serving in Boulder's government — council members, board and commission volunteers, city staff — "are the smartest people in the room."
"In fact," he said during an early August interview, "I think just the opposite."
If elected to city council, Takahashi doesn't think he'll be the smartest person in the room, either. But he knows who is and how to get them to the table.
"I look at my role as transitional, as opening the door a little wider so the people that really belong there can get on," he said. "I am holding space so that they can get into the room."
Who are the right people, exactly? That honor goes to the amorphous public, a "cross-section" of Boulder that includes "single mothers, struggling artists, parents with multiple children, teachers, fire, police, service providers, bus drivers, students, the sophisticated young" — in other words, everyone.
"It's the intelligence of the crowd," Takahashi said. "When you bring all of the diverse perspectives together, you finally get a full picture. Council and staff can create an echo chamber which locks out those dissenting perspectives. But if we took them all into consideration, then we would have the smartest person in the room. We'd have created a collective intelligence."
He cites the Bedrooms Are For People petition initiative (which would amend the city's occupancy limits) as an example of where local leaders are "so out of touch" with residents.
"Council should not be fighting these things that the public is clearly interested in pursuing," Takahashi said. They should be "helping them rather than being obstructionist."
Another is the decade-long municipalization effort, which voters chose to end (at least temporarily) last year in lieu of a settlement with Xcel Energy. Takahashi believes council members "scuttled it big time" by putting the settlement on the ballot — seemingly at odds with his professed commitment to the democratic process. 
While "I was all for putting it in front of the voters," the process was "stacked" by Xcel President Alice Jackson being given more time to present than individual residents. (Speakers at public hearings are given, at most, three minutes each. At this hearing, 80-plus residents collectively spoke for and against the settlement for more than 2.5 hours.)
Takahashi still believes in public ownership of utilities, a paradigm shift necessary to combat climate change — the biggest focus of his platform for city council and the very reason he is running.
"Ten years ago, I thought about if a grandchild was on my knee, looking up at me, asking, 'When the world went sour, what did you do?'"
His own home is net zero, and he would like to see a rating system for every home, office and building in Boulder that publicly posts their energy efficiency. Climate change is part of every policy proposal Takahashi makes, from housing to transportation to homelessness. 
"Climate has to inform all decisions we make," he said. "We are living in a time of reimagining that so many systems are breaking down. We are being forced to really take a different approach from what we know is not working."
Priorities
Climate

Public participation in government
Endorsed by
Op-eds
Why you might want to vote for Takahashi
Takahashi is familiar with the issues from his long years of involvement. That historical knowledge and context would be an asset on a relatively new council. 
His ideas also stand out as unique. While some tread familiar territory, he has several proposals that other candidates didn't trot out. 
Takahashi would also bring some diversity to city council, as the sole candidate of color. 
Why you might not want to vote for Takahashi
A lot of Takahashi's good ideas aren't actually things city council members have under their control. For example: churches and faith communities to establish homeless services (see Homelessness below) or having an investment fund exclusively for local businesses (see Budget below).
While council members may support those efforts, they don't reflect the realities and constratings of governing. That public platform is what matters, Takahashi said in response.
"As a council member, I'd have some sort of credibility, I would get more invitations."
Takahashi is far from the only candidate to say public engagement needs an overhaul. But he is slow to admit that it's been used in the past — in Boulder and elsewhere — as a tool of opposition, primarily because who participates is limited to (generally) wealthier, white homeowners. Some of the same people Takahashi cites as "experts" that elected officials need to rely on are among that privileged political class, including former city council members, and he is part of Dialogue Boulder, a group recommending ways for city council to overhaul public engagement. This group, too, is made up of mostly white, home-owning political players, with little to no representation from groups that have been historically disenfranchised or who face extra barriers to engagement: renters, working families, communities of color, etc.
Obfuscation will become less pronounced once a wider group of people is brought into the process, Takahashi said. He believes the city should provide paid child care or stipends for participants in city "focus groups." (Boulder's newly established renter's board will be the first to pay members.)
"The wider we cast our net," he said, "the more comfortable I start to feel that the blindsides have been worked out."
Takahashi on the issues

Housing

Takahashi supports building a variety of housing types (tiny homes, townhouses, condos, duplexes, etc.) along transit corridors to encourage car-free living as much as possible. Although he said Boulder's preponderance of single-family zoning "really doesn't work anymore" — about 70% of the city's residential land does not allow the aforementioned types of housing — he would not initiate change as a city council member.

"This is exactly where we need to get a cross section of the community coming up with solutions to how we retrofit density into the model we have built," Takahashi said. "We tend to do all this planning and then ask the public what they think, and they tend to feel they had no say in this."

"We really need the public to be feeling like, at the end of the day, we did this."

Homelessness

Takahashi supports services as a way to prevent unsheltered living or the impacts from them. He mostly focused on the environmental impacts of trash and human waste, specifically by providing dumpsters and access to restrooms. 

"Why don't we just spend that money ahead and give them the services where this isn't happening?" Takahashi said. "These are people who want to live just like everybody else. I firmly believe that given the opportunity, these are people who will and do care about their environment."

He thinks Boulder needs to consider unhoused residents as the climate worsens. Not only will they be more susceptible to rising temperatures and extreme weather; they also can offer lessons in community resilience. 

"I harken back to a 1995 heat wave in Chicago that killed 700 people," Takahashi said. "There were many marginalized communities (who) suffered the worst. There were some marginalized communities that actually did better, because every day is such a challenge that they had built the social capital to take care of themselves. 

"When the shit hits the fan, our marginalized communities are going to be our advisors, because they live this all the time." 

(Takahashi lost his own home in the 2010 Fourmile Fire.)

Although not within the control of city council members, Takahashi would like to see faith communities provide sanctioned camping or parking or affordable housing as mentioned above.

Budget

Takahashi wants to see more resident involvement in the budget process.

"I think the public needs to be at the table," he said. "Not all the public, but a cross section."

He is not in favor of new taxes or fees (except on electric vehicles, see Transportation below), but he believes Boulder can make better use of its existing budget and grow sales tax revenue by ending reliance on automobiles.

Not only would the city's cost to maintain roads "start to relax," he said, residents would have more money to spend as well — savings from previous car insurance payments, fuel and maintenance costs, etc. Walkable cities have been correlated with higher consumer spending, which means more sales tax revenue to fund city services.

"Transportation is the glue that makes a local economy, that stops exporting our wealth and circulates it locally as long as we possibly can."

Takahashi also would like to see an investment fund that only supports local businesses. He acknowledged this is not within the purview of an elected official but said "as a city council representative, doors would open up."

Transportation

Takahashi would like to see automobiles de-prioritized from the physical design of the city. Everything from the size of buildings to the spacing of streetlights is designed to accommodate cars, he said. 

With "human-scale development, our streets now become a community space, a commons," Takahashi said. "You don't hear traffic, you don't hear birds. You don't have the smell of exhaust. You have the ability to walk five minutes and get your business done."

Vehicle share and possibly "some sort of trolley" on Broadway will be part of this largely car-free future. Since gasoline use will decrease, Takahashi suggested a fee or tax on electric vehicle charging to help pay for road maintenance; such taxes are currently incorporated into the price of gasoline and, as such, not paid by EV drivers.

"A tax on public charging is the counterpart to the sales tax at the pump," he said. "If you use a lot, you pay a lot. If you use a little, you pay a little, but everybody pays to maintain the roads."

CU South

Takahashi has been critical of elected officials for "short-circuiting the democratic process" by voting on the annexation before voters can weigh a citizen petition on the fall ballot. "Let democracy work," he said at an Aug. 25 candidate forum.

Library district

Takahashi is a fan of letting the voters decide on the formation of a district.
— Shay Castle, @shayshinecastle
Want more stories like this, delivered straight to your inbox? Click here to sign up for a weekly newsletter from Boulder Beat.
Elections Boulder Boulder Weekly budget city council city of Boulder climate change CU South Daily Camera David Takahashi Dialogue Boulder election 2021 elections homelessness housing library district local elections transportation Xcel Energy
Journalist