Mark Wallach wants to keep pushing 'the rock up the hill'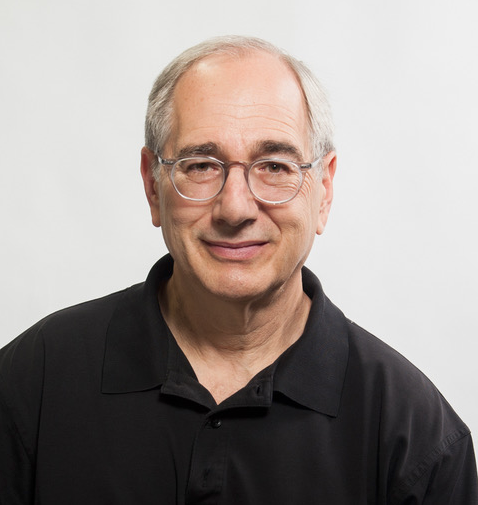 Tuesday, Sept. 14, 2021 (Updated Wednesday, Oct. 6)
Mark Wallach is hoping for a quieter second term, should he be re-elected. His first stint on council came at a stressful time: COVID and the King Soopers shooting, on top of normal city business and a couple of big, hairy issues, like the Xcel settlement and CU South annexation. 
Despite the chaos, Wallach managed to accomplish two of his four priorities: adding protections for residents of mobile homes and deep dive into city finances (both of which were queued up before Wallach joined city council). 
He's still quietly working on the other two (open space funding and converting the airport into a new residential neighborhood), in characteristic Wallach fashion: slowly, steadily and, in his own words, dispassionately.
Even before becoming an elected official, Wallach believed that's how good government works. His two years as part of a governing body strengthened that philosophy.
"People come in with these big ideas, and then reality hits them in the face," Wallach said. "When you get on council, you realize that the scope of decisions that you make are a little more limited."
That pragmatism is reflected in his priorities for the next term. There are just three (see below) — half of what he proposed two years ago, only one of which is new. 
He still cares about neighborhood impacts from parties or over-occupancy (stricter enforcement of nuisance ordinances is on his priority list for next term) and is still concerned about Boulder's budget. He's still just as ambivalent about elected office, insisting as he did last time that he'll be relieved and only a little bit sad if he doesn't win.
Wallach is not making grand promises. What he's offering is, more or less, what he's already done. To be "a substantive member of council" who is committed to working with his peers to make incremental change.
"I do hope in a few years my colleagues and I will be viewed as good stewards who brought Boulder through perhaps the worst two years in memory in a way that left the community better than we started," Wallach said."We're not going to solve affordable housing in a two-year or four-year term, but we will try to make some gains.
"We'll see what we can come up with that moves the rock up the hill a little bit."
Proudest accomplishment(s)
Taking a hard look at city finances, including putting a tax extension on the ballot to pay for infrastructure

Cordiality of council
Biggest mistake/regret
None. "None of the votes have been stupid." Even on controversial issues — Wallach mentions CU South, the Xcel settlement and lethal control of prairie dogs, specifically — "I'm not sure what we could have done differently there."
Priorities for next term
"Continue working on financial recovery"

Nuisance ordinances (noise, parties, trash, etc.) including harsher enforcement for chronic offenders, such as revoking rental licenses

Continued work on affordable housing (

see more below

)
Endorsed by
PLAN-Boulder

Forward Boulder

Safer Boulder
Think Boulder
Together 4 Boulder
Boulder Weekly
Daily Camera
Why you might want to vote for Wallach
Wallach's experience on a council of relative newcomers will be an asset. Even if he earns his seat back, there will be four fresh faces and three others (including him) with only two years of experience. There's a lot to learn about rules and process, not to mention historical knowledge about the issues, and it usually takes a while for newly elected officials to get up to speed. 
Wallach also keeps a sharp eye on the budget. He is a member of the financial strategy subcommittee. On a body that likes to say yes to every request for funds they come across, Wallach's reality checks are a good balance.
With Wallach, what you see is what you get. He's not sneaky or shrewd, and although there is no doubt he can play politics, he more often opts for forthrightness (sometimes bordering on brusqueness or bluntness). 
Why you might not want to vote for Wallach
When asked about any mistakes he's made or anything he was wrong about in his first term, Wallach drew a blank. That's not necessarily a negative — it could demonstrate that he voted his values and stands by his record. 
But Wallach also tends to downplay or outright ignore areas where Boulder's policies exacerbate existing problems. At times, he has aggressively rebutted those who are critical of the city on particular issues such as housing or homelessness. Despite his own professed distaste for such passionate, inflamed rhetoric, Wallach often issues sharp-tongued rebukes to residents, staff, city boards and commissions and even fellow council members.
Taken altogether, that looks like a man who is unyielding on certain topics, someone who is unwilling to take in new information and, at times, hostile to differing perspectives.
"I'm open to changing my mind, and I have done," Wallach said in response to this criticism, naming the muni and CU South as examples. "Sometimes you need a little time" to realize the error of your ways. 
"Every vote that I cast wasn't necessarily the right vote. I think I'm a little too close at the moment to tell you which ones they were."
Wallach on the issues

Housing

Wallach is interested in exploring ownership options for middle-income earners, including revival of a city program to guarantee loans. He supports continued building/acquisition of affordable rentals (primarily along transit corridors) and would like to pursue rent control for mobile home residents. 

His preferred approach for adding housing is to tap undeveloped or underdeveloped land: the planning reserve (500 acres north of the city) and the municipal airport. 

Wallach is open to the idea of allowing more accessory dwelling units and co-ops if the data support further relaxation of regulations. (Council is already in the process of assessing the impact of 2018 changes to ADU rules). 

He would otherwise leave Boulder's single-family neighborhoods alone. Some 70% of residential land prohibits attached housing such as duplexes, townhomes or apartments to be built. Ending a prohibition on those home types would be "force-feeding a housing style that people don't want," he said. 

Voting record

Homelessness

Wallach supports ticketing and/or arresting unhoused people living unsheltered on public lands, which is illegal under the city's camping ban. Citizens have a right to enjoy the parks and paths without unsightly trash or the fear of crime, he said.

Although being "punitive is not consistent with our values … I don't know what you do there other than to be some legal enforcement," Wallach said. "I think even the threat of legal enforcement has an impact."

Although he supports services for drug additional or mental health treatment, in theory, Wallach does not believe Boulder should pay for any more services. Instead, it should "aggressively" lobby the state and federal government for more money — which he would spend on programs that have proven "effective."

"The problem we have now is ultimately not solvable by Boulder," he said. "We're doing what we can do."

However, he said, if staff brought forward a proposal for services that they supported — thus far they have not backed measures being taken in other cities, such as sanctioned camping or safe parking — "I would say yes," Wallach pledged. 

Voting record

Budget

Wallach doesn't believe Boulder should raise its property or sales tax, both of which are nearly maxed out. He is in favor of charging new fees on things like open space entrance for nonresidents and raising fees at rec centers and on parking (see below). 

He does believe in cuts, painful as they may be, and bemoans how the current budget process is "sort of this competition for money (between) departments," many of which have millions of dollars in unfunded needs.

"We need to be a little more holistic about" city spending, Wallach said. "Someone's gotta look at the bottom line. Not everything is worth the expenditure."

Despite this belief in tough choices and a tighter budget, he did vote to add an extra $1.5 million to the police budget and $1.5 million toward other programs to remove homeless camps and discourage them from being established. The money came from additional revenue that exceeded projections.

Wallach defended this vote as necessary to address the health and safety issues created by encampments. 

"People do have a right to be safe. The need for public safety is not inconsistent with the desire and need to address the unhoused."

Voting record

Transportation

Wallach is "less concerned" about reducing the amount of driving than in making sure more trips are made by electric vehicles, which the government "needs to promote."

However, he praises Boulder's efforts to increase non-vehicular travel. The city is "in a very nascent stage of really developing a good strategy" with recent moves toward e-bikes and scooters (though he's more skeptical of the latter) and increasing the cost of parking. He is not opposed to even more fees for transportation — to a certain extent. 

Raise them too high and "we'll have a ghost town downtown" and disproportionately impact lower-income residents and people who use their vehicles for work, Wallach said. "We have to find a way of dealing with parking other than bludgeoning people who use their cars.

"If you want to mold their preferences, you have to give them alternatives, not just punish them."

To that end, Wallach supports expanded bus service — though, tired of empty buses, he would like to see smaller vehicles serving fewer numbers of people but more often. That's the reason he no longer supports the long-promised train from Boulder to Denver, which analysis revealed would move fewer riders than buses at a greater cost.

Wallach is hopeful Boulder will get back some of the money it has paid into RTD for light rail so that it can fund local transportation options. 

Voting record

CU South

Wallach supports the annexation agreement of which he has been critical in the past. That criticism led to refinements that render it acceptable, he said during an Aug. 25 candidate forum.

"I have looked at this, I have looked at the evidence with as much detail as I can," Wallach said. "It is an agreement I can support. 

"If you accept the need for flood mitigation, which I do, there is really no alternative but to negotiate with CU" for the best deal we can get.

Voting record

Sept. 21, 2021: Wallach voted for the annexation agreement to pass on an emergency basis

Aug. 10, 2021

: Wallach voted for the annexation agreement on first reading

Library district

Wallach takes a "laissez-faire attitude" toward efforts to form a district, which he feels is largely up to the taxpayers. 

"If voters within the district want to tax themselves, good," he said. "I am dubious that they will do that. But I will happily accept the seven million dollar reduction in our expenses" at the city level.

Voting record

May 18, 2021

: Wallach voted to move forward with groundwork needed to form a library district

June 16, 2020: Wallach voted to support flood mitigation design plans
Author's note: This article has been updated to reflect Wallach's Sept. 21 vote on the CU South annexation.
— Shay Castle, @shayshinecastle
Want more stories like this, delivered straight to your inbox? Click here to sign up for a weekly newsletter from Boulder Beat.
Elections Boulder Boulder Weekly city council city of Boulder Daily Camera election election 2021 Forward Boulder FRWRD Boulder local elections Mark Wallach PLAN-Boulder Safer Boulder Think Boulder Together 4 Boulder
Journalist