Councilman Bob Yates struggles to lead from the bottom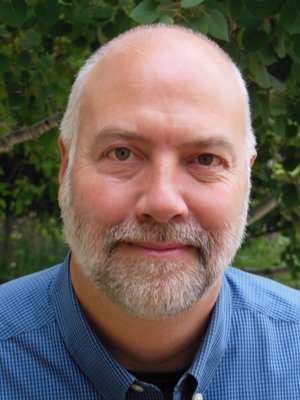 Monday, Oct. 2, 2023 (Updated Oct. 6, 2023)
Few people would have guessed, back in 2015, that the just-elected Bob Yates — endorsed by organizations opposed to two anti-development ballot measures backed by PLAN-Boulder County — would someday be the slow-growth organization's top pick for mayor.
Eight years after Yates first joined City Council as the top vote-getter, the winds have shifted. Housing and development are no longer the dividing line in Boulder politics. Now, everyone agrees on the need for more housing (or professes to), and candidates are more likely to split over issues of policing, public safety and homelessness. 
Yates helped further this change, organizing a slate of candidates in 2021 who were primarily focused on crime and homelessness and, like him, more friendly to development than the typical PLAN-hardliners.
Just one of those newcomers was elected: Tara Winer, eking in at fifth place. (Incumbent Mark Wallach held his seat.) Yates found himself in a three-member minority, and not for the first time: From 2017 to 2019, Yates was on a majority slow-growth council.
But while Yates functioned reasonably well within that group, his past two years on a council with a majority endorsed by the Boulder Progressives have been rockier. He was uncharacteristically quiet at many meetings (more on that later) and appeared frustrated and deeply uncomfortable with the discourse dominated by social justice issues (more on that later, too).
That struggle has extended to the campaign trail. Despite two successful bids for public office, Yates's public appearances have been marked by mixed messaging, recycled rhetoric and a lack of clear vision.
At the Raucous Caucus candidate forum, hosted by Boulder Progressives, he took a positive approach, confidently declaring that "Boulder's best days are ahead of it."
In front of a PLAN crowd, he lambasted his progressive colleagues, blaming them for the worsening homeless crisis, degrading public safety and the continued housing affordability crisis: "God help us if we have another council like the last one."
He has flipped his position on rent control multiple times. At the Raucous Caucus, he supported it. At the more business-oriented Boulder Chamber-hosted forum, he opposed it, saying it was "fortunate" that the state doesn't allow cities to cap rent. In response to a Boulder Beat questionnaire, he supported rent stabilization (subtly different from rent control) "if done well." Twelve days later, at an event hosted by area landlords, he said he was 100% opposed.
When asked about these tonal and policy shifts, Yates said he wasn't "super happy" with his performance at the Raucous Caucus, PLAN and Chamber events.
His platform, likewise, lacks consistency. In an interview, he said his two major priorities were community engagement and climate (though he admitted he would need to rely on more environmentally focused peers for policy proposals and leadership). In public, he touts his leadership ability and tough-on-crime stance. His website tries to cover all the bases: housing, homelessness, crime, transportation and taxes.
In 2019, Yates was enthusiastic about re-election. Four years later, he's not so sure retiring from politics would be the worst thing. 
"I look at this as a no-lose situation," he said. "If I have the opportunity to serve the community in a different capacity, I'll be very excited about that."
What Yates, 62, does if he becomes Boulder's first directly elected mayor may depend on who joins him on City Council. (The mayor, as always, will have no more power or sway than any other council member.) 
If he is joined by like-minded peers, he may be able to fulfill some campaign promises: increased enforcement of laws against unsheltered homelessness, tougher penalties for repeat offenders and continued incremental changes to housing and transportation. 
With a progressive majority, the best Yates might be able to hope for is moving people to the middle. 
"I would try to bring council members together when they're apart, either substantively or emotionally," he said, "and try to broker compromises between the majority and minority, regardless of what position I'm in."
What do his colleagues say?
Yates is the most collaborative member of council, according to his peers, the most likely to reach out to individual members and try to broker compromise, or at least foster understanding of where everybody stands.  
On certain issues, his colleagues say Yates can slide over the line and pressure people to change their votes. "Bullish," "pushy" and "always stirring the pot" were some of the nicer ways they described his hands-on approach. Some members expressed distaste and distrust at his propensity to work things out behind the scenes instead of in the public eye. (Find Yates' response to this feedback below)
This news doesn't write itself. Throw us some cash if you've got it, so we can keep this community news source free for all.
Did Yates accomplish what he set out to in 2019?
Four years ago, Yates said housing was his No. 1 priority.
"I've supported every housing project that has come forward," he said. "Not only am I approving these things, but improving them in ways that are meaningful," even asking for more housing on a couple [of] projects. "Roughly 50% of incremental housing units we've added [more than 1,000] have been affordable" rentals. And a just-launched middle-income down payment assistance program should help with ownership. 
Other priorities included:
Vision Zero: Boulder hasn't yet met its goal of eliminating traffic fatalities and severe injuries, but Yates believes lowering residential speed limits (which he voted for) will help move the city toward it.

Arts and culture support: "We've done a lot of funding for the arts," including "a tenfold increase" in the annual budget between 2015 and 2024. This year's sales tax extension and funding ballot measure, which Yates supports, will represent "nearly a doubling of that again" if passed.

The effort to create a municipal electric utility, which was resolved with a settlement with Xcel Energy, the brokering of which Yates calls "probably [my]

proudest achievement."
In his 2019 re-election interview with Boulder Beat, Yates said he wanted to focus more on human services and social issues such as homelessness and poverty. By his own admission, he did not fulfill that intention.
"Not enough, probably not as much as I could have," Yates said. But that's not necessarily a bad thing.
"I think this council has been so focused on housing and social issues — which are very, very important — that we've taken our eye off the ball. We're not fulfilling our potential with respect to housing and Vision Zero and homelessness. I think we're not really filling our responsibility with respect to climate action anymore either."
What Yates is most proud of from this term
Day shelter/services center for the unhoused, which is still in progress

Affordable housing

Rainbows Over Pearl, a downtown demonstration of support for the LGBTQ

community
Yates's biggest mistake or regret from this term
While Yates said he doesn't like the words regret or mistake, "what I regret [about] this term is not being effective in persuasion," he said. "I'm in the minority a lot of times on this council. I get so frustrated with where the majority is going. Rather than understanding their position or maybe helping them to a better position, I sometimes just say, 'I vote no.'
"It's so easy, you know? To just sit in the corner and sulk or say something snarky and to condemn people's motives. I try not to do that, but I'm human. I slip into that."
What Yates wants to do with his next term (top work plan priorities)
Why you might want to vote for Yates
Yates has spent eight years on council, preceded by four years on a city board. He knows the issues and processes inside and out. 
The next council will be a relatively fresh one: The longest-serving council member remaining is Mark Wallach, elected in 2019. Yates's know-how could be important in guiding new elected officials through the overwhelming and confusing realities of governing.
Yates also makes a point of answering nearly every email City Council receives — and has since he was first elected — and explaining all of his votes via his monthly newsletter. Because of this practice, multiple community members, regardless of where they are on the political spectrum, see him as the most accessible, communicative and responsive member of council. 
Why you might not want to vote for Yates
Of all the council members, Yates has drawn the most complaints about his conduct. The only official grievance against him found no violation because Yates had already ceased the offending behavior of adding residents to his personal email newsletter list after they contacted City Council. 
But charges of unethical behavior have followed Yates. They include his culling of citizen emails, his alleged spreading of misinformation on issues (via his newsletter) and his messages cautioning local nonprofit leaders against supporting proposals with which he disagrees. 
As for his peers' feedback, Yates acknowledges that he can be aggressive, but that it is part of being a good leader, he said: "I think community members are looking for leadership. Sometimes you have to be direct."
He would never improperly put his thumb on the scale of staff or council decisions, Yates said, an allegation he said was a "puzzlement" to him — even though he has heard it before. 
"Aggressive and unethical are not synonymous," he said. "I always try to stay within ethical and legal behavior."
Other considerations: Yates will not remain on City Council if he is not elected mayor. His term expires this year.
Yates on the Issues
Housing + Development
Yates supports some initiatives (easing rules on accessory dwelling units, or ADUs) while opposing others (loosening occupancy limits). Ditto for density, which he would like to see done in a specific way. 
He opposes state mandates to build more housing ("a philosophical issue," he says) but supported allowing attached dwellings in neighborhoods (provided existing density regulations are respected). One tweak he'd like to see is that any additional units be rent-capped if they are leased instead of owner occupied, something City Council will explore next year.
"You can build a duplex, triplex or townhome in a residential neighborhood," Yates suggests. "If you have a rental license on one or more of the units, it must be affordable."
Yates's messaging has changed since 2019, when he said that although we can't solve the affordable housing crisis, every family we can house is a "win." Now, he stops at the first part ("We can't house everyone"), criticizing the city's approach. 
"I think some of the things we're talking about right now optically look great, but I'm not convinced that they will have material or immediate impact on housing affordability."
That's why Yates is optimistic about the city's planning reserve. Boulder has the ability to require more affordable housing than in the city proper, and design a community essentially from the ground up. 
"So much of Boulder was built in the '60s and '70s when planning was not at the level of sophistication it is today," he said. "Car was king. Here we are 60-70 years later, and it's kind of breaking. We need to do it right: plan for floods, plan for fires, and make sure every unit we put out is affordable."
The best approach for infill development, Yates said, is "to continue to look at things we as a government can do to continue to hold the line on prices."
The government can also help by reducing red tape around housing projects. Council can "keep our fingers off" projects the Planning Board has already approved, he said at the Chamber forum.
Voting record

Sept. 1, 2020 — Yates voted to place on the ballot a fee on rental units to fund rental assistance and to provide legal representation to renters facing eviction. Initially a citizen petition, this measure was replaced by a council-proposed initiative.

Yates voted to pass a number of protections for mobile home residents, including requirements for landlords to clearly communicate and post certain information.

Sept. 15, 2020 — Yates opposed suspending enforcement of occupancy limits (rules on how many unrelated adults can live together) during the COVID-19 pandemic.

Feb. 16, 2021 — Yates supported rules for the sale and maintenance of mobile homes to protect residents.

April 20, 2021 — Yates supported adding Diagonal Plaza and the Ball Aerospace campus to the list of places where buildings can be built up to the citywide height limit of 55 feet. (Lower limits are imposed on most of the city.)

May 18, 2021 — Yates voted to allow conversion of Marpa House from group living quarters to 16 three-bedroom dwellings.

Oct. 12, 2021 — Yates supported plans for development of Alpine-Balsam, the city's largest affordable housing project to date and site of the city government's future western campus.

Oct.19, 2021 — Yates voted to amend open space requirements at Diagonal Plaza to allow for more housing units.

May 17, 2022 — Yates voted to approve the East Boulder Subcommunity Plan, which includes allowances for 5,000 more housing units.

Dec. 15, 2022 — Yates voted to annex 6500 Arapahoe, owned by the Boulder Valley School District, for eventual use as a modular home factory.

April 20, 2023 — (Informal vote) Yates did not support endorsing SB213, state legislation that would have required cities of a certain size to allow more housing and overriding local control of land use.

May 1, 2023 — Yates voted to ease rules for ADUs, allowing more and bigger dwellings.

Aug. 17, 2023 — Yates opposed raising occupancy limits to five people per household citywide.

Sept. 7, 2023 — (Informal vote) Yates did not support moving forward with changes to middle-income affordable housing rules because of the tradeoff in affordable rentals that might occur.

Sept. 21, 2023 – Yates approved new regulations to allow increased density and promote construction of smaller homes, including allowing duplexes and triplexes in single-family neighborhoods if current density regulations are followed.
Homelessness
Yates has generally been a fan of increased encampment removals, supporting the implementation and expansion of a $3 million removal policy that includes an in-house team and dedicated police officers. He wishes the city would be less "legally cautious" in removing camps, giving 48 hours' advance notice rather than 72, and expanding the circumstances in which they give no notice at all. 
"There is some caution there that is frustrating for me and community members," he said. "I understand lawyers have a tendency to be cautious. I think at the end of the day, the client needs to make the risk analysis. The client needs to say, 'Got it, but I'm gonna go for it.' "
He opposes service expansions such as designated camping, tiny homes or safe parking for people living in vehicles, but is in favor of the city's recent efforts to increase substance abuse and mental health offerings. Yates did come around to support a day shelter/services center as a priority for this council. (Junie Joseph's proposal for such a location in 2020 did not gain traction.) 
It's "something we very much needed for a long, long time," he said. "I think we're doing better on homelessness than we were doing when I first got on council. And that's thanks to some really great efforts and creativity." 
It may be also important to consider whom Yates has courted and supported. He was instrumental in developing a slate of council candidates in 2021, principally organized around the issues of policing and homelessness. That included members of Safer Boulder who used dehumanizing and hateful rhetoric about unhoused individuals. 
He supports the Safe Zones 4 Kids ballot initiative, despite earlier statements that it was legally problematic. 
Voting record

Jan. 21, 2020 — Yates voted to open winter sheltering every night during the season. (Previously, it was open only under certain weather circumstances.) As part of this shift, he also supported staff's plan to cut the number of winter shelter beds in half and reduce the winter sheltering budget by 60%.

July 7, 2020 — Yates supported amending the city's laws for parking overnight vehicles, making it illegal for mobile homes, commercial vehicles and trailers to be parked overnight on city streets. It was already illegal for people to live in vehicles anywhere in the city; this made it easier to ticket folks living in mobile homes.

June 1, 2021 — Yates voted to add $2.7 million in new spending to the budget for an encampment removal strategy that included an in–house removal team, downtown ambassador program, urban park rangers and a police unit specifically dedicated to encampment removal.

July 20, 2021 — Yates voted to pass a ban on the use of tents on public property.

Oct. 6, 2022 — Yates supported an expansion and extension of the encampment removal policy in the 2023 budget.

Oct. 5, 2023 — (Informal vote) Yates did not support establishing a sanctioned campground, tiny home village or other "safe outdoor space" for people experiencing homelessness
Public Safety, Policing + Oversight
Yates has supported Police Chief Maris Herold's attempts at police reform, including the increasing focus on data and crime prevention. He has been supportive of increasing the police budget and hiring. 
"I want to make sure they have all the tools that they need," he said.
At the Raucous Caucus candidate forum, Yates answered "No" to the question, "Is the police budget too high?" and "No" to the question, "Should the Police Oversight Panel have more authority when it comes to disciplining police officers found guilty of misconduct?" (That power currently resides with Herold.)
Yates would like to see some changes at the municipal court level. He is critical of the city's diversion program for unhoused individuals, in which tickets for low-level offenses (camping, smoking in public, etc.) are waived in exchange for taking steps toward getting housed.
Police are frustrated over leniency in state laws and prosecutorial discretion that allow repeat offenders to be released from jail before their trials, he said. The next council will pick a new municipal judge, Yates noted, and could advocate for more pre-trial detention and other, harsher penalties. 
Voting record

Nov. 10, 2020 — Yates voted to establish the Police Oversight Panel.

Feb. 2, 2021 — Yates approved the recommended panelists for the POP.

Feb. 1, 2022 — Yates approved the Boulder Police Department entering into an agreement with the FBI that appointed a Boulder officer to a joint terrorism task force.

Jan. 26, 2023 — Yates opposed the appointment of Lisa Sweeney-Miran to the POP because of concern from the police union, police chief and community about her criticisms of police.

May 1, 2023 — Yates voted to remove Sweeney-Miran from the Police Oversight Panel.

June 22, 2023  — Yates opposed placing a moratorium on review of new complaints by the Police Oversight Panel, a move meant to provide legal cover to the POP's work stoppage.

Sept. 7, 2023 — Yates voted to approve the Reimagining Policing plan.
Budget
Yates acknowledges how little control council has over the city's annual spending. The real action, he said, is in long-term financial strategy. What he'd like to see is a shift away from the sales tax.
"It's regressive and it's unpredictable, as we saw with COVID, as we saw in the recession before COVID, as we will see in the next recession," Yates said. "When our biggest source of revenue depends upon hoping that people buy things, that creates instability."
"I don't propose to raise people's taxes, but I'd like to see if we can rebalance things and potentially, even lower sales tax in exchange for a comparable increase in property tax."
He also expresses discomfort with how much of the city's budget is dedicated to specific departments, programs or services, which limits flexibility in times of crisis. 
"It just locks you in, and then when your values change or when the economy goes to crap … there's a multi-million-dollar hole in our budget that pays for parks and rec centers, and police and fire, pothole patching," etc. We may need to have "some tough conversations in the next couple of years."
Despite this, Yates supports dedicating about $3.5 million of the general fund to arts and culture, a ballot measure voters will weigh this fall.
Voting record

April 28, 2020 — Yates voted to create a financial strategy subcommittee of council members, to assess and recommend action on the city's long-term financial health.

Sept. 1, 2020 — Yates voted to place on the ballot an extension of the utility occupation tax, with funds to be redirected toward working on shared projects in partnership with Xcel Energy.

Oct. 20, 2020 — Yates voted to approve the proposed 2021 spending plan.

Oct. 12, 2021 — Yates voted to accept the facilities master plan, which calls for an increase in spending on maintenance as well as the eventual consolidation of city buildings into two campuses for an estimated cost of more than $300 million.

Oct. 19, 2021 — Yates voted to approve the 2022 proposed budget.

July 14, 2022 — Yates opposed endorsing the ballot measure creating a library district to be funded by a dedicated property tax.

Oct. 6, 2022 — (Informal vote) Yates supported exempting menstrual products and diapers from sales tax 

Aug. 3, 2023 — Yates supported advancing to the voters a ballot measure that would extend a 0.15% sales tax, splitting the revenue evenly between the city's general fund and arts/culture programming.

Aug. 24, 2023 — (Informal vote) Yates voted not to accelerate work on pursuing a higher minimum wage, continuing the planned implementation timeline of Jan. 1, 2025, rather than joining Boulder County in pursuing a wage increase on Jan. 1, 2024.
Transportation + Parking
"If I could do one thing on transportation," Yates said at the PLAN candidate forum, "it would be to improve our pothole filling."
At that same forum he said, "We can have long discussions about transit and biking. We're not eliminating cars in this town, as much as some people would like to do that."
At other forums and in an interview, he said he was supportive of more protected bike lanes and continuing the city's Core Arterial Network focus, which is all about adding infrastructure for biking and walking. 
At the Raucous Caucus, Yates said he would support eliminating parking minimums for housing development (which provide parking for residents but also drive up cost and take up space). At a later forum, he clarified that he would "significantly reduce" but not necessarily eliminate them. 
He also said he would support a city tax or fee to increase public transit frequency and services.
Voting record

April 7, 2020 — Yates voted to extend a temporary ban on e-scooters.

May 19, 2020 — Yates voted to lower speed limits on residential streets to 20 mph from 25 mph.

July 7, 2020 — Yates voted to allow dockless bike-sharing companies to operate in Boulder.

Sept. 15, 2020 — Yates opposed allowing e-scooters in a limited area of East Boulder.

Oct. 26, 2021 — Yates voted to amend the neighborhood parking permit program and raise fees for parking tickets.
Good news takes time. This profile reflects hours of work: interviews, searching records, attending public events. If you value this in-depth information, please consider paying for it.
Other votes

ELECTIONS/DEMOCRACY
April 21, 2020 — Yates opposed allowing temporary, online gathering of petition signatures during the COVID-19 pandemic while the city's official online petitioning system was still in development.

July 21, 2020 — Yates voted to adopt new, higher signature requirements for certain citizen petitions (an interpretation of the city's own laws) effectively disqualifying two petitions whose campaigns followed city guidance stating fewer signatures were needed. Council placed one motion (direct election of mayor) on the ballot itself, but Yates voted against advancing the other campaign (Bedrooms Are for People, amending occupancy limits) to the ballot.

Aug. 18, 2020 — Yates voted to place on the ballot a measure to directly elect Boulder's mayor using ranked-choice voting. Initially a citizen petition, this measure was replaced by a council-proposed initiative after the petition, following legal advice from the city, failed to secure enough signatures to be placed on the ballot. Council raised the amount of signatures required during the petitioning period, citing an error in its own laws and legal advice that conflicted with state law.

Sept. 1, 2020 — Yates voted to place on the ballot a proposed settlement with Xcel to end the city's efforts to take over the utility. 

Dec. 15, 2020 — Yates supported new, higher limits for citizen petitions that would amend the city's charter, affirmed at the July 21 meeting.

PARKS AND OPEN SPACE
Aug. 18, 2020 — Yates voted to allow limited use of lethal control for management of prairie dog populations on city open space land used for agriculture.

Nov. 9, 2021 — Yates approved allowing restaurants as a limited use in regional parks. (There are three: Flatirons Golf Course, Boulder Reservoir and Valmont City Park.)

June 1, 2023 — Yates voted to allow e-bikes on certain open space trails.

FLOOD MITIGATION
Sept. 21, 2021 — Yates recused himself from a vote to approve annexation of CU South, allowing development of a southern campus in exchange for land on which to build flood mitigation, based on his employment as an adjunct professor.

May 18, 2023 — Yates voted to approve the Upper Goose and Twomile Canyon Creeks flood mitigation plans.

QUALITY OF LIFE
Sept. 1, 2022 — Yates voted to expand Boulder's noise ordinances to daytime hours.

Feb. 16, 2023 — Yates voted to strengthen "nuisance" ordinances — laws on things like weeds, trash and noise, reforms largely aimed at reducing conflicts with students and homeowners on University Hill, though the laws apply citywide

MISCELLANEOUS
Dec. 17, 2019 — Yates voted to adopt a racial equity plan.

July 21, 2020 — (Informal vote) Yates supported renaming the municipal building after Boulder's first and only Black mayor, Penfield Tate II.

June 7, 2022 — Yates voted to approve a suite of gun control legislation, including raising the age of purchase from 18 to 21 and banning assault weapons.

June 21, 2022 — Yates voted to extend the historic landmark of the bandshell to include the entire Central Park.
This article has been updated to include council votes that took place after initial publication.
— Shay Castle, @shayshinecastle
Elections Bob Yates Boulder city council city of Boulder elections mayor mayoral elections PLAN Boulder County ranked choice voting RCV
Journalist